Hope for Paws, one of the greatest organizations in the world (in my humble opinion), knows that rescuing dogs can be very complicated, very dangerous, and VERY dirty. LOL! But when they came across this homeless pit bull, something very different happened than what they were expecting, even though they did their best to expect the unexpected.
So what happened? HE CAME TO THEM! Crazy, right? He did not hesitate, he did not fight, he did not run. He knew that these rescuers were here to make his life better, safer and way cleaner and filled with loads of love and loads of treats. So he came right up to their vehicle and didn't even shy away when they opened the door. YAY! What a good boy!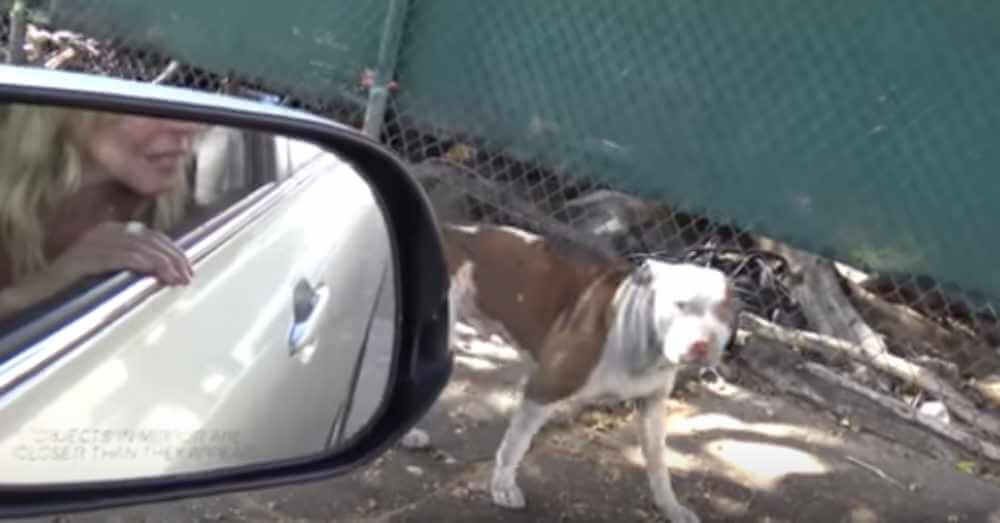 Later named Brutus, this sweet, well-mannered, and docile cutie pie shows (with tail wags and smiles) that he is grateful for the help his rescuers gave him, just as he was on that very first day. He remembers what his life was like. And now that he's safe and sound (AND LOVED) in his foster home, he can begin his new life the right way. Who wouldn't want to adopt a sweetie like Brutus?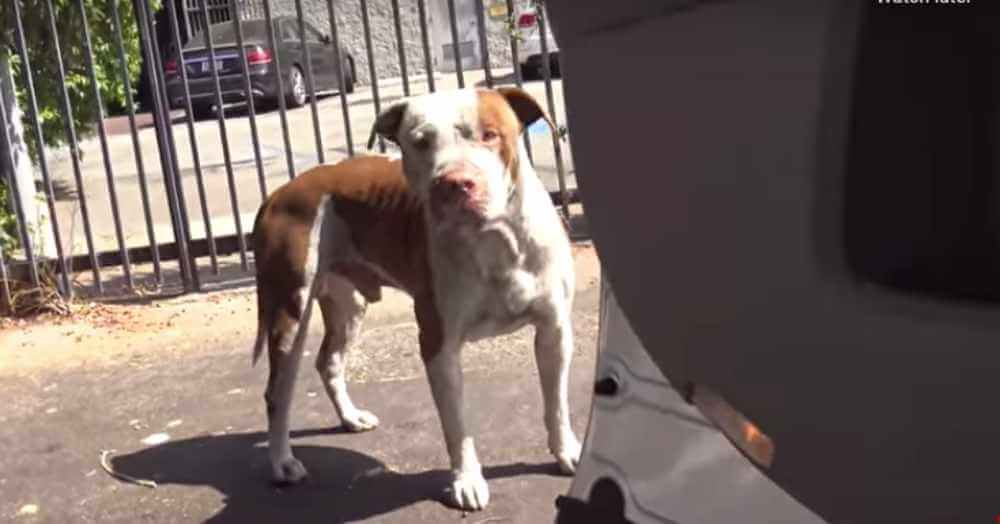 Would you consider opening your heart up to one of the many (many, many, many) animals out there like Brutus that need fur-ever homes? If so, you know what to do! There are local organizations and shelters near you, waiting for your call.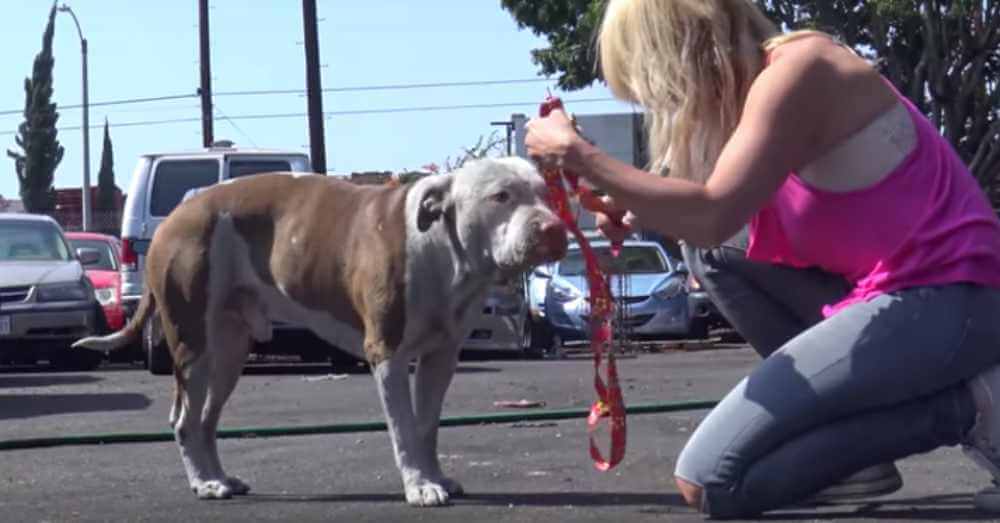 Not every animal comes to his rescuers right away like Brutus did, and not all of them recover in the same way, but they are all in need of love and have lots of affection to give in return, after they warm up to their new families. You're bound to find an adorable and loving creature just like Brutus to take home with you and love you for his entire life!
Have you adopted an animal from a shelter? We'd love to hear your story in the comments!
Check out the video of Brutus below.