Former baseball/football player Tim Tebow might be known for his athletic skills and good looks, but animal lovers know him for something different. Tebow has three dogs he brought home all at once. He calls them "The Tebow Pack," and they even have their own Instagram page. So, this celebrity knows how much living with a dog can change your life. And he wants to use that to help other dogs in need.
Tebow partnered with holistic pet food brand "I and love and you" for an incredible cause. "I and love and you" is giving meals to shelter dogs when Instagram users share inspiring dog stories.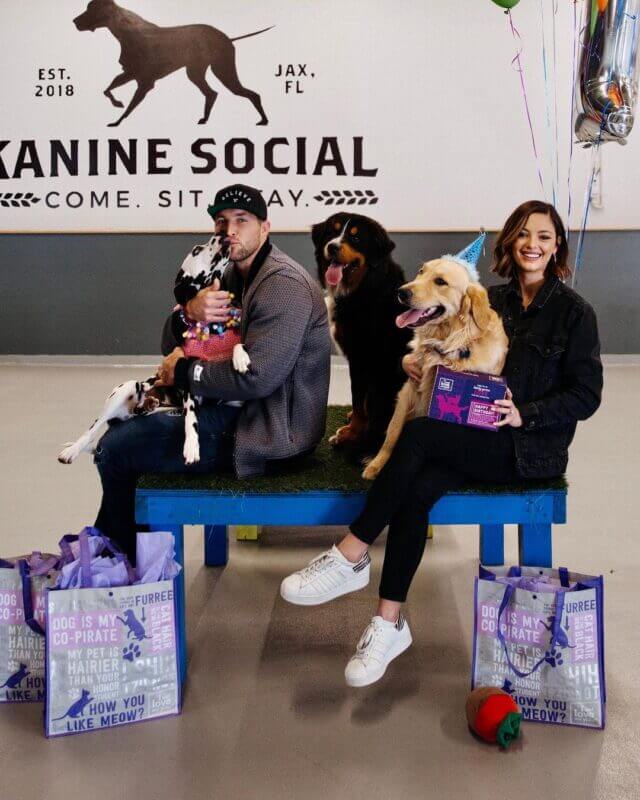 Thank You Fur Being a Friend
The Tebow Pack's partnership with "I and love and you" includes an Instagram campaign called "Thank You Fur Being a Friend." The campaign is aimed to celebrate the ways our furry friends have made life better, especially amid the coronavirus pandemic. Tebow and his wife Demi-Leigh Nel-Peters kicked off the event by sharing heartfelt posts about their dogs.
"Well, it's been almost a year since these kids came home with us! Not many know this, but that night we almost came home with five. Thanks, @TheTebowPack for bringing so much fun and joy into our lives," Tebow wrote.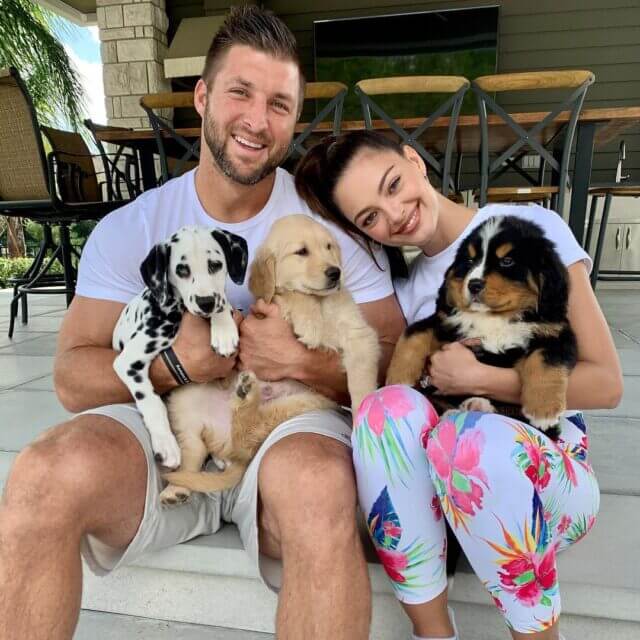 In addition to the Instagram captions, the couple each shared a few photos of them with their three dogs: Paris the Dalmatian, Kobe the Golden Retriever, and Chunk the Bernese Mountain Dog.
"Besides Tim, these three fur babies really are my best friends. They always know exactly what I need, and when I need it," wrote Nel-Peters.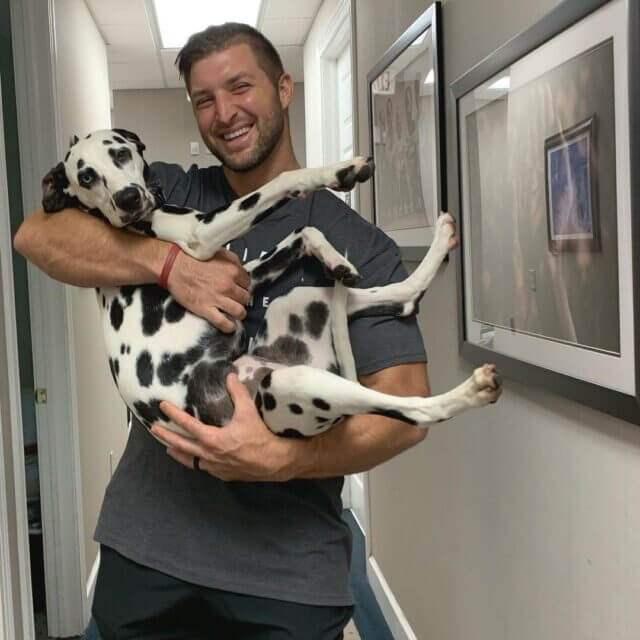 Share the Love!
Now, Tebow and "I and love and you" are encouraging other dog parents to join in. For every story shared on Instagram, "I and love and you" will donate ten meals to Dalmatian Rescue of South Florida, which holds a special place in Tebow's heart. This can be done as your own post using "@Iandloveandyoupet" and "#TYFBF" or by commenting your story on Tebow or Nel-Peters' posts.
"Unconditional love from our fur-babies gave us strength in 2020. We endured last year with our pets while they endured our snuggles, cuddles, and obsessive love. It's a tall order for them, and that's why we can't thank our pets enough," wrote "I and love and you."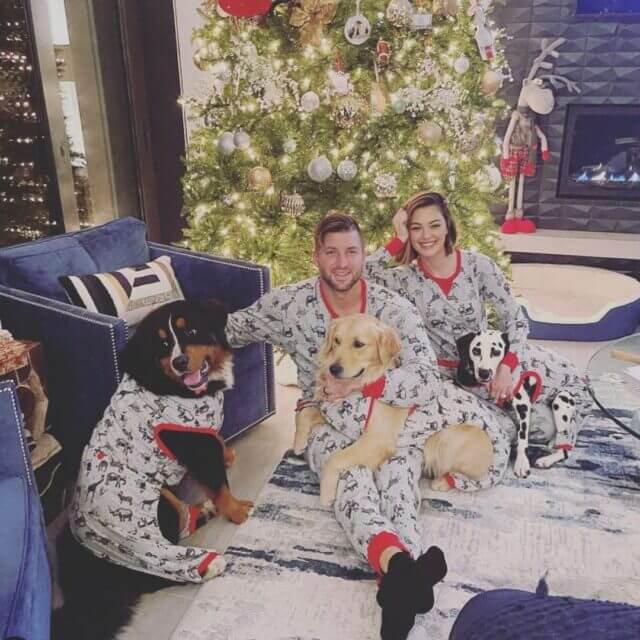 It's no secret that our dogs have made these confusing times better, so why not share your experiences to help dogs in need? It's your chance to brag about your dog the way Tebow does about his four-legged family members. He might have an irresistible trio of dogs, but every dog is amazing and perfect in their own ways.
Please SHARE to pass on this story to a friend or family member.