Simon the Shih Tzu didn't even look like a dog on the day he was rescued. The poor pup weighed 20 pounds, and about 6 and a half of it was severely matted hair. It must've taken years for it to get that bad, but now, he finally gets to feel free.
KC Pet Project took in the neglected dog and helped him feel healthy again. Along the way, Simon has also become a social media star! People are lining up to adopt him, but the sweet Shih Tzu still needs time to heal and come out of his shell.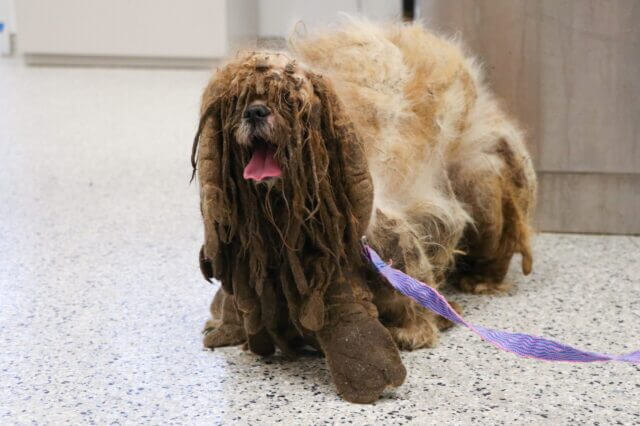 A Miracle Transformation
A man found Simon on his way to work. He didn't know what kind of animal Simon was, but he knew the furry creature needed help. The stray dog couldn't even walk, so the man contacted KC Pet Project.
The organization gladly agreed to help the animal in need. They soon discovered that Simon was an 11-year-old Shih Tzu, so they quickly got to work on saving his life. It took them two hours, but they were able to remove over 6 pounds of matted hair from his body.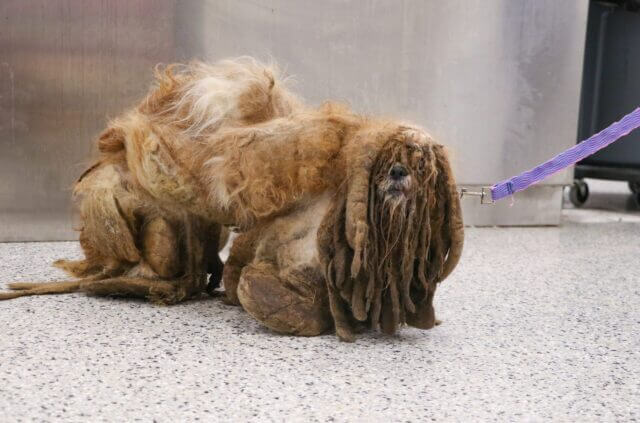 "He's one of the worst matted cases we've ever seen. We can only guess how long it took to get in this condition," KC Pet Project wrote on Instagram. "One thing we know for sure is that life is about to get so much better for this boy."
Simon's skin is very dry, and he needs some dental work done, but other than that, he's in great shape despite everything. The pup feels much better with all those stinky mats gone. He looks like a completely different dog in all the best ways.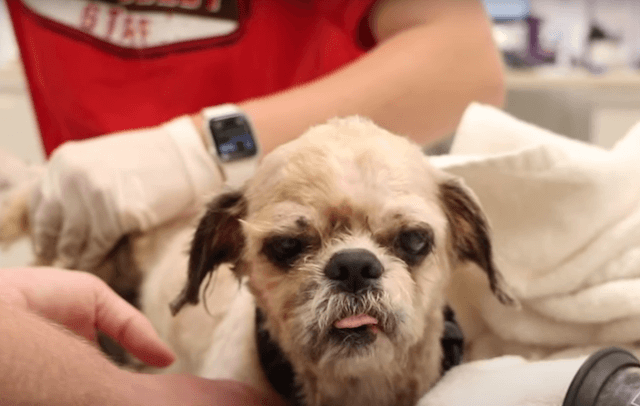 Simon Gets a Second Chance
The organization suspects that Simon had a family at one point since he's neutered, but he doesn't have a microchip. He might've run away from his home, or he was possibly abandoned. Either way, this is a severe case of neglect, so KC Pet Project is on the lookout for information about his past.
In the meantime, they have received lots of interest in adopting Simon. He still has lots of medical care to go through, but it's clear that he'll have no shortage of options when he's finally ready for a home.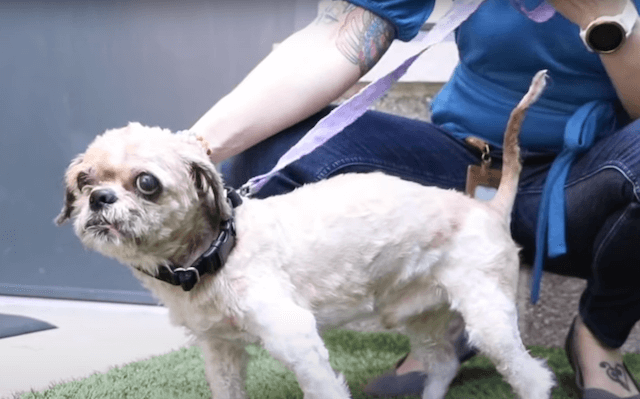 "Everybody loves to see these before and after moments that shows a pet at their very worst and then how, thanks to medicine and love and care, they're able to make this remarkable transformation," said Tori Fugate, the chief communications officer at KC Pet Project.
Fugate added that Simon's medical care was made possible because of many generous donations. If you'd like to help more dogs like Simon, consider donating to KC Pet Project.
Watch Simon's Progress Here: