Veterinarians first thought that 1-year-old Vision, the stray dog, couldn't be saved. Animal control found him emaciated and missing part of his back leg in Michigan. But despite everything, he was overly friendly and affectionate. He hid his pain well, so rescue staff agreed that he deserved a fighting chance.
With the help of hopeful vets, Vision was rushed to emergency care, where he had his leg fully amputated. It was a lot for a young dog to process, but after a month, he's doing better than ever. Vision makes sure that his missing leg and rough past don't slow him down.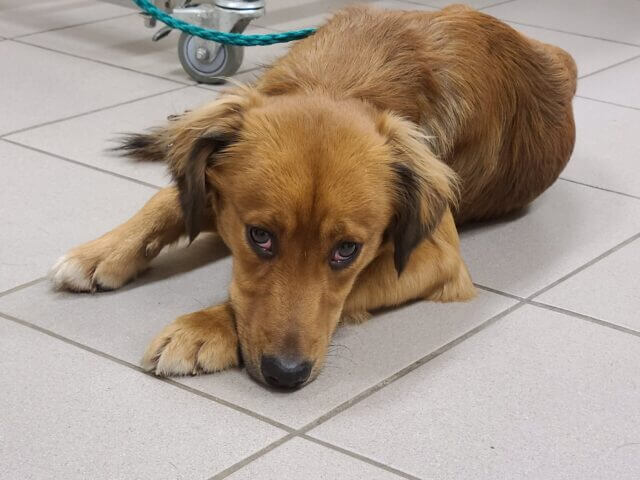 The Same Vision
Animal control received a call saying that a dog with a mangled leg was seen roaming around. So, an officer took the pup in and rushed him to the vet. The first vet they visited wasn't willing to save him. Instead, they suggested that they euthanize him, but the officer refused to give up. So, they brought him to Mackenzie's Animal Sanctuary, where they were confident he would get the help he needed.
The dog was incredibly thin, and his back leg had been torn off. Officials suspected it had gotten caught in a trap. Sanctuary staff got right to work, doing everything they could to soothe his pain and keep him fed.
"We all had the same vision," said Autumn Russell-Huber, Mackenzie's general manager. "He was going to make it, he was going to heal, and he was going to find a loving forever home."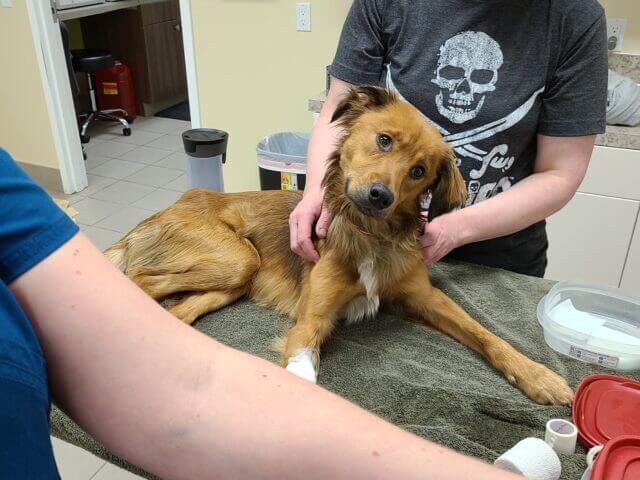 The staff named him Vision in honor of his determination to survive. They brought him to Family Friends Veterinary Hospital the next day, where his back leg was amputated. He was such a trooper the entire time.
"Given the amount of suffering the dog must have been in, his behavior was remarkable," the sanctuary said. "He allowed staff to look at his leg, handfeed him, look at the sores around his mouth, and place the IV in without incident."
He's Ready for His New Life!
Only a day after Vision's surgery, he was standing up and walking on his remaining three legs already. The sanctuary continues to give him proper care, but he never would've survived if it wasn't for everyone's quick thinking. If he had been euthanized as the first vets recommended, he never would've gotten this second chance at life.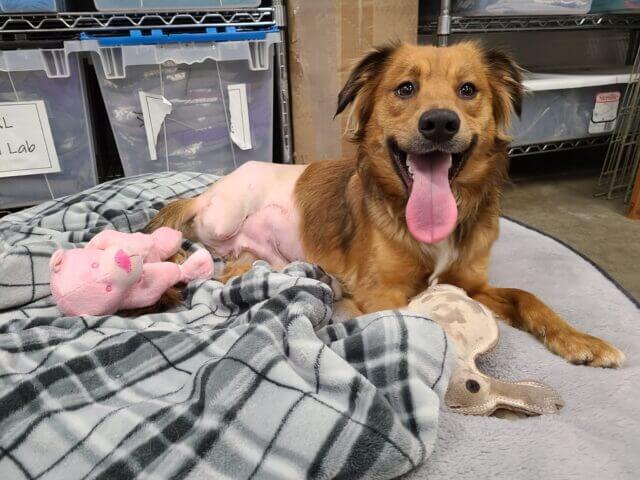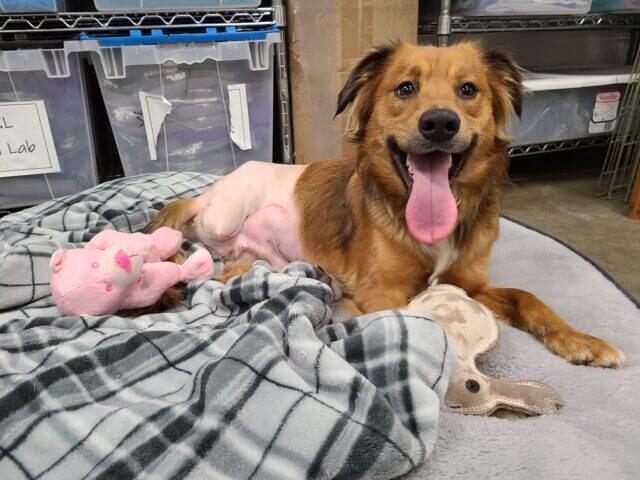 About a month later, Vision fully healed from his procedures. And in no time, he was flooded with potential adopters, so staff had to put him on hold until all the current applications are reviewed. Luckily, this brave pup could be headed to his forever home very soon!
Vision's medical care added up to over $4,500 in the end, but it was all worth it. Thanks to many kind donations, the sanctuary has already raised over $2,715 for his care. They're always eager to accept more donations for Vision and all the other rescue animals, so consider donating to Mackenzie's Animal Sanctuary if you're able. Vision is excited for the amazing life that lies ahead of him!
Please SHARE to pass on this story to a friend or family member.