Smiley the rescue dog has had a rough past, but she's stayed true to her name. She arrived at an animal shelter after getting shot and hit by a car. Despite the pain and fear she must've felt, she stayed positive and continued to "smile" at her rescuers. Every step of the way, she remained so upbeat and full of life.
This happy dog still has a lot of healing to do, but she's expected to make a full recovery. Not a lot is known about her humans and her past, but rescue staff will do everything they can to give her the best life possible from now on.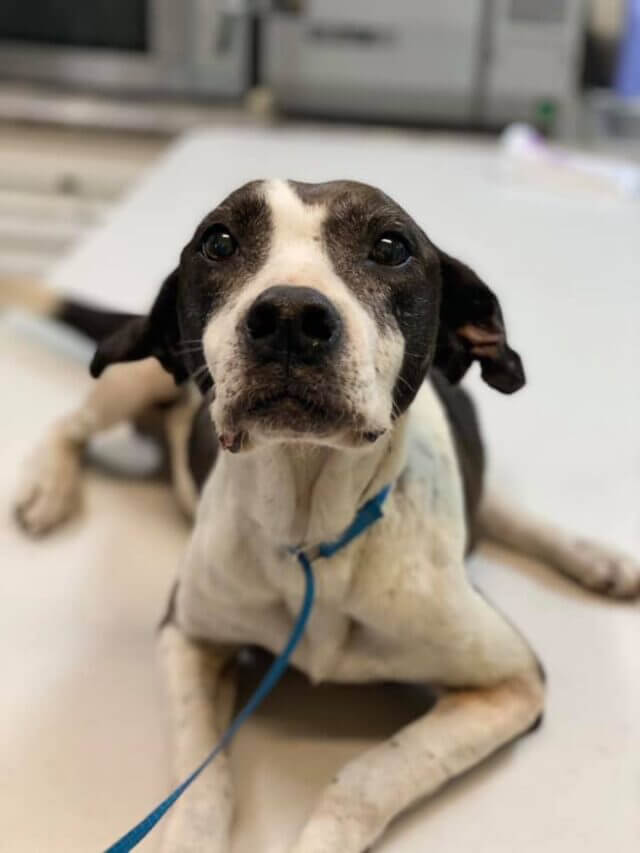 Smiley's Second Chance
Smiley arrived at Pender County Animal Shelter in North Carolina after animal control received a call about a stray dog wandering around. As soon as rescuers saw her, they knew she'd had a hard life. She was severely malnourished, and her leg was swollen. After further examination, it looked like she had recently been shot. Neighbors also reported that she might've been hit by a car several weeks ago.
Either the gunshot or car accident could've caused Smiley's swollen leg. But regardless of the reason, it was a problem that had to be solved. The shelter moved all their spay and neuter appointments to the following day so they could focus on Smiley's care first. They ended up having to amputate her leg.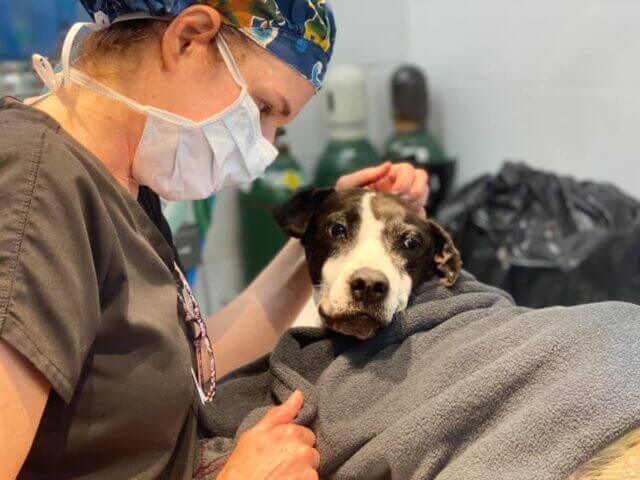 But despite an intense procedure, Smiley was still happy afterward. She wagged her tail and wanted her dinner right away. Several staff members reported that she smiled at them when they approached her, which is how she got her memorable nickname. She remained incredibly loving toward people every step of the way.
Never Give Up
When the shelter shared photos of Smiley on social media, someone recognized her and reached out. They revealed a peculiar coincidence: the dog's previous owner also called her Smiley! While many details about her former human are unknown, it seems that they haven't been present in her life for a while. Some evidence even suggests that her human might currently be on the run from the law, but it's not certain.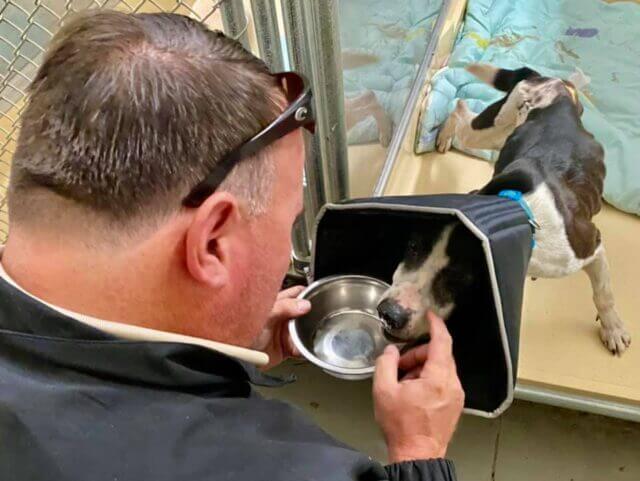 Staff guess that Smiley is a Hound mix who's 8 to 10 years old. They suspect that she has spent a lot of time on the streets and had a lot of puppies along the way. It's unclear if Smiley will be adoptable anytime soon. The shelter says that it all comes down to how she recovers and adjusts after her amputation. But they know that she certainly deserves a comfortable home for the remainder of her life.
Amid this tragic event, the Pender County Animal Shelter reminds dog lovers that if they see something, they should say something. Who knows how long poor Smiley roamed the streets before she was rescued? So, if you ever see a dog in trouble, don't hesitate to reach out to your local shelter or rescue. Lots of dogs like Smiley deserve a better life. At least this pup will keep on smiling.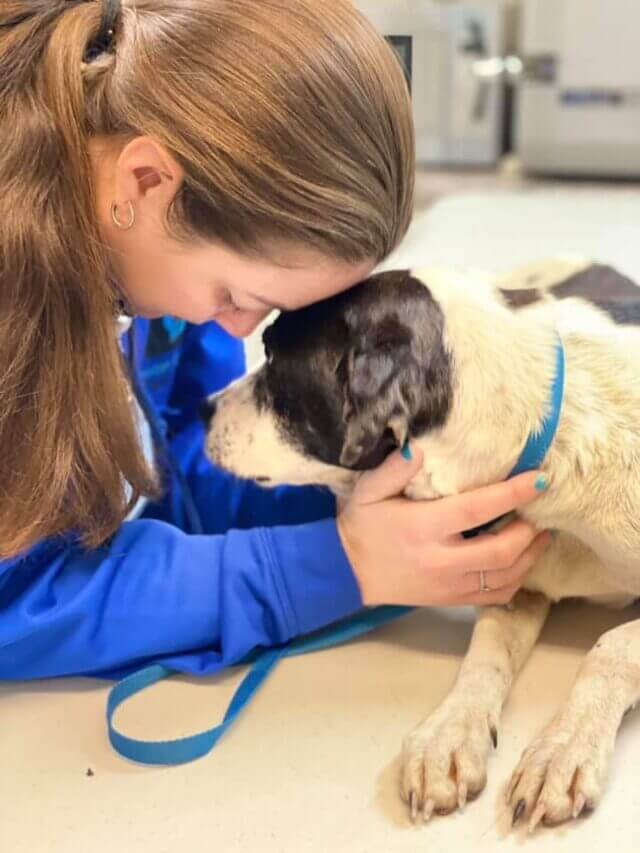 Smiley's vet care cost the shelter hundreds of dollars, so they need all the help they can get. You can mail checks to the shelter or call (901) 259-1484 to phone in a donation. Every donation makes a difference!