A family learned about a dog who was repeatedly being bred by her cruel owners. When the family stepped in to rescue the dog, she was already sent to the pound in a pregnant state. But the family didn't lose hope and waited for weeks to be able to adopt the dog properly.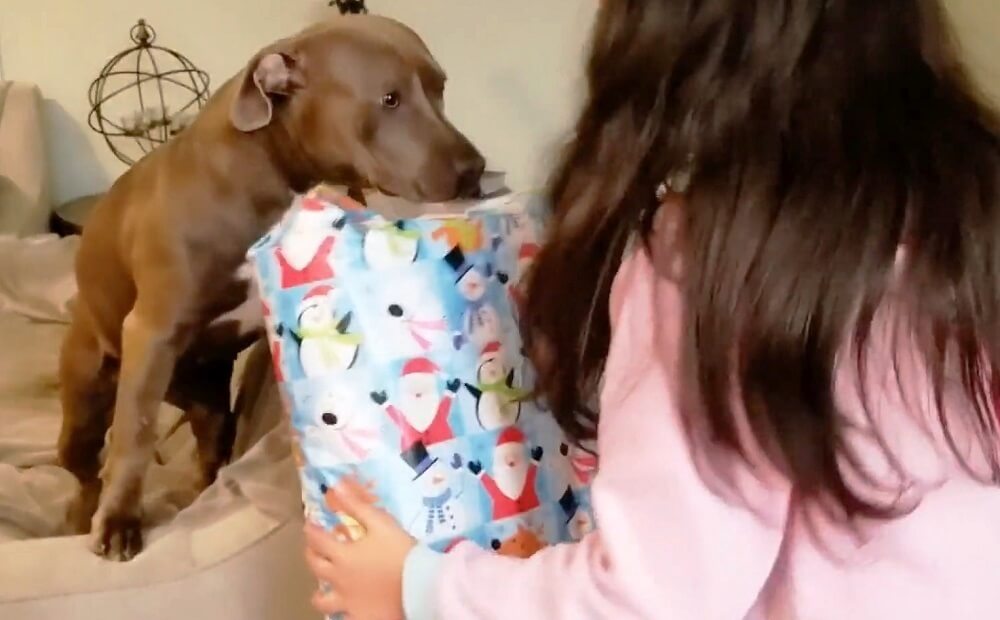 The family was overjoyed as they were able to bring the dog home just before Christmas. They promised to give her the best life, and introduced her to their little daughter and the other dogs in the household. However, the rescue dog was still traumatized and skittish. She would confine herself to a lonely corner and be by herself all day.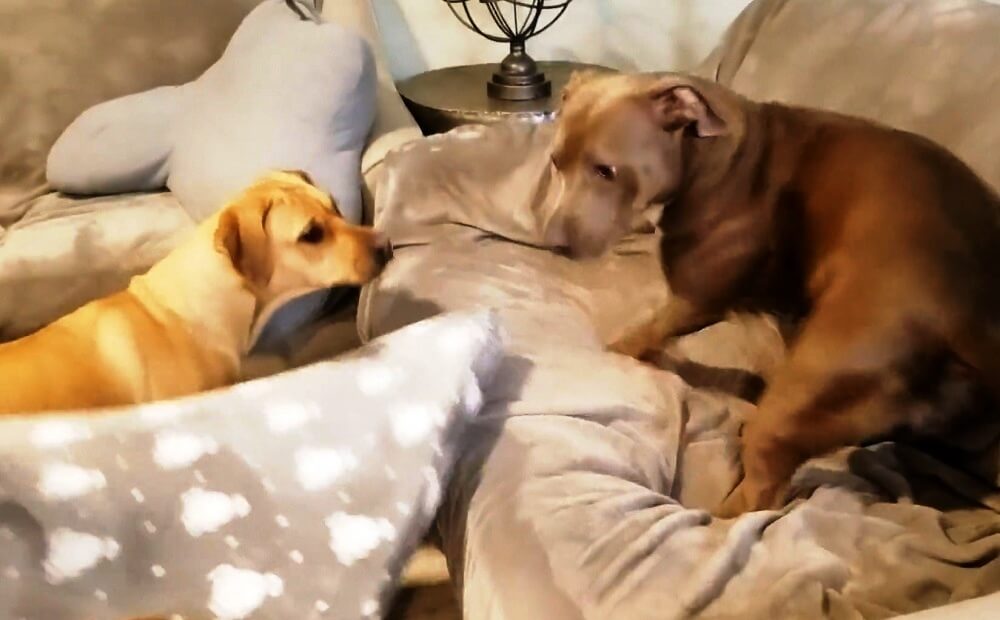 In this video, we see the family trying to win over this heartbroken abused dog with the help of the nicest present. They buy a cozy doggie bed, wrap it up, and let their little girl surprise the dog with this sweet gift. As the girl presents the shy dog with this huge Christmas gift, the dog gets curious and sits up.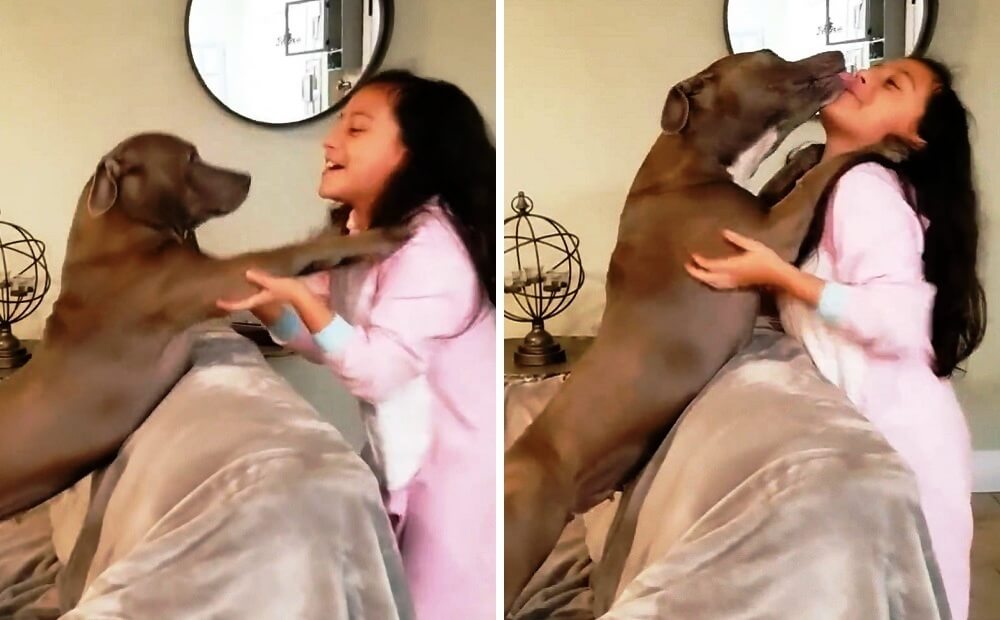 The moment the rescue dog unwraps the thoughtful gift, she jumps on the couch and squeals in pure joy! It's the first present she has ever received, and she runs to thank the little girl with her heartwarming kisses. After this memorable day, there was no looking back for the rescue dog. She has settled well into her new family and has blossomed into one of the most affectionate and caring dogs!
Click the video below to watch the dog's precious reaction on receiving her first present ever!
Please 'SHARE' to pass on this story to a friend or family member