A 10-year-old stray named Porkie was ready to give up. No one was kind to her, and she was often bullied for being too old. So, she hid under a bush as she silently suffered from many horrific health conditions.
Even though the local kids weren't kind to Porkie, rescuers saw her inner beauty. Sidewalk Specials saved the pup from her life of misery and helped her regain strength and confidence. Now, she's so happy and full of life that she doesn't even seem like the same dog!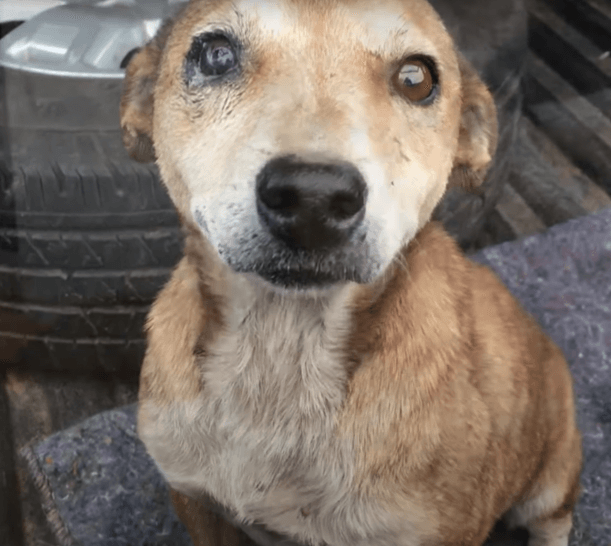 Ready to Give Up
Rescuers found Porkie huddled under a bush in De Doorns, South Africa. A few puppies hung out near her, so they were rescued too. Kids often bullied Porkie for being old, so she was hesitant to trust people at first. As one rescuer scooped her up, she trembled and remained stiff. But the people were gentle with her and showed her that humans can be kind.
Porkie was pregnant when they took her in, but her health concerns would've slowly killed her and her unborn puppies if she hadn't been saved. She had a severe eye injury, she suffered from tick bite fever, and her teeth were worn down to the nerve from eating rocks. She had a long road to recovery, but Sidewalk Specials saw her true potential.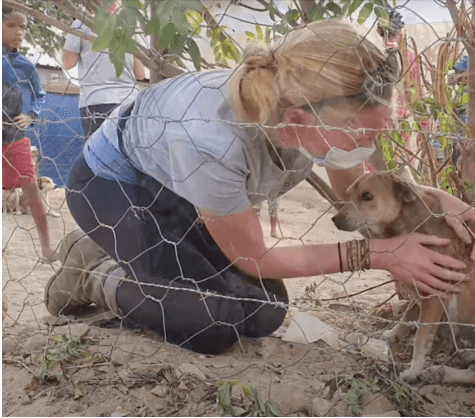 The rescuers promised to take Porkie somewhere safe and comfortable. They cared for her many needs and did surgery on her eye. During her recovery process, the rescue urged fellow dog lovers to help them cover vet bills.
Porkie Springs to Life!
Porkie had spent most of her life being told she wasn't wanted. While locals often step up to help stray dogs, poor Porkie was constantly harmed and brought down instead, so she didn't think she'd ever deserve a caring family. Sidewalk Specials wanted to prove her wrong. After giving her the love and support she needed, they eventually sent her to the perfect retirement home.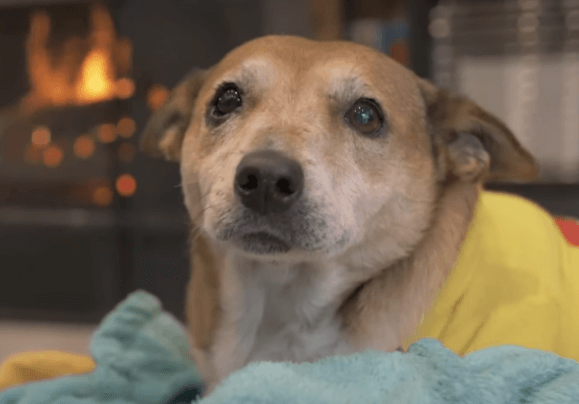 A kind family in Cape Town, South Africa, adopted Porkie. In the comfort of a loving home, the senior pup was able to finally feel like a puppy again. Her humans have taken videos of her running around the house with her tail wagging like crazy. She gets overly excited every time she gets to go for a walk or be cuddled.
Porkie's story is just one of the many examples of how adopting a rescue dog can save their life. Senior dogs are especially grateful, and more families should think about adopting them. If you'd like to help dogs like Porkie go from lives of neglect to homes full of love and support, consider donating to Sidewalk Specials.
Watch Porkie's Incredible Transformation Here: