When the students of Stafford High School in Falmouth, Virginia, received their yearbooks, they had no idea of what surprise was waiting for them within its pages. At the very bottom of page 220, there was an extra student listed, but it wasn't just any student…
This student just happened to be 16-year-old Andrew Schalk's service dog, Alpha!
Andrew, better known as A.J., has Type 1 diabetes. This can cause drastic fluctuations in his blood sugar levels that can be very dangerous.
This is where Alpha comes in.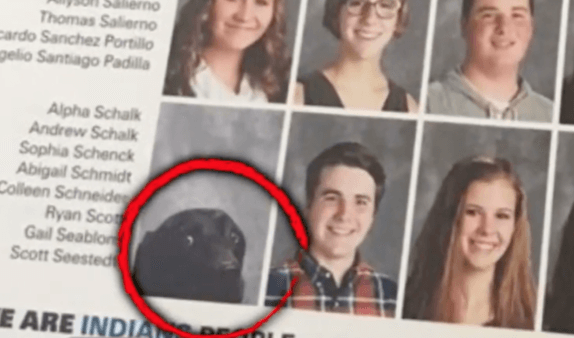 Alpha's job is to monitor A.J.'s blood sugar by scent and alert A.J. when there is a problem. According to AJ, Alpha is able to warn A.J. up to 40 minutes before he would even notice that something was amiss.
Seeing as Alpha is such a vital member of A.J.'s life, it was only fitting that he would attend school.
Alpha has been accompanying A.J. to school for the better part of a year and a half. He attends all of A.J.'s classes and is known to brighten everyone's day.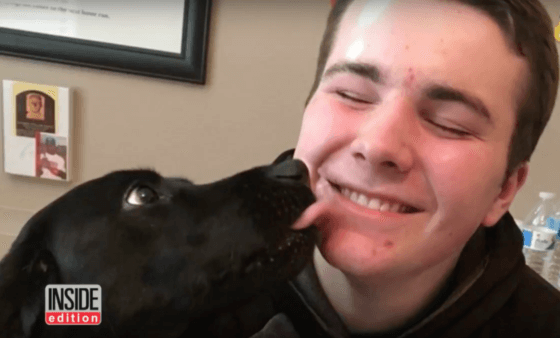 And while he may be a little furry (okay, very furry), Alpha is a member of the school just like any other student. He even has his own school ID!
So, it's really no surprise that the school was 100% supportive of the idea to include Alpha in the yearbook. When picture day came around, Alpha was in line right behind his best buddy!
He definitely didn't care for the large camera, but he still pulled out his best 'puppy dog' pose for his priceless photo. The only difference between A.J.'s photo and Alpha's is the camera angle!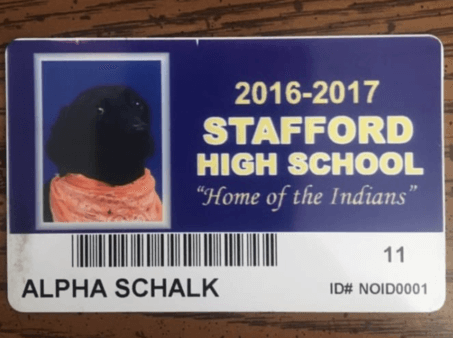 Alpha and A.J.'s story is one that will no doubt bring a smile to your face and brighten your day!
Watch the video to learn more!