One of the most admirable traits of dogs is their ability to look on the bright side of every bad situation. You will never see a dog be down for long whenever they have to learn to live with a disability. It is actually quite inspiring.
One blind husky, Mackenzie, showed off her joie de vivre in the cutest snow day video ever. The dog, who lives in Ontario, Canada, was captured on camera by her owner enjoying the joys of fresh snow.
As the video demonstrates, the blind dog's keen senses seem to pick up on the fact that it's snowing the moment that they step out into the back yard.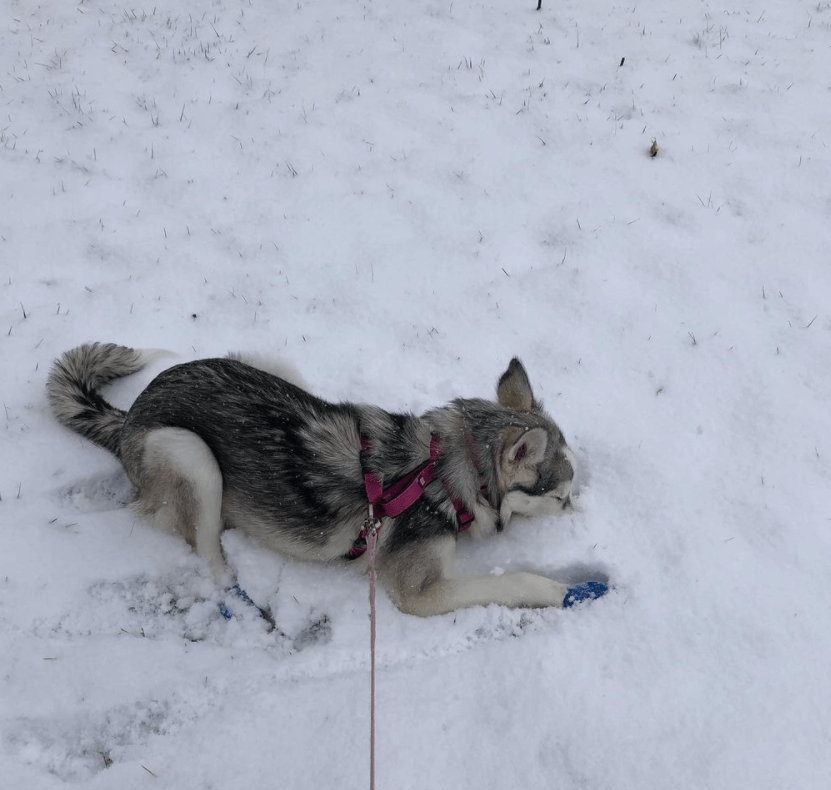 The playful pup immediately has her nose to the ground and begins to take a whiff of the fresh powdery snow. Once she realizes that there is a snowstorm and there is even more snow coming down around her, she goes bananas.
The happy little pup begins to race around the backyard doing happy doggy circles. Her mom watches the entire thing, commenting on how overjoyed Mackenzie is in the moment. And it is a beautiful thing to watch:
As Mackenzie's owner has previously shared on Instagram, the husky is the family's first dog. She has been open about how it was an easy enough adjustment taking on a blind dog because Mackenzie doesn't let her disability slow her down – she still plays and acts like a normal dog.
The dog owner has admitted that she even "forgets" that Mackenzie is blind. Still, she does have to, on occasion, signal to Mackenzie that certain obstacles are coming up such as stairs.
If they're in an unfamiliar place for the first time Mackenzie relies on her to be her eyes. Still, the blind pup is so happy to just learn new things and be with her owner.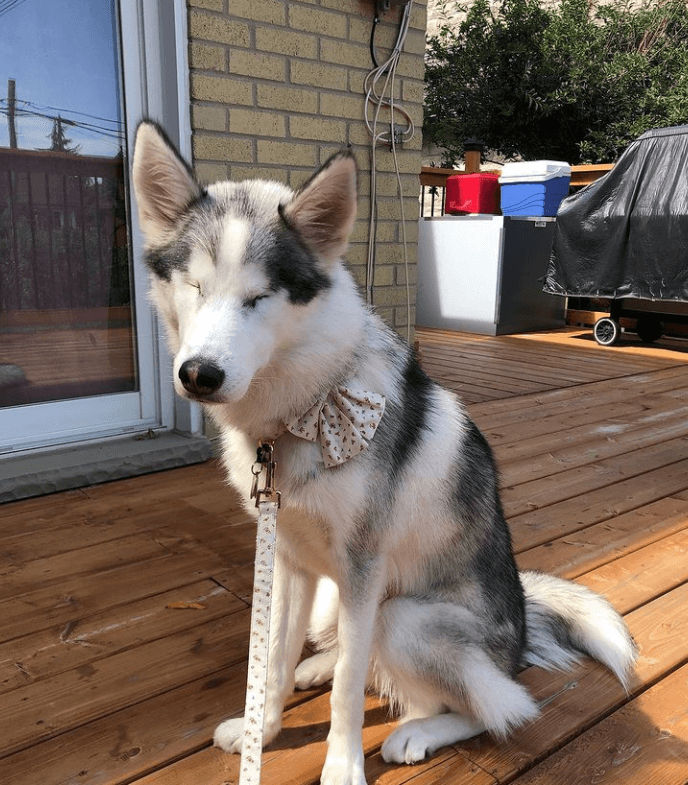 As well-adjusted as Mackenzie is with her blindness, she wasn't always blind. She was born with sight, but as a puppy, she began to develop glaucoma due to poor genetics. At the time, Mackenzie's owner had gotten the pup off of an online marketplace called Kijiji, but now she realizes that it was bad breeding that led to Mackenzie's disability.
Still, according to Reshareworthy, the owner has said, "We don't want to think ill of the person we got them from because we are blessed to have Mackenzie and Zorro [Mackenzie's half-blind brother] in our lives but we do think they should get their dogs tested."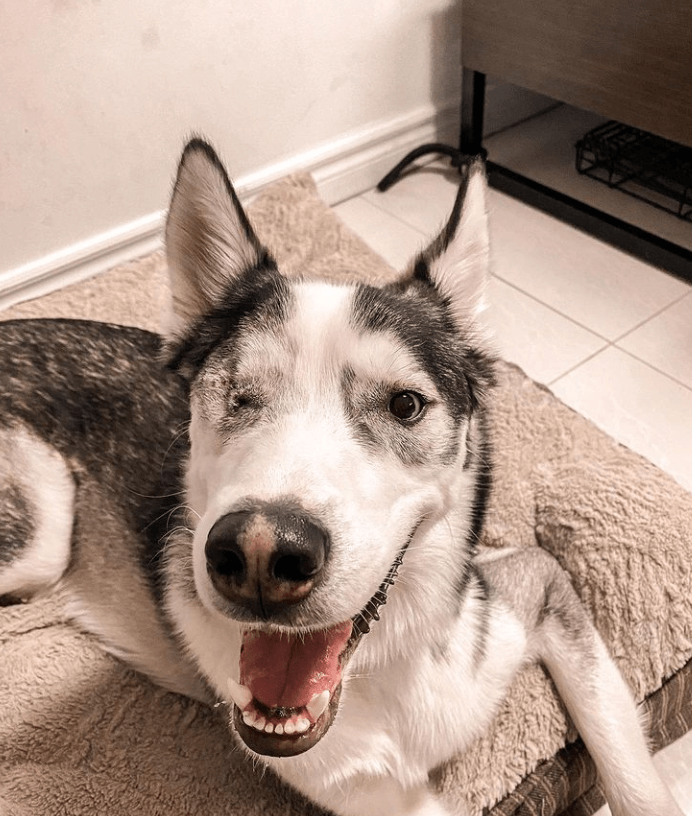 Regardless of her past, Mackenzie continues to attack life with full passion – we should all strive to be more like this happy dog!
What do you think of Mackenzie's video? Let us know!