A motorist was travelling through Bedminster, New Jersey, when the most fascinating sight caught his attention. He spotted a dog popping his head out of a mini car, while the owner had the mini car hitched to his own bike like a trolley! Luckily for us, the motorist's co-passenger made sure to capture this fleeting extraordinary visual on camera!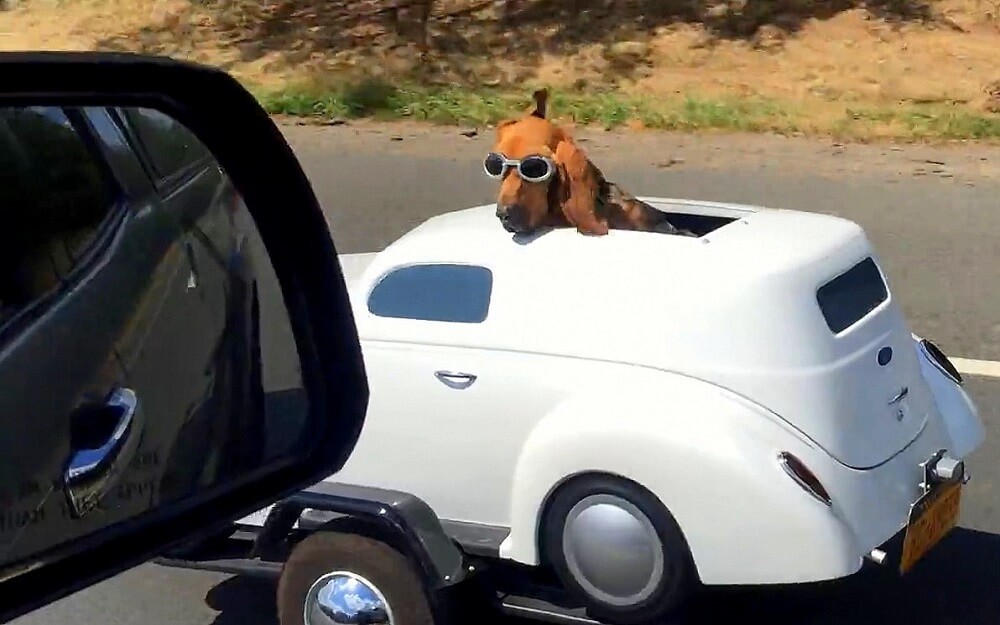 In this charming clip, we see the dog "tailgating" the special bike wearing suave travel goggles, just like his biker dad! The improvised toy car is actually just a protective structure that entirely covers the dog's body like a dome. Beneath all that, the pooch is comfortably seated for the joyous ride!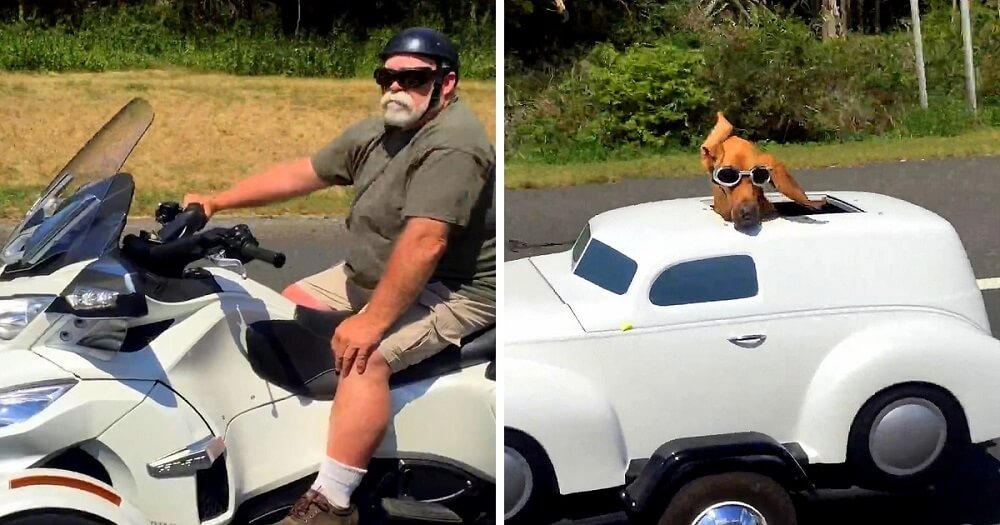 The dog is all smiles as he is cozily drifts along behind the moving bike. He looks ecstatic to have the warm breeze brush him so gently, causing his adorable floppy ears to flap up and down and back and forth in every direction! The cutie even turns to the motorist's vehicle to flash his gleeful little face to the camera!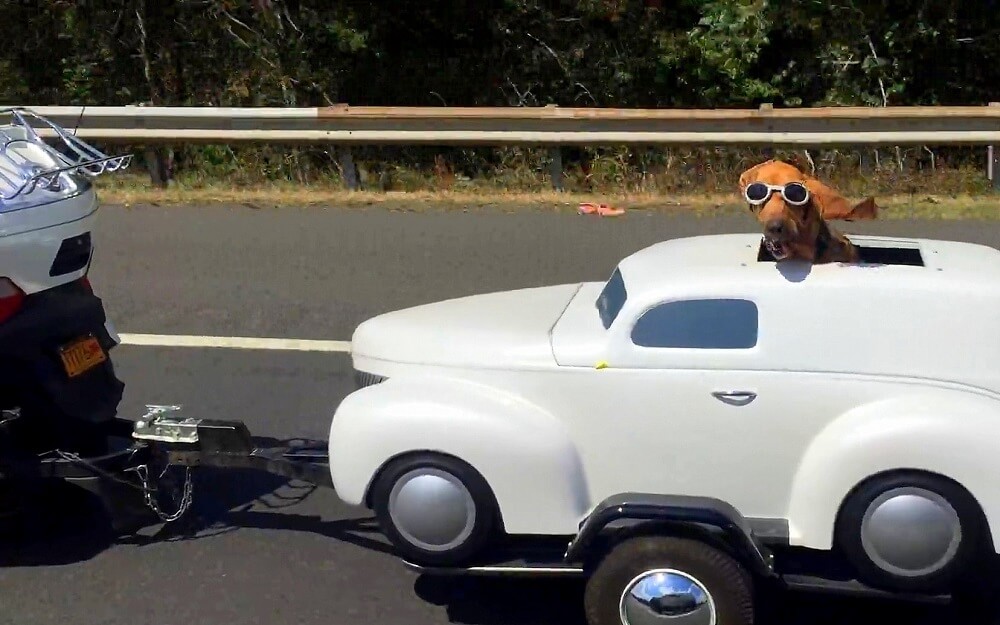 This doting biker dad and his furry travel partner look like a duo straight out of a comedy movie! Both of them appear so happy and contented throughout. What a brilliant way to let dogs explore the world and have their share of adventure!
Click the video below to watch the dog living it up as he enjoys his glorious bike ride!
Please 'SHARE' to pass on this story to a friend or family member