Angelica the dog never understood why her owner drove her to a deserted cemetery and left her there to fend for herself. For weeks, she wandered alone hoping for a human to find her. Gradually, she realized no one was coming for her.
The poor girl was haunted by the emptiness around her, but thankfully one of the cemetery employees noticed her. The employee fed Angelica and waited for a month to see if her owner returns. After confirming that the dog was indeed abandoned, he called Hope For Paws to rescue the dog.
In this video, we see the rescuers following Angelica into the cemetery. The heartbroken dog wanted to make sure the humans had no bad intentions. She observed them from afar for a while, and then finally approached them. After that, the rescuers had no trouble convincing Angelica to come with them!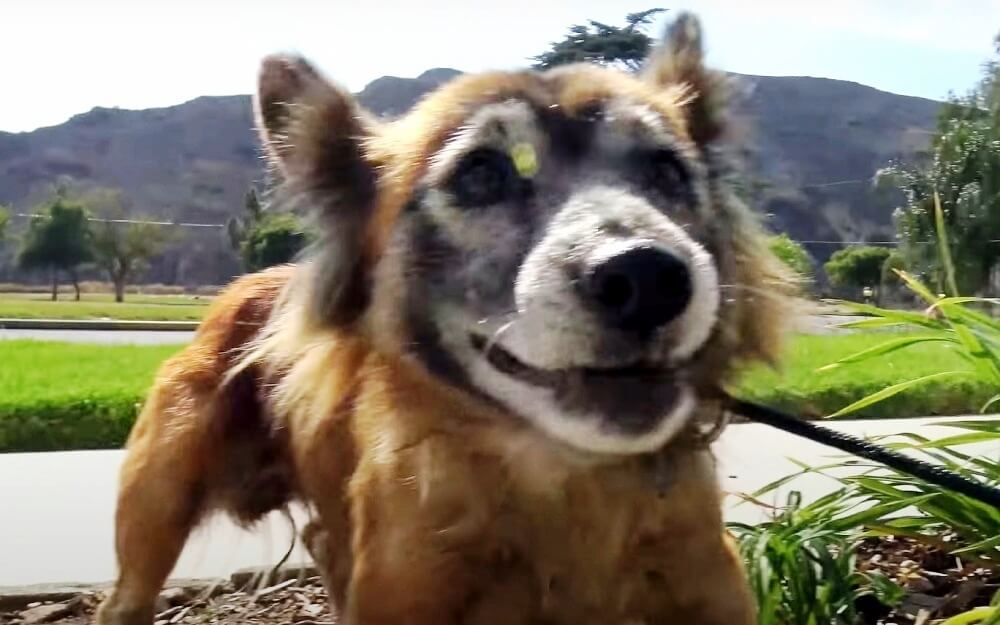 Angelica was visibly relieved to see that her desolate cemetery days were over for good! She sported the widest smile as she thanked her rescuers for bailing her out. She was then taken to the hospital and treated for various neglect-related conditions. When she was given a clean health bill, the workers at "Rescue From The Hart" took her in and placed her in a foster home.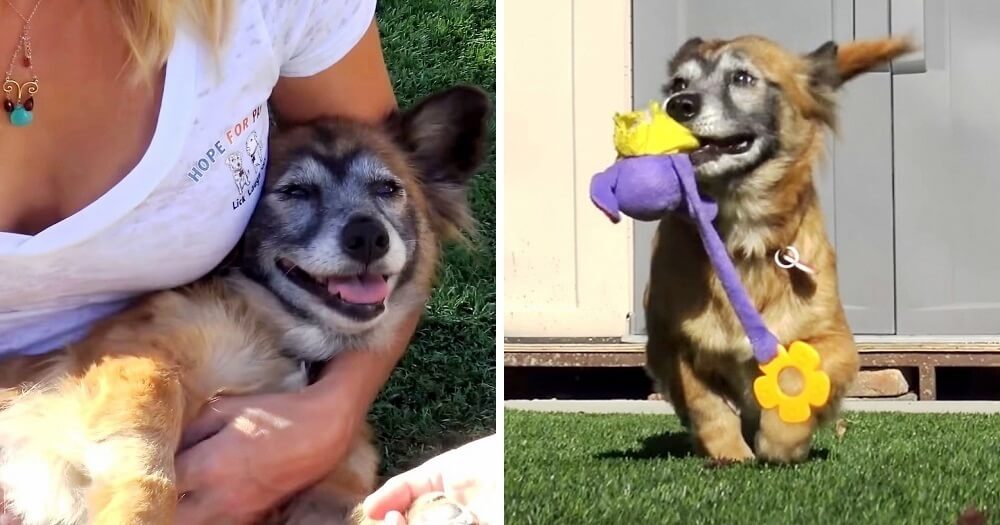 Angelica is such a bright and playful pooch that she had literally no trouble finding a forever home! Her new parents are amazed at Angelica's happy-go-lucky nature despite her rough past. They call her a live wire who's always goofing around with her brother and her doggie sibling. Angelica's precious smiles just made our day!
Click the video below to watch the dumped Angelia's heartwarming rescue from the cemetery.
Please SHARE to pass on this story to a friend or family member: