Officer Cory Radke, a police officer in Caledonia, Wisconsin, went above and beyond the call of duty to save a dog in danger.
He and his K9 partner, Lou were heading home after their shift when a call came over the radio. There was an active house fire just minutes from their current location.
Ofc. Radke immediately responded, rushing to the address of the fire. He was the first rescue worker to arrive on the scene where he found the home's roof engulfed in flames. Luckily the homeowners and their children were not there. However, the family's two dogs were.
With no protective equipment, Ofc. Radke kicked in the side door to the garage and rushed into the home. He quickly located Deezel, the homeowners' 12-year-old female Vizsla. According to a Facebook post from the Village of Caledonia Police Department, the dog was sitting on the couch "unbothered by all the commotion."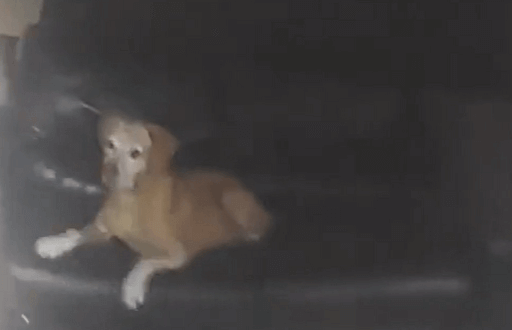 Despite her hesitance to leave, Ofc. Radke hefted Deezel into his arms and carried her to safety. The heroic scene was captured on bodycam.
"I was just kind of like, 'Hey, what are you doing here?' Smoke in the room," Radke told Fox35 of the moment he located Deezel. "'Come on, let's get out of here, buddy.'"
"Got a dog — I don't know if there's another dog," Radke is heard saying in the body camera video.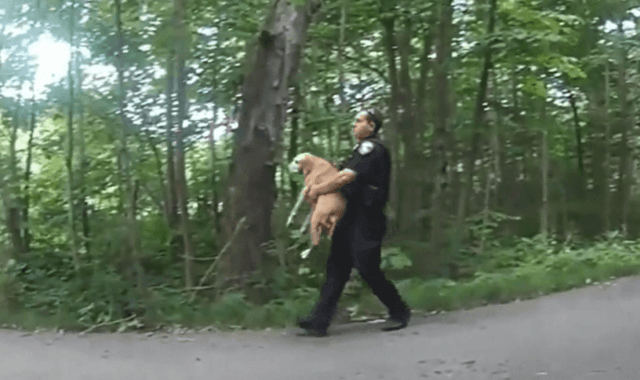 Once Deezel was safely out of harm's way, Ofc. Radke headed back into the home calling for the family's other dog. It was then that he noticed flaming debris falling from the bathroom ceiling fan. The situation had become too dangerous to continue his search.
"The smoke was getting to me," said Radke. "Had to get on out of there and let the true heroes clear it."
While the house was severely damaged, no one was injured in the fire. Firefighters were able to locate the family's second dog, a 12-year-old Dachshund named Norton, hiding underneath a bed.
When interviewed about his heroic actions, the officer said any dog lover would have done the same.
"It's like, my dog, it's part of the family," he told Fox.
Lou did not take part in Deezel's rescue, but he was there to offer emotional support once the action died down. The K9 officer is more than just Radke's partner. He is also his beloved companion and lives at home with the Radke family.