Returning a dog to a shelter should only be a last possible resort, but sadly it happens often. There are always different excuses for surrendering. Some adopters don't realize the lifelong commitment they're entering into. Some don't have the patience for behavioral issues. And some undergo major life changes that prevent them from properly raising dogs.
In any case, being returned to the shelter can be tough on a dog. With the number of animals entering and leaving shelters every day, it's hard to completely prevent sad instances like this from happening. This adorable dog named Splash got returned to a shelter two times.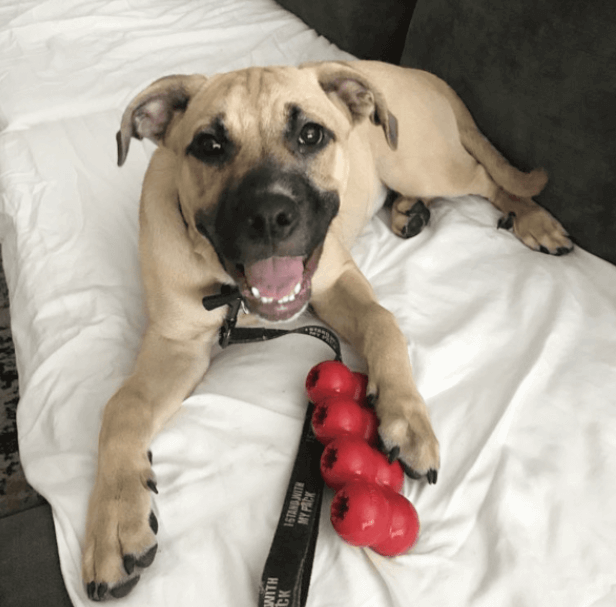 Los Angeles based nonprofit I Stand With My Pack described Splash as "4 Months old and 26 lbs of puppy energy and love." They said two potential adopters couldn't handle his size and energy…. but now everything has changed.
"He was returned twice at the shelter because of his puppy energy. We rescued him and found him the best home. He lives a fairy tale life now."
Related Post: New Program Will Offer Same Emergency Transport For Injured K-9s As Officers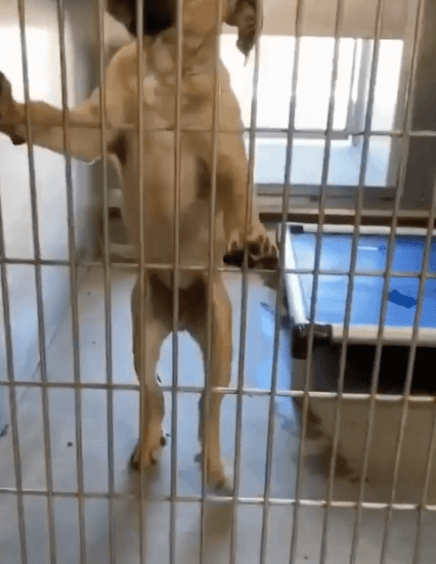 A life from a fairy tale! Beyond the fact that Splash has a forever home, he now has a famous father. That's right: Splash was adopted by Mad Men actor Jon Hamm!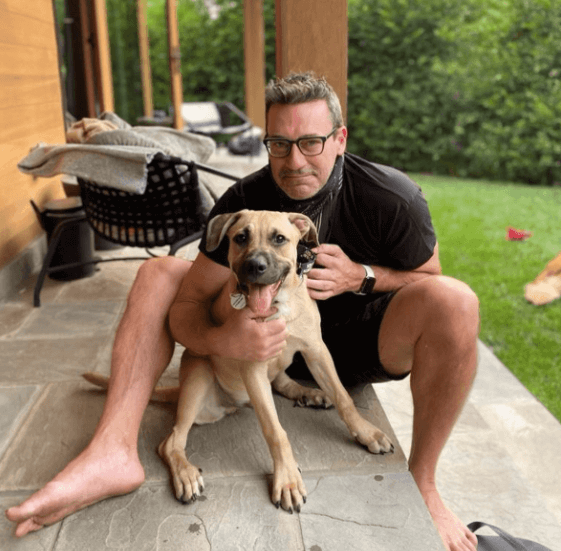 Hamm Lets A New Pup Into His Life And Heart
Before adopting Splash, Hamm loved another rescue dog. His beloved Shepherd mix Cora passed away at the age of 17 in 2017. In an interview with The New York Times, Hamm said:
"She was 17. She brought a lot of love and a lot of good times to me and other people and Jen, and she'll always have a real sweet place in my heart. I could go on for three hours about Cora, and I won't, because I'll just be a mess."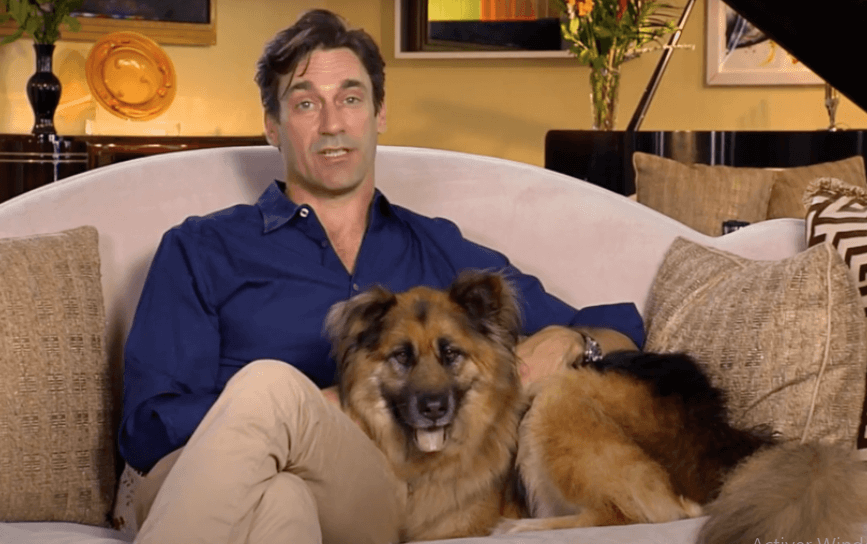 Hamm originally intended just to foster her but fell in love as soon as he met her. Before her death, Hamm encouraged others to go the rescue route.
"I wish more people would take advantage of pet rescue. It's easy to do and inexpensive. Cora provides me with pure joy and love – and those are two pretty nice things to have in your life."
In general, the actor loves dogs, and every joy and mess they bring to our lives.
"I'm a big dog fan. They're the best. They make life better, although they're hard to deal with. But complications in life are actually what make it fun."
Splash seems like he has a life of love and happiness ahead of him. Congrats to these two on finding each other!
Please SHARE to pass on this story to a friend or family member.
Related Post : Abused Dog Was So Traumatized He Peed Himself When Rescuers Tried To Touch Him