Aaron Morris was left devastated when his car was stolen with his beloved service dog inside. Aaron left his keys in the ignition to keep his pup cool while he was in Dollar General, only to discover his car missing when he exited.
Aaron struggles with his mental health each day, and his service dog Jolene is the only one who can raise him up. The pair are attached at the hip, which is why Aaron brought her along on the quick errand. He could never have imagined that a minute away from his pup could lead to such a terrible ordeal.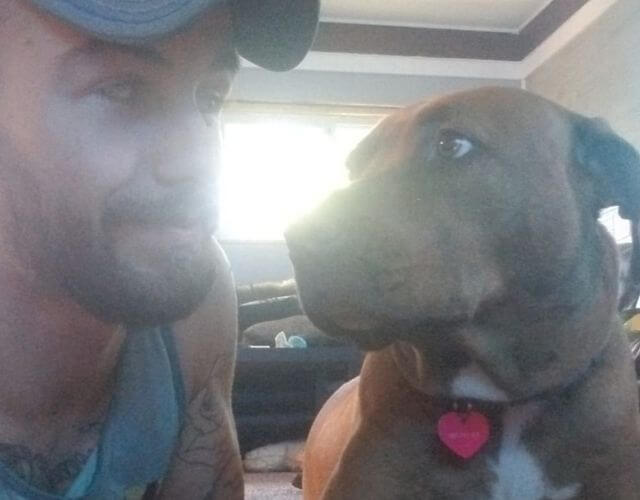 A suspicious man was seen on surveillance footage scoping out Aaron's car moments after he went into the store. The vehicle is then seen pulling out of the store parking lot, disappearing into the distance with Jolene inside.
Aaron immediately reached out to local police, absolutely terrified that Jolene may have been in immediate danger. The Haywood County Police Department quickly jumped into action, searching high and low for any sign of Jolene or the missing vehicle.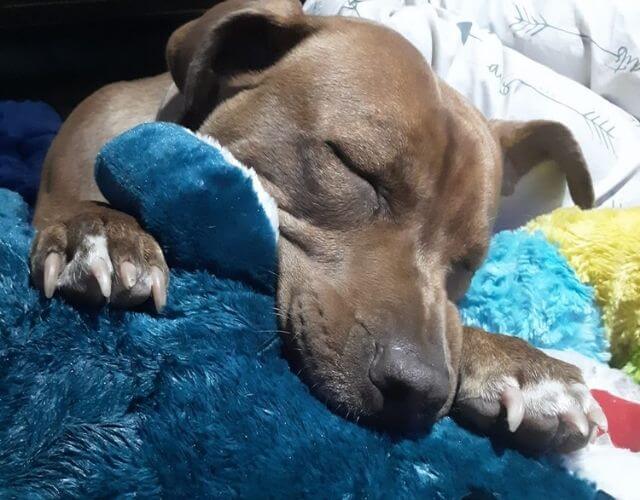 Aaron was too upset to speak with a local news outlet, leading his brother to make a plea to the public for Jolene's safe return. Aaron's brother knows just how much Aaron depends on Jolene and was fearful for his brother's mental health without his best furry friend.
"It's life and death for my brother, he's not talking normal. I'm very worried about him if the dog does not come back." – Aaron's brother
Aaron's brother states that the heartbroken fur dad could not eat, sleep, or drink with the thought of Jolene being out there in the world without him. Aaron repeatedly stated that he would only eat once Jolene came home, because how could he eat if Jolene might be out there hungry?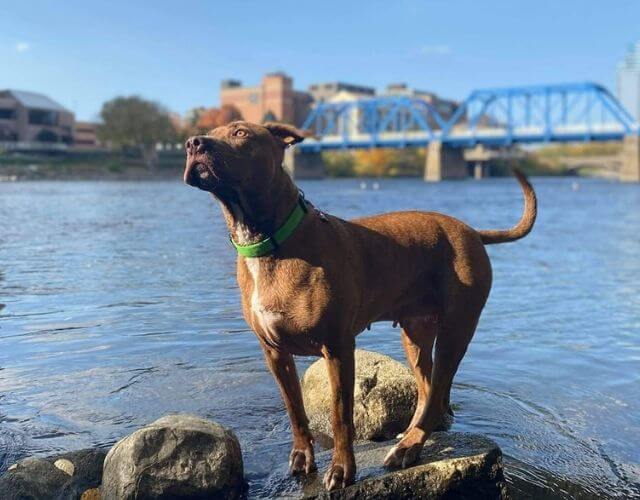 Thankfully for the devoted dog dad, Jolene was found days later on the side of the road in Morristown, Tennessee. The shelter got in touch with Aaron via Jolene's microchip and was thrilled to know that this pup had finally found her way to safety.
"Such a happy ending!! We learned last night that Jolene, who was brought in as a stray on Monday, had been inside a car when it was stolen in North Carolina. The reason we couldn't reach the owner at the number on the tag was because his phone was also in the car. Thank you to the people who shared our post her owner was notified and they have been reunited!!" – Morristown Hamblen Humane Society
Aaron and Jolene have since been reunited, and vow never to spend another moment apart. We are so happy that Jolene was found unharmed, and that she is back by her favorite human's side!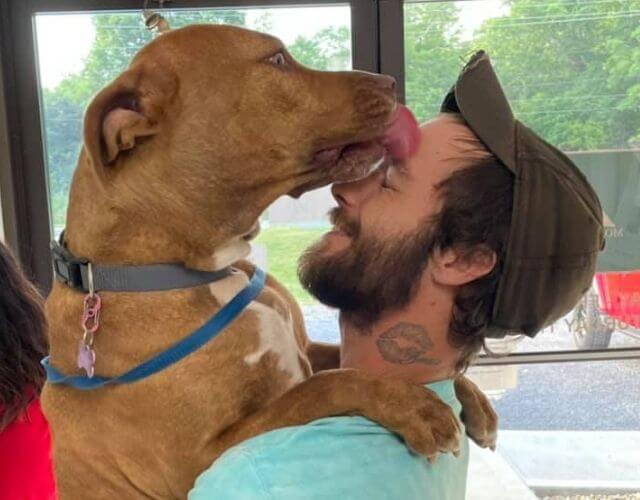 It appears that Aaron's car has still not been found, so it's asked that you contact Detective Taylor Yates at 828-356-2907 if you have any information.