Many police K9s train for their roles since birth, but not Champ. Champ the German Shepherd, Pit Bull, and Boxer mix broke barriers when he started his role. As a rescue dog, he proved that any dog can change the world if given a chance. And he likely opened doors for many other rescue pups after him.
But after a long, fulfilling career full of excitement, Champ decided it was time to say goodbye. This brave dog passed away amid his retirement, and he is greatly missed by his former co-workers. But luckily, he lived the dream after being adopted over a decade ago.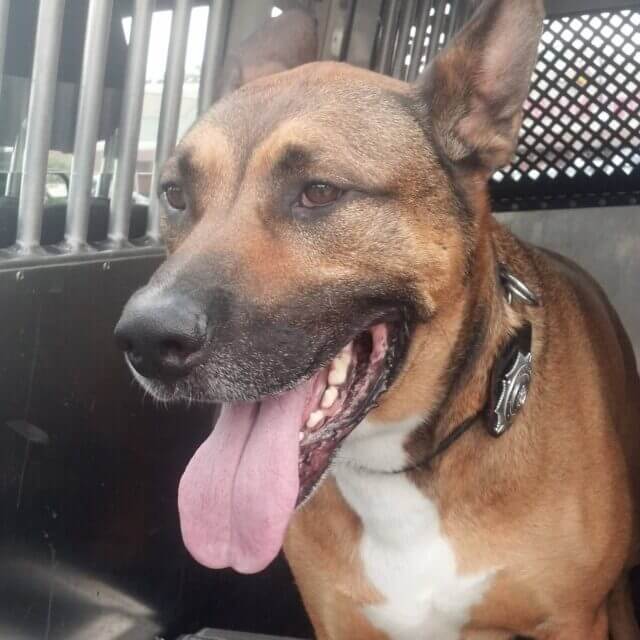 Champ the Hero
The Animal Refuge League of Greater Portland donated Champ to the Maine police force in 2010. He worked side-by-side with Maine State Police Sgt. Jeremy Forbes, who later became his family during the K9's retirement.
As a police K9, Champ was trained to locate drugs and track down suspects. In 2017, Champ and his human received the "James Griffith Memorial Canine Team of the Year" award for their hard work.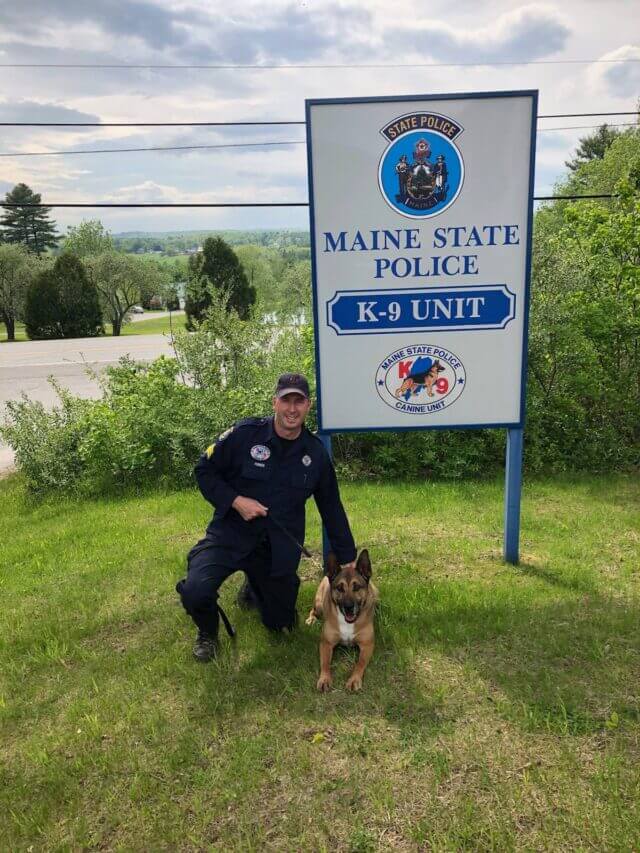 "He was a tireless tracker and his work always reflected well on the Maine State Police. His loss will be felt deeply," the Maine State Police wrote on Facebook.
When he finally retired in 2020, he was suspected to be one of the oldest dogs still working. Surprisingly, he wasn't the only accomplished police dog and rescue dog named Champ. It must be a popular name for brave, hard-working dogs!
Rest in Peace, Good Boy
Champ already retired by the time he crossed the rainbow bridge, but everyone that he once worked with still felt heartbroken. Forbes reached out to the police department to let them know of Champ's passing. The news of his death spread across social media on March 24th, 2020. Soon, everyone was sharing their condolences to those close to the heroic canine.
"We extend our love to Sgt. Forbes and Champ's family and offer our heartfelt sympathy to his Maine State Police family," wrote the Animal Refuge League of Greater Portland.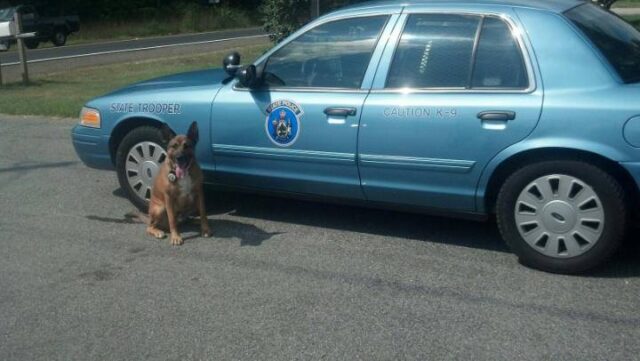 This inspiring rescue dog lived the fulfilling life he deserved, and he definitely won't be forgotten. He will live on through his co-workers, family, and everyone else who following his story. And best of all, his legacy will continue to show the world that rescue dogs are amazing. After all, they can accomplish just as many things as any other dog.