For some lucky dog parents, bath time is just a simple, routine event. But plenty of others know that as soon as your pup even hears the word "bath" or the sound of a rushing faucet, they'll sprint in the opposite direction.
Diego, a black Pug, is one of those bath-hating dogs. Diego's mom, Raphi Muñoz told The Dodo he makes that fact very clear when the time comes. She explained:
"He screams like he's being murdered when he gets a bath. He's always hated when I take baths and he would scream cry the whole time."
Muñoz added that Diego has even started offering up a supportive paw to hold during her baths.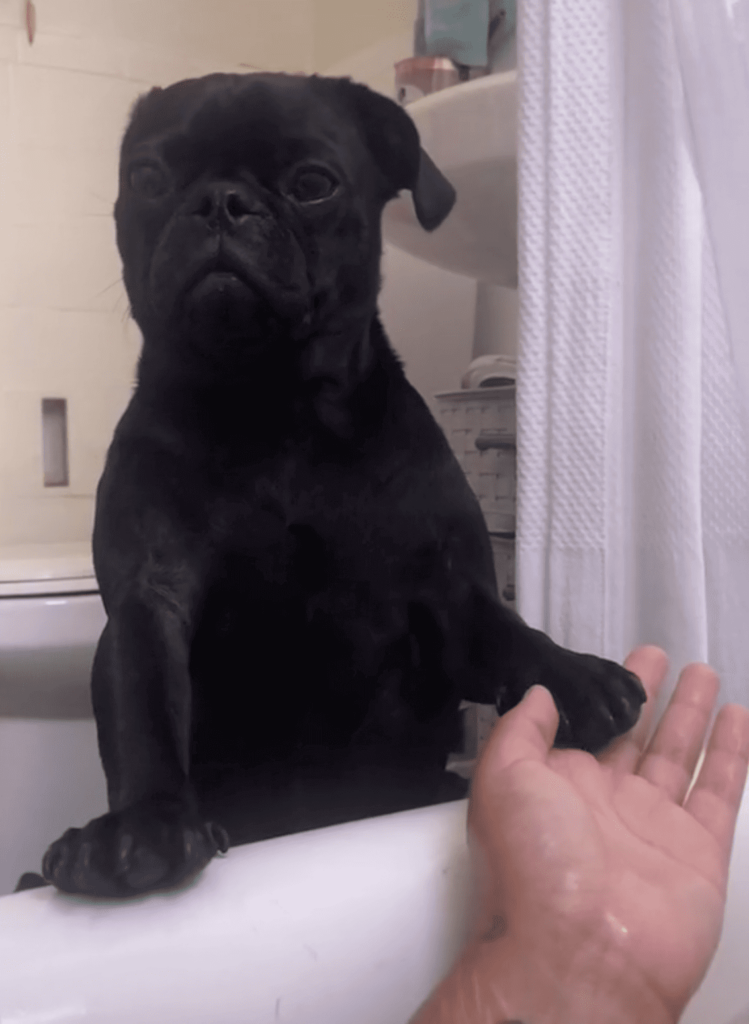 Now, whenever his mom gets "attacked" by the horrible bath water, Diego is there to hold her hand. From personal experience, he assumes that she wouldn't want to spend this time alone and scared.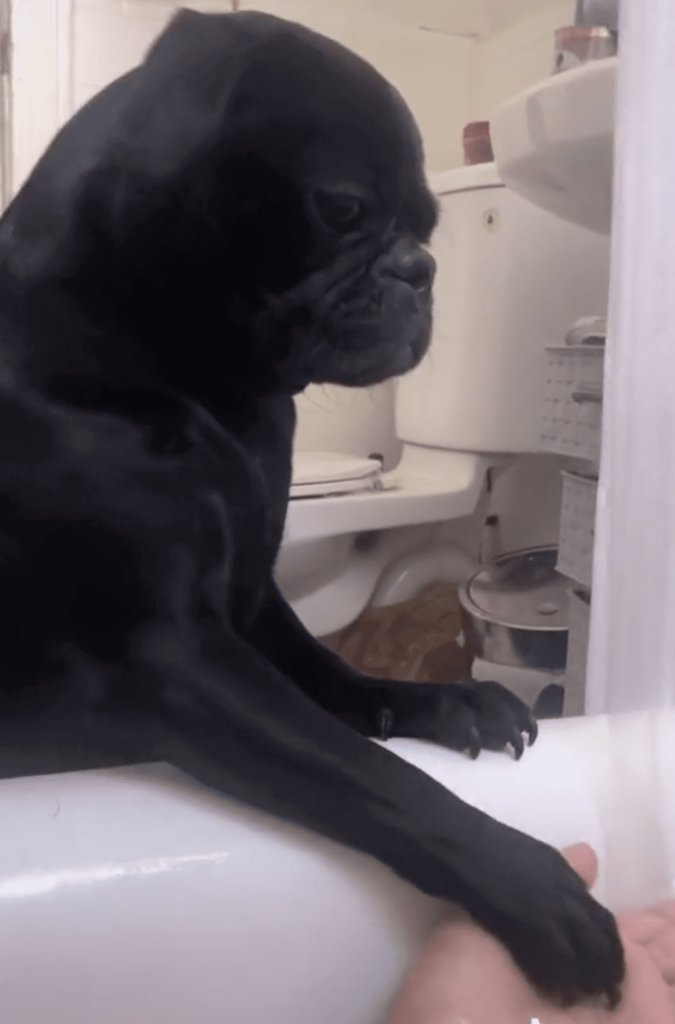 Muñoz also thinks it's brave of her little guy to face his fears just to be there for her.
"It's very heroic and noble of him! He's pretty protective of me so I wouldn't expect anything less from him."
Diego Goes Deservedly Viral
When Muñoz shared footage of this adorable event on TikTok, it rightfully earned over 2.6 million views. She captioned it: On duty Pug, anyone?
Some smitten fans chimed in with their praises.
"He's pretending it's for you but it's really for him." [email protected] via TikTok
"He probably thought you hated baths as much as he did." [email protected] via TikTok
"The hard thing about these kinds of videos is that you don't get to keep the dog after watching." -@adhock via TikTok
Follow @raphiflowers on TikTok to see more insanely sweet videos of little Diego!
A "Failed" Service Dog
Some pointed out that Diego would probably make a great service dog. As it turns out, he almost was. In an Instagram post, Muñoz explained:
"Every day I think about how funny it is that I got Diego fresh out of undergrad and with the intention to make him a psychiatric service dog. We met with trainers, put him through temperament testing, and then trained for a while… Turns out he's a little too….wild-spirited and vocal to be the kind of working dog I needed him to be at the time."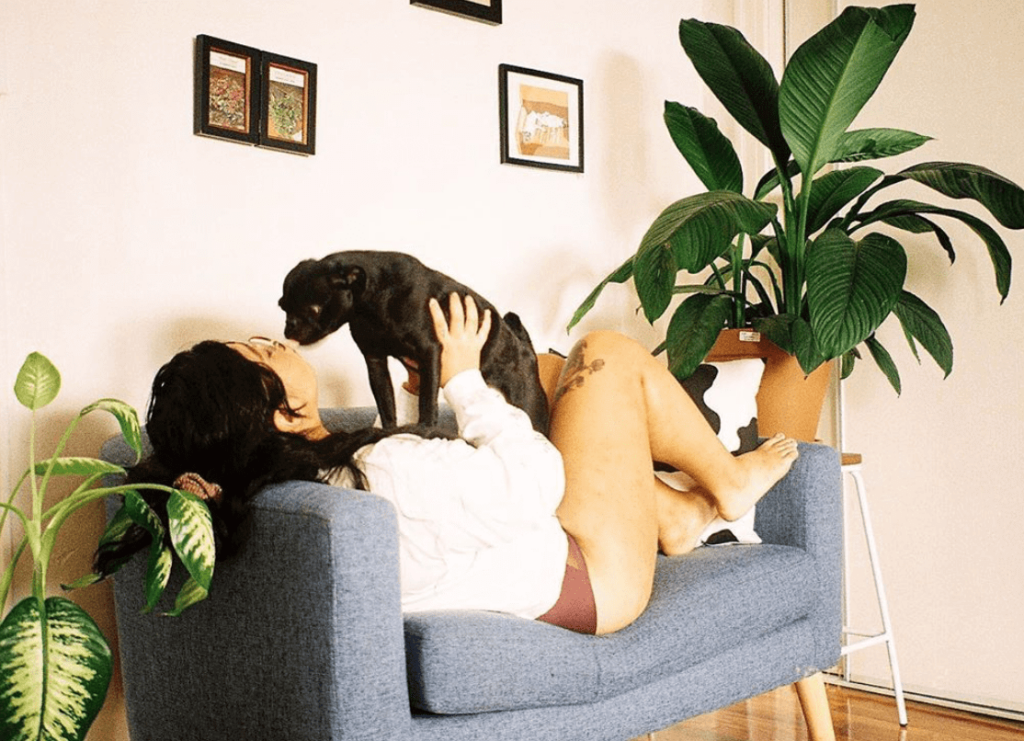 Regardless of his official status, Diego does a pretty good job taking care of his mom.
"Now he's a happy boy who's probably happier as an emotional support dog, and my PTSD is coincidentally more manageable these days anyway. Get yourself a failed service dog gorls!"
I say 10/10, would definitely let him protect me during terrifying baths.
Please SHARE to pass on this story to a friend or family member.
Related posts
–>He Sat By The Road Missing His 'Once-Shiny' Coat And Needing Love