Megan Wedge was disturbed when she found a sick and lethargic dog limping outside her office in Dalton, Georgia. The dog would fall back down every time she tried to stand up, and she had hunting gun pellets embedded in her body. Megan didn't want to send this traumatized dog to the pound, so she reached out to social media for help.
Megan's cry for help was answered by someone familiar – her own sister, Sarah Bauer, who lives 700 miles away in Quakertown, Pennsylvania. Megan wasn't sure if Sarah was up for the mammoth task of caring for a visibly abused dog, but Sarah didn't waver from her decision.
The 2 sisters named the dog Izzy, but taking her to the vet became difficult because of the Covid-19 situation. When they eventually managed to get veterinary help for Izzy, their hearts just broke. The poor dog had been enduring a nasty hip dislocation for a long time, while her legs had severe abrasions from being possibly hit by a car.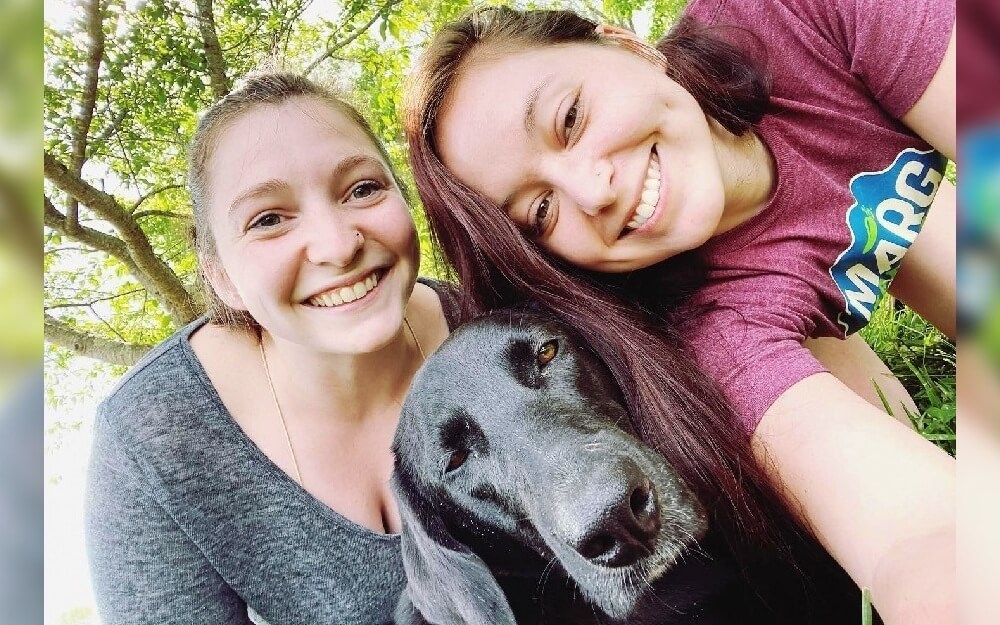 As Sarah took Izzy home, she promised to give her the good life that she had never had. But Izzy was still depressed as she could barely move because of her painful hip issues. That's when a beautiful miracle caused Izzy to cheer up!
During one vet visit, Sarah was surprised to find that Izzy was pregnant and almost due. Days later, the sweet dog gave birth to a massive litter of 9 puppies. Izzy was thrilled to be a mama, and her babies brought in the oxytocin that helped her brave through her pain!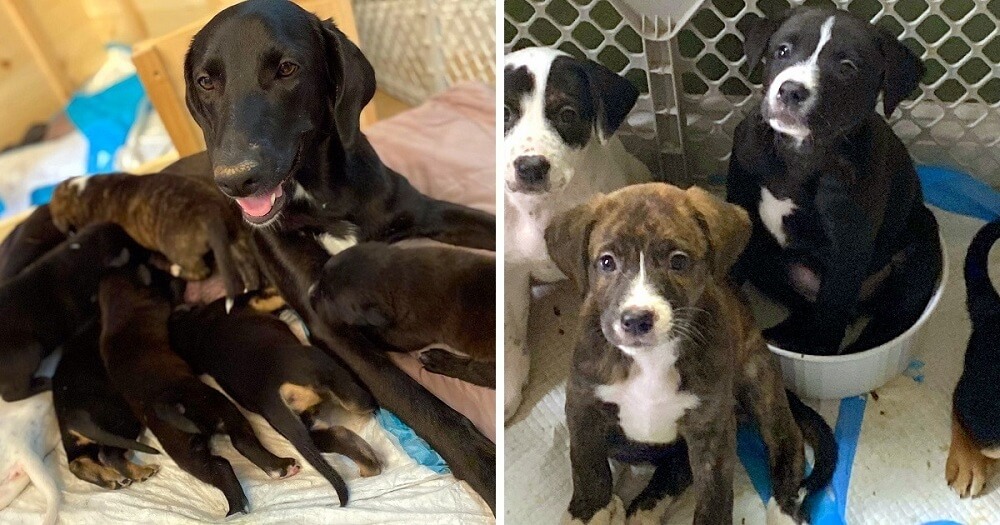 Izzy was recommended a hip surgery to get her moving. But after spending over a thousand dollars on Izzy and her puppies, Sarah couldn't afford the expensive surgery anymore. However, she has now managed to raise $5,191 via an online fundraiser, and Izzy will get her surgery soon! Looks like Megan and Sarah have been guardian angels to Izzy and her furry family in every sense of the word!
Click the video below to watch how the amazing sisters ended up saving 10 precious lives while trying to save one life.
Please 'SHARE' to pass on this story to a friend or family member