On August 6 2020, a landslide in Idukki, India claimed nearly 70 lives. Pratheesh Kumar and his two-year-old daughter Dhanushka, both tragically perished in the disaster. However, their loyal pup clung to their scent and refused to leave the place and people she knew.
Rescue teams arriving on the scene found the distraught dog running around the river bank. Koovi barked continuously, guiding the emergency crews to uncover Dhanushka's body 4 km from the landslide site. She had been waiting there for days.
Idukki MP Dean Kuriakose described the heart-wrenching scene to The News Minute.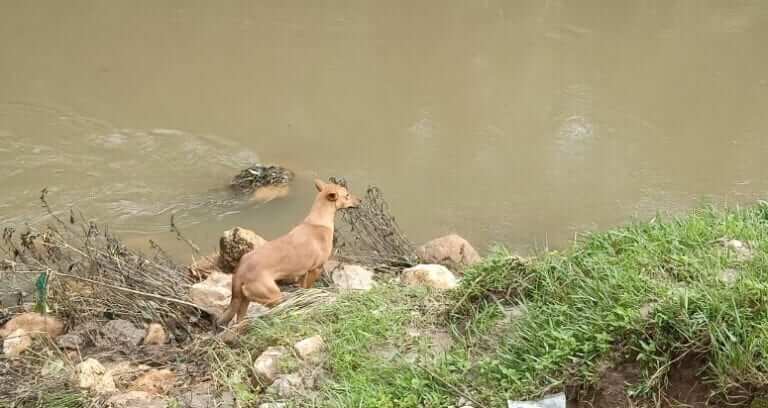 "The dog seemed to be upset. There is a bridge named Cemet bridge. [Dhanuskha's] body was found near a tree under the bridge. It was lying in the river which flows through Pettimudi. The dog caught the smell and helped the rescue workers find the baby's body."
Koovi Joins A New Family
After Koovi lost her family and helped recover their bodies, it just felt wrong to leave her to fend for herself. The display of loyalty the dog showed, plus how cute she is made Ajith Madhavan, a trainer with the Kerala police dog squad, decide to help her.
Madhavan had heard Koovi's story before he began his rescue shift. Once he arrived in Pettimudi, he looked for Koovi to see how she was doing.
"I reached Pettimudi around 5 am with my dog squad and started looking for Koovi but could not find her anywhere. Then a resident told me where to find her. She was sitting near one of the line houses (layams) alone. When I called out her name, she wagged her tail and looked at me. When I sat down and then called her, she came walking towards me and snuggled."
RELATED POST : Former stray dog is still grateful to have his own food bowl, and sleeps with it every night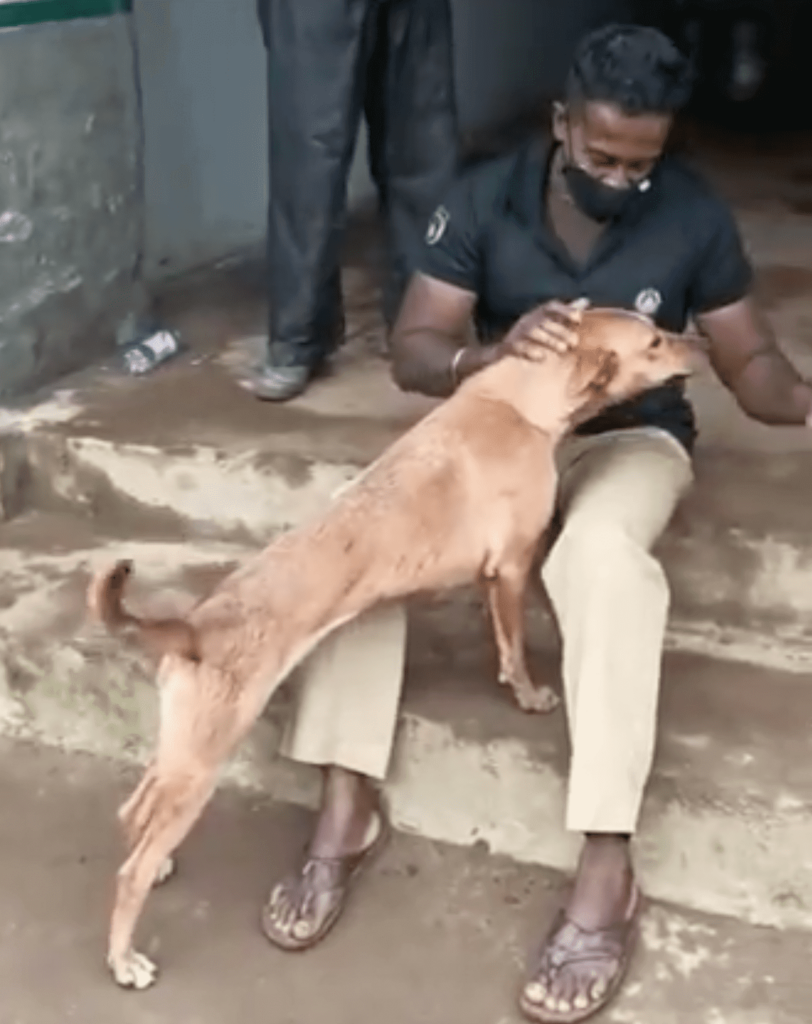 The poor dog refused to eat anything out of grief. Madhavan knew then and there he couldn't possibly leave this orphaned dog alone. He brought her to a National Disaster Rescue Force (NDRF) team site. Still, he worried about what would happen to her when he left.
"I felt sad leaving her behind in Pettimudi. We had shifted most of the residents out of the region, rescue workers would leave the site by twilight and wild boars and elephants also roam around in the night. Everybody left except her. I entrusted a person who works with an adventure group there to look after Koovi. He keeps sending me her pictures and videos every day."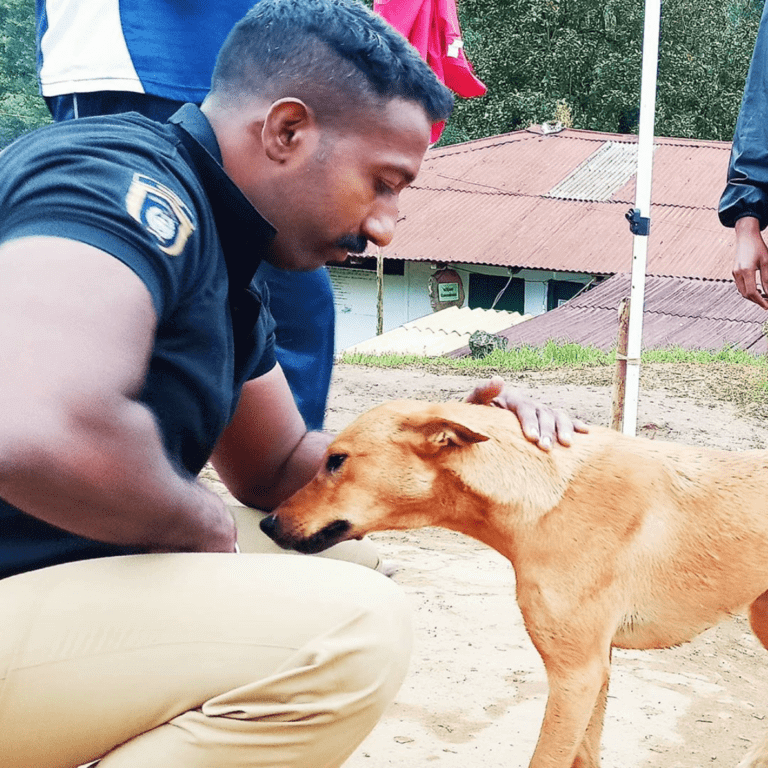 To officially adopt Koovi, Madhavan had to ask permission from the Idukki Collector and other district officials and the Forest and Wildlife Department.
"There are no protocols per se to adopt Koovi, but since she was part of a hamlet and the media had also widely reported about her, I sought permission."
Now, Koovi will become part of a new family, one with several dogs and very caring humans. While Koovi experienced a devastating loss, she proves yet again that our dogs really care about us. Now she has all the love she deserves once more.
Please SHARE to pass on this story to a friend or family member.
RELATED POST : Dad 'Rescues' His Dog's Favorite Toy After It Was Left Outside During A Storm