Thanks to the big heart of a stranger, a Shiba Inu named Umi is not only alive, she has been reunited with her family!
Army veteran Alex Siggins was at the playground with his children when he saw a pack of wild coyotes bullying a domesticated dog, pushing her down a distant hill. His kids were horrified as the scene unfolded, but the father of three, who was barefoot at the time, sprang into action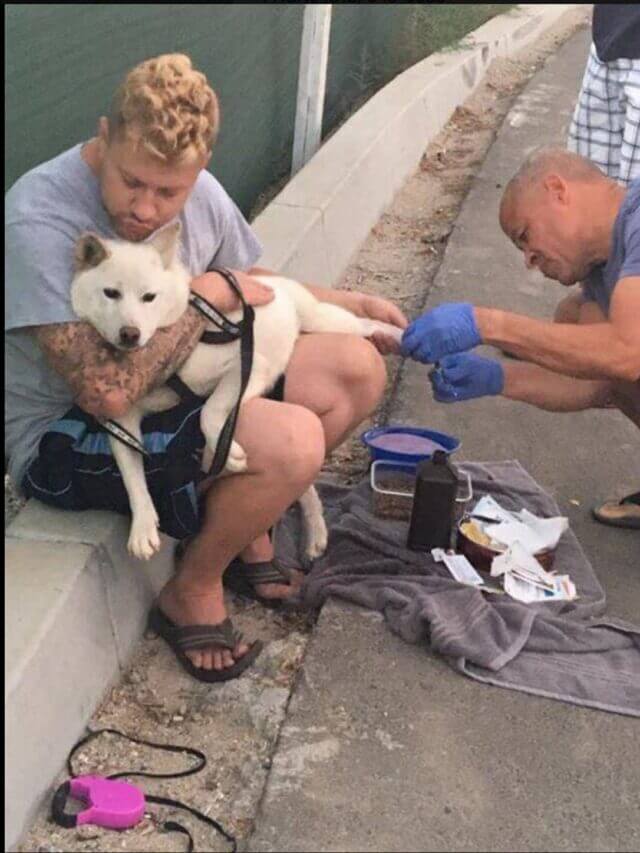 As the coyotes began circling the pup, Siggins ran to her side and scooped her up. But the pack didn't scatter, and Siggins said he got the sense they were still stalking him and the pooch.
Luckily, the good Samaritan and his new furry friend escaped unscathed, and the Siggins family went in search of the pup's humans. As it turns out, her name is Umi and her family had been distraught since she ran away two days before!
Umi's humans say that they are eternally grateful, and hope to stay in touch with the rescuer and his family! We're so glad that this story has a happy ending and that Umi is safe and sound back home.
Please SHARE to pass on this story to a friend or family member.