Los Angeles truly is the city where dreams come true! The rescue dog formerly known as Tilly was saved by Bark n' Bitches Dog Boutique just moments before she was to be euthanized in a public shelter.
As if that weren't lucky enough, she also caught the eye of actor/singer/performer, Zac Efron who officially adopted the pup and renamed her MACA.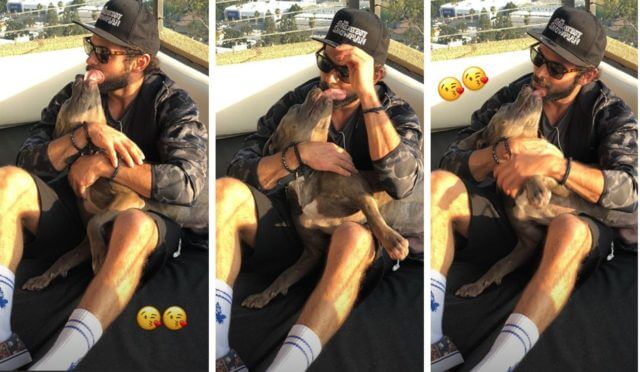 "Tilly now MACA was being led to the kill room when we stepped in and said we would take her," Bark n' Bitches shared via Instagram along with a re-grammed photo from Efron. "She was turned around and brought to us! This guy named Zac Efron (we hear he is an actor, but we think he actually waits tables) came in and fell in love. He went through our application process and fostered MACA and just could not give her back. So MACA now lives with Zac! This is her happily ever after! Happy life MACA! Happy Life."
The 30-year-old Greatest Showman star announced MACA's arrival to his 34.5 million Instagram followers on Wednesday, sharing photos and videos depicting their brand new love story.
"Hey planet ?, this is MACA. #adoptdontshop," Efron wrote.
He also tweeted a video of a joyous MACA rushing to his side at the sound of her new name.
Efron said goodbye to his previous dog, Puppy in August 2016, sharing a bittersweet photo via Instagram along with the caption:
"Through thick and thin you've always been my best friend. I'll see you at the finish line, RIP Puppy Efron."
We are so glad Efron is ready to love again and that he chose to rescue a deserving dog in need. Congratulations Zac and MACA! We know you will be very happy together!