There are many reasons why an animal is surrendered to a shelter but whatever the excuse too many animals are left with strangers, confused and scared.
One owner took his dog to a veterinary clinic and asked for her to be put down because he no longer wanted her.
The grandfather dumped his sweet old dog at the vets in front of his granddaughter who just shrugged and said "We just don't really like her. We like our other dogs better."
Thankfully the vet didn't have the heart to carry out the man's cruel wishes and so made a phone call to an animal hero who dropped everything to help this sweet old girl.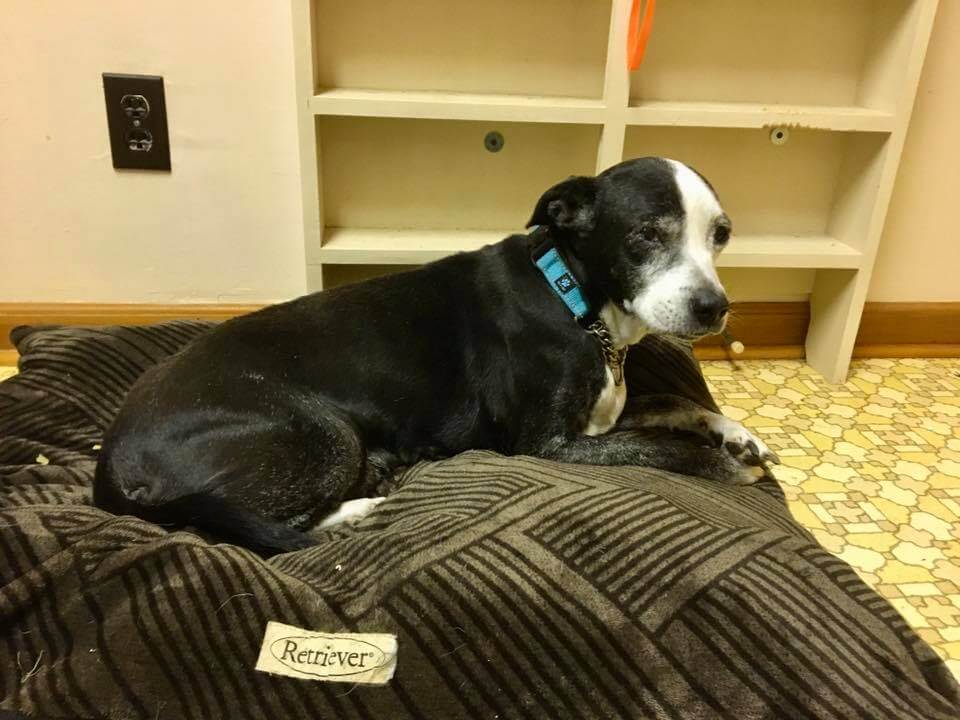 Melissa, who runs Old Dog Home on her 11-acre property in Conyers, Georgia, rescues dogs over the age of 7 from Atlanta-area animal shelters and cares for all of their physical, emotional, and medical needs until she can find their "forever families", according to the center's website.
She got an urgent call from the veterinary center about the dog and had to go and help, despite her center being at full capacity.
Incredibly sweet dog
"There was a man who had brought in his elderly dog to be euthanized because he didn't want to take care of her anymore. The dog was incredibly sweet and seemed to be in decent health. The staff couldn't bear to euthanize her. Would we please consider taking her?" Melissa wrote in a Facebook post.
Melissa was full, about to go out of town and two of her dogs were due to have big operations and yet still she couldn't refuse this desperate animal.
She went to go and meet her and it broke her heart to see just how much this dog needed help.
As she was told by the grandfather why he wanted her euthanized and heard how she had been shuffled from place to place she said it was hard to hold back the tears.
The grandfather said the dog, later called Holly and aged between 10 and 12, was having accidents and "we just don't want her anymore.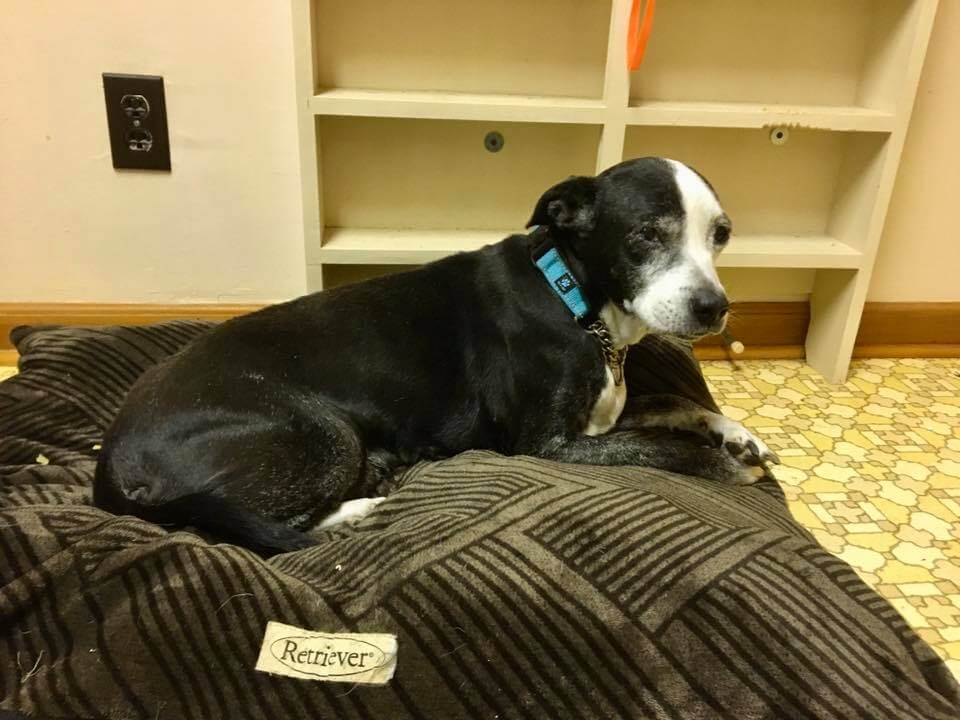 "She's absolutely filthy, her hair is oily and falling out. Her eyes are goopy, and she's squinting. Her tail wags and wags and wags. I talked to the vet who examined her. She has a yeast infection – probably why she's having accidents," Melissa wrote after she examined the dog.
"I don't like to pick on children, but the granddaughter looked at me and shrugged – 'We just don't really like her. We like our other dogs better.' Meanwhile, the dog stood there, wagging and wagging and wagging her tail," Melissa commented.
Wrapped in blankets and snuggled
Melissa saw the need and immediately took her. She began work to help her physical and mental health, wrapping her in blankets and snuggling with her. Melissa said Holly had no accidents while being with her.
"She shakes and shakes and shakes. She's scared and confused and has no idea what's happening. She doesn't want to get off the bed. She's been shuffled around again, like a tacky gift no one wanted in the first place. I've wrapped her in blankets and held her and snuggled her. She relaxed a little. She started to snore. I whispered to her and promised her that from now on, she will always be loved and wanted, no matter what. We named her Holly. Merry Christmas, baby girl ?" Melissa wrote.
When Holly is healed both physically and mentally, Melissa will help find her a forever home where she'll get the love and attention she deserves for the rest of her life.
Please share to pay tribute to this animal hero who makes life so much better for our four-legged friends.