The stories with the happiest endings usually begin with "Once upon a time," not "Dog dumped in shelter kennel."
The shelter involved in this story has outdoor kennels where concerned citizens can safely place strays they find when their facility is closed for the day. The kennels are NOT for the purpose of dumping or surrendering a pet – but it often happens anyway. If someone dumping their own dog can be found, they're asked to pay the surrender fee, but most often, they walk away and are never heard from again.
This unidentified woman not only chose to dump this pup – she chose to mark the occasion with a few selfies in front of the gate. Still, some are saying that it's not as cut-and-dry, or as ugly, as it might seem. We'll let you decide.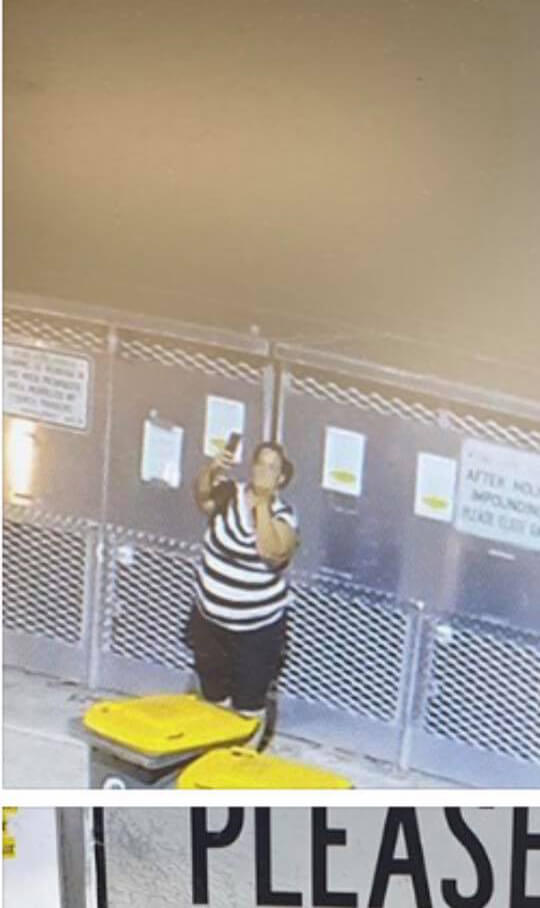 According to the shelter, this sweet, sensitive pittie was not microchipped. All they had to go on was a name scribbled into the dust on the panel of the door: Staunch.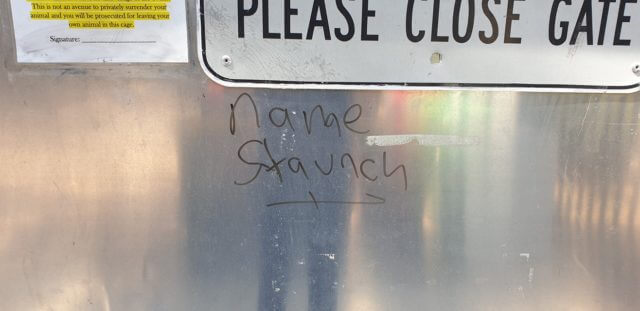 And he was not taking the parting well. He had shut down, and it took them nearly an hour to coax him out of the kennel where he last saw someone he knew, and into the facility. It was enough to break their hearts and spur them into action.
Shelter staff posted photos of the pup on social media, hoping someone could help them find any information on him, or the woman who left him alone in the dark.
"This boy is not coping and it took 45 minutes for staff to be able to get him from the kennel to inside the facility and is still very shut down today.
We are desperately seeking the women pictured to come forward and/or any information regarding him
Please don't let this be his Christmas."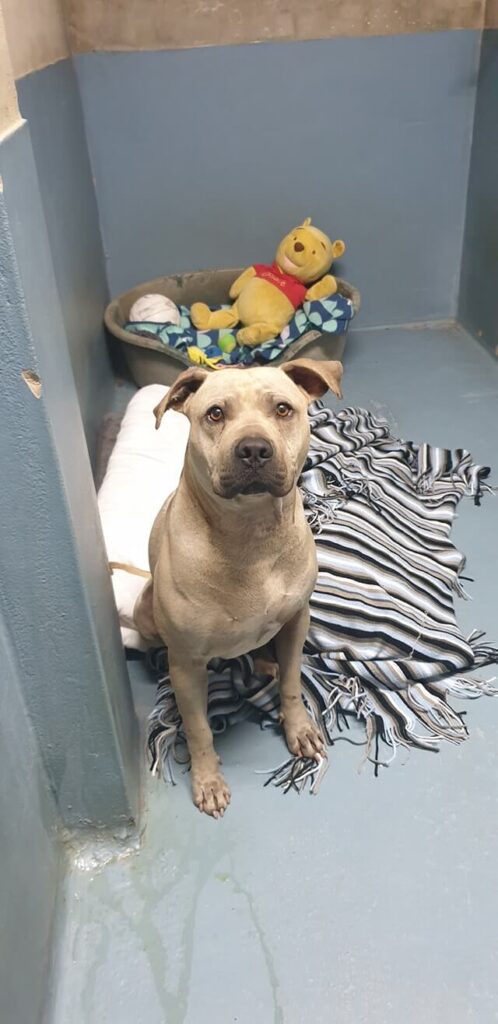 Facebook doesn't always pan out – but this one did, and Staunch's story wasn't nearly so bleak as it seemed.
Not long after asking for help, the shelter got a response on Facebook from someone who claimed to be Staunch's human. He'd been out of town for work for over a month, and left his pup with his sister. When he had heard that his dog was surrendered to a shelter he called repeatedly, but was unable to get through. Finally, he tried to reach them in the comments of their Facebook post, and luckily, he was seen!

He even posted photos of a much happier Staunch to further prove that not only was he the pup's family, but that he loves his dog. He also confirmed to other angry animal lovers that the woman is his sister – but other relatives came to her defense. They claim that she is facing extremely hard times and could no longer care for Staunch properly. When she tried to find another person to take care of her brother's dog, she was refused and had no choice but to leave him with shelter.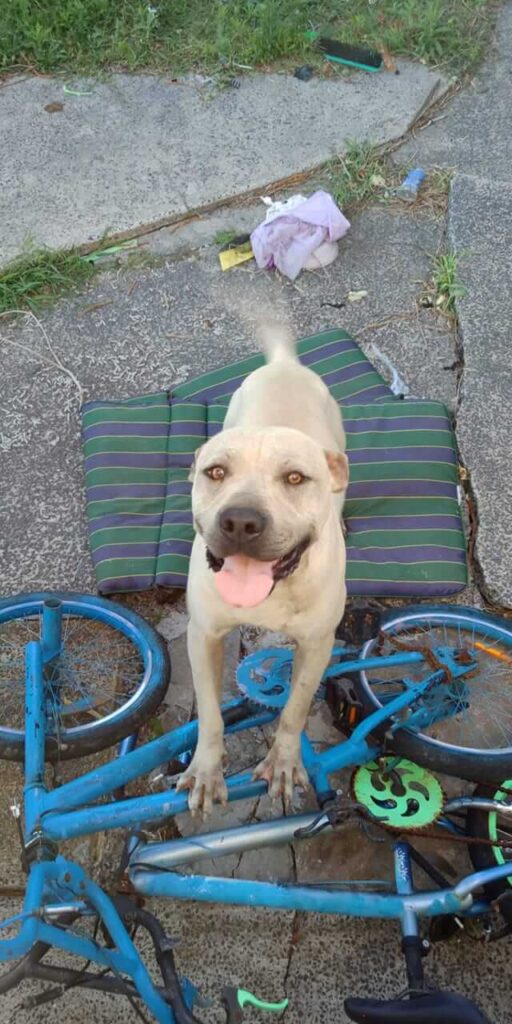 The shelter has agreed to keep Staunch safe and well-cared for until his human can return to pick him up soon. Not all stories that start out so sad turn out this way, but we're thrilled when a dog like Staunch gets a win.