Earlier this week we brought you the heroic and heartbreaking tale of Marine Corps veteran, Corporal Jeff DeYoung, and his beloved service dog and partner in war, K9 Cena. The former combat engineer vowed to give his faithful friend a hero's farewell after Cena was diagnosed with bone cancer earlier this month. On Wednesday, DeYoung fulfilled his promise as hundreds of mourners turned out to honor the bomb-sniffing dog at a museum ship in Muskegon, Michigan.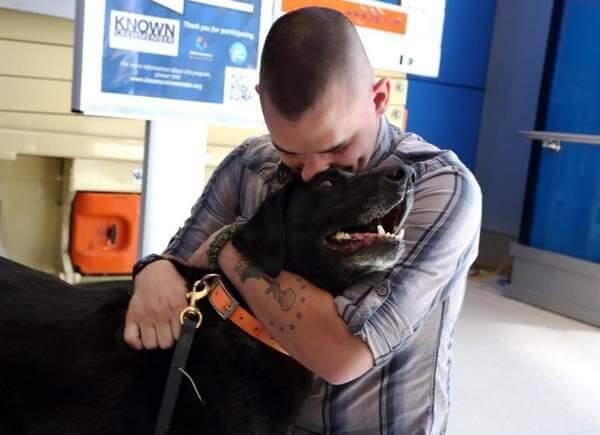 Together DeYoung and Cena protected their fellow Marines from IEDs in Afghanistan during 2009. Cena went on to serve two more tours before retiring from the military in 2014 and being adopted by DeYoung.
Like so many of our brave veterans, DeYoung suffers from PTSD. Cena became his service dog and constant companion for the next three years.
On the eve of Cena's final day, the normally stoic Marine posted this heartfelt message to Facebook:
"My last night with Cena. Words cannot convey what I'm feeling and thinking. I want to run away and not face what I must do. But he needs me to be strong and set him free. He has blessed my life with love and admiring. Because of him, I got to have a family. Because of him, I was able to live. May God forgive me for what I do tomorrow. And may the Lord greet you with open arms and a nice ear scratch.
"Goodnight my friend, goodbye my brother. May you rest your head tonight knowing how loved you are and how dearly you will be missed."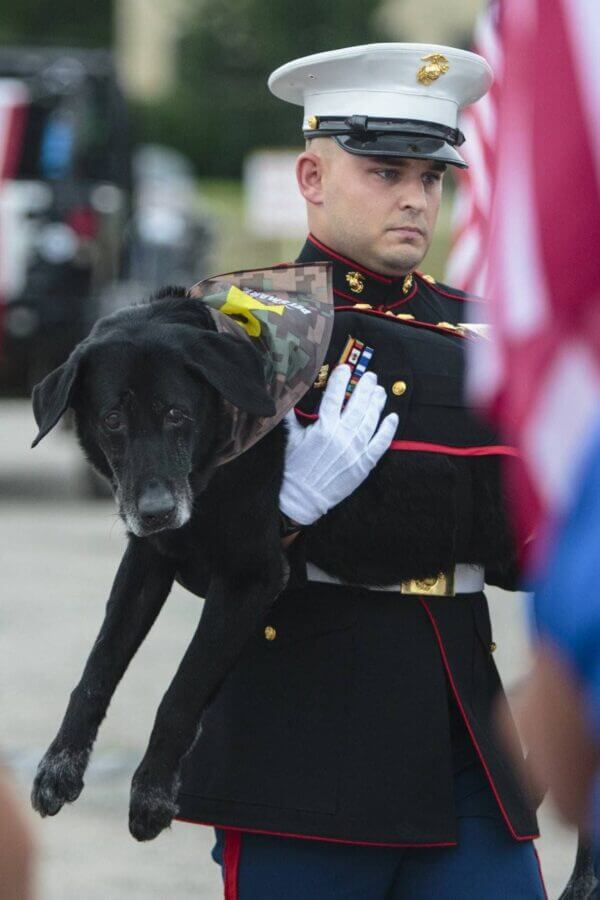 Cena was honored with a military hand salute before being humanely put to rest by his veterinarian. He was carried off in a flag-draped casket just like the fellow war heroes he once served with.
Please SHARE to pass on this story to a friend or family member.