Drools the Pit Bull and Boxer mix recently had his moment in the spotlight as dog lovers around the world fought to help him find a forever home. On his 716th day at the Conour Animal Shelter, Kacey Widetich and her colleagues with Relay for Rescue moved into the shelter with him. Day after day, they came up with ways to help him find a family. They vowed to sleep at the shelter every night until Drools was adopted.
Sure enough, on day 729, that happy ending finally came. Drools the overlooked Pit Bull mix finally has the perfect forever home that he's been waiting for!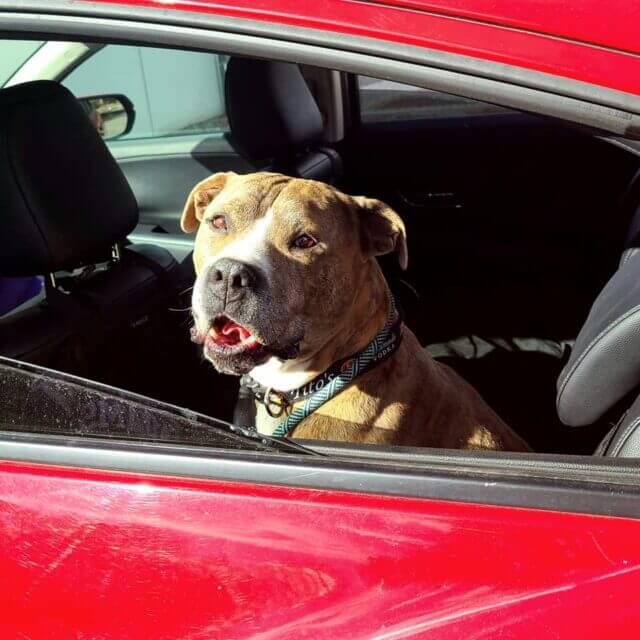 Day 729
After nearly two years at a rural Colorado shelter, Drools is finally ready for his new life. On day 727, Drools had a special meet and greet, where he finally found a family who loves him for who he is. The next day, the Relay for Rescue staff brought him to a store, where he was able to go on his own doggy shopping spree. He got to pick out all his favorite pet supplies to bring to his new home.
Finally, day 729 was life-changing for Drools. It was his adoption day! He got to be with his new dad, and of course, he was overjoyed. Even though Drools is usually a calm, relaxed dog, the staff at the shelter could clearly see his excitement. He posed for a few adorable photos with Widetich and with his new dad. Relay for Rescue even took an emotional video of the car driving away as Drools headed to his new and improved life.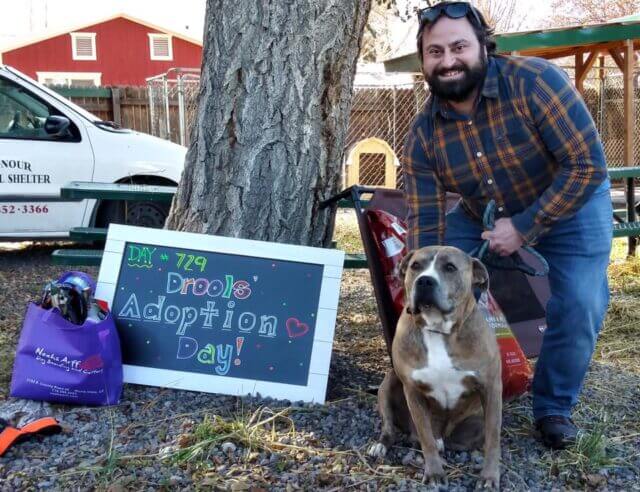 "I feel like I won the lottery," said Drools' new dad.
Congratulations, Drools!
Drools' dad drove about four hours from Boulder, Colorado to adopt Drools. Of course, he knew that this special pup was worth it. While Relay for Rescue was helping Drools get adopted, they also helped many other dogs at the shelter find homes. Drools' pal Mason was one of the many other dogs that had luck on their side. Every adoption has been a huge success for the Conour Animal Shelter, who usually doesn't get a ton of publicity due to their rural location.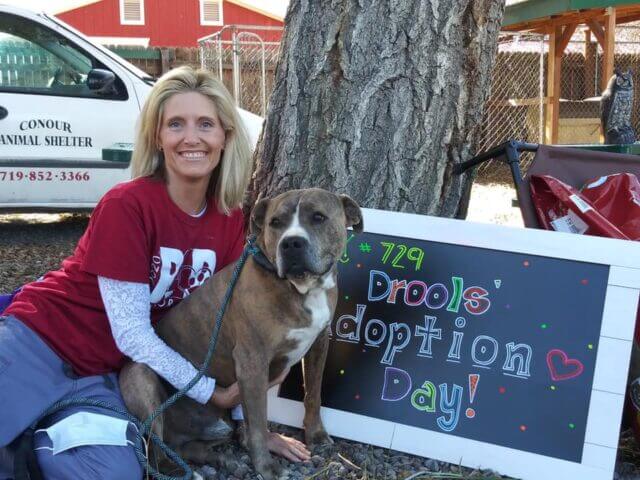 "DROOLS FOUND HIS FOREVER HOME TODAY!!!" Widetich wrote on Facebook.
While Drools' journey to adoption was much longer than it might be for other dogs, it was still well worth it. This sweet dog was surrounded by love and support during his stay, which is what every dog deserves.
Congratulations, Drools! We hope your new family will be everything you've dreamed of!
Please SHARE to pass on this story to a friend or family member.