Moose the Yellow Lab accomplished more in his life than most humans do. Not only was he one of four dedicated therapy dogs at Virginia Tech, but he also had an honorary doctorate degree in veterinary medicine. He helped many students cope with anxiety and other mental health problems. Moose was always there to support them and let them know that it's okay to ask for help.
This sweet therapy dog spent years making lives better at Virginia Tech. But his battle with prostate cancer got in the way of his job. After bravely battling cancer for 9 months, he realized it was time to say goodbye.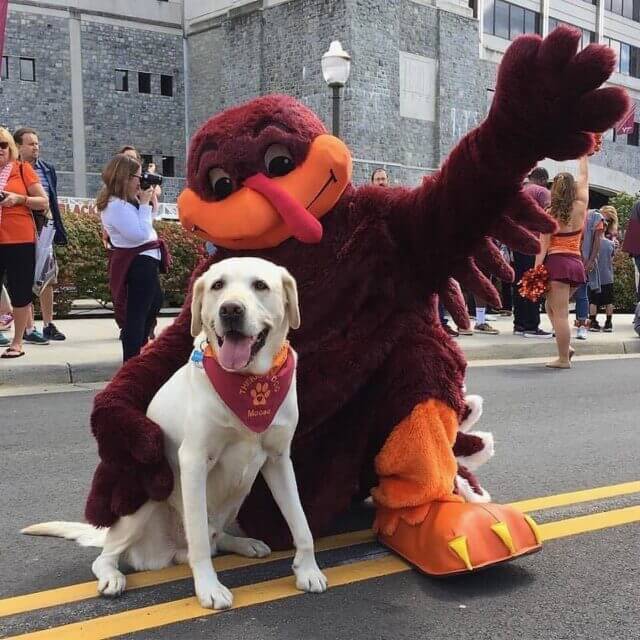 Moose's Legacy
As a newborn puppy, Moose was raised by Guiding Eyes for the Blind in New York. Even as a pup, he fell in love with campus life. A minor medical condition prevented him from becoming a guide dog, but his love for college helped him find his forever home.
Moose arrived at Virginia Tech in 2013, where he worked at the counseling center. Students quickly fell in love with him, so he fell in love with all of them back! He became a well-known face around campus and he helped change the lives of many students. That's why the staff believed he was one of the few dogs in the world deserving of an honorary doctorate degree.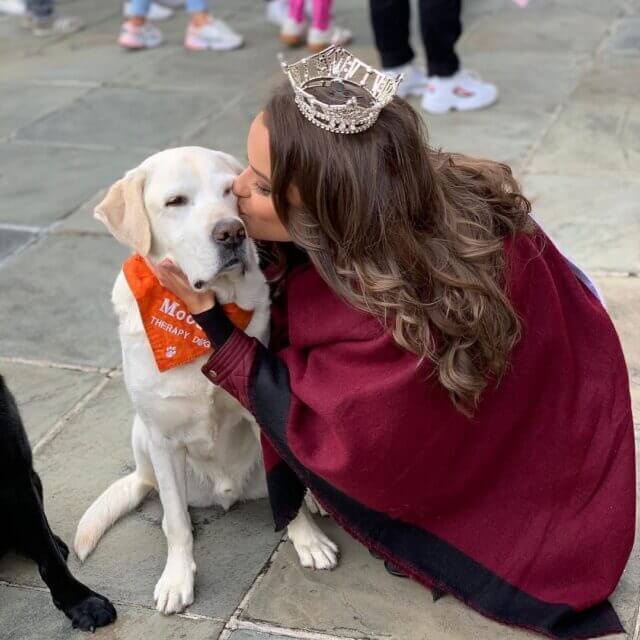 "I think his very presence was healing and he loved to serve," said Moose's handler Trent Davis. "You could tell he was happy to be there and happy to see you."
When Davis first started training Moose to help others, he knew it would be difficult, but he said it was worth it. He also referred to it as "the greatest thing that has ever happened in my career." It's clear that all 8 years of Moose's time on Earth were truly well spent.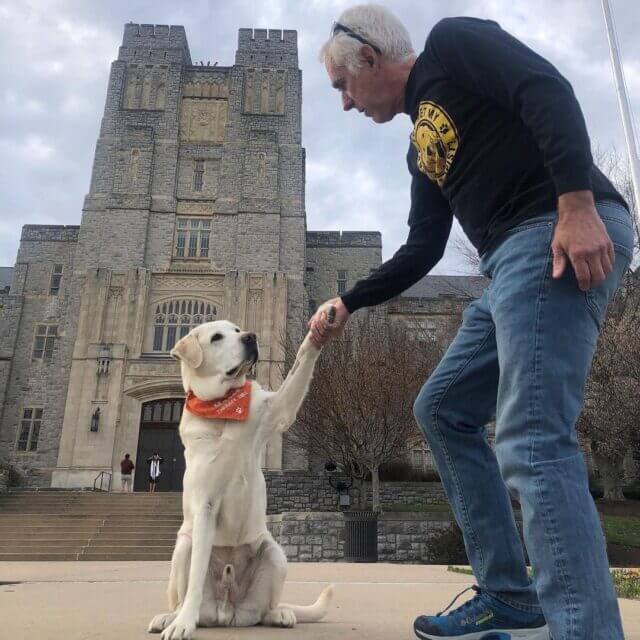 A Goodbye Full of Love
Vets first diagnosed Moose with prostate cancer toward the start of 2020. So, his loved ones set up a GoFundMe page to help pay for his medical care. He was strong and fought hard, but he sadly passed away on December 2nd, 2020. But at least he got to spend his last moments surrounded by everyone who loved him. Virginia Tech even made a heartwarming tribute to him on their therapy dogs Instagram page.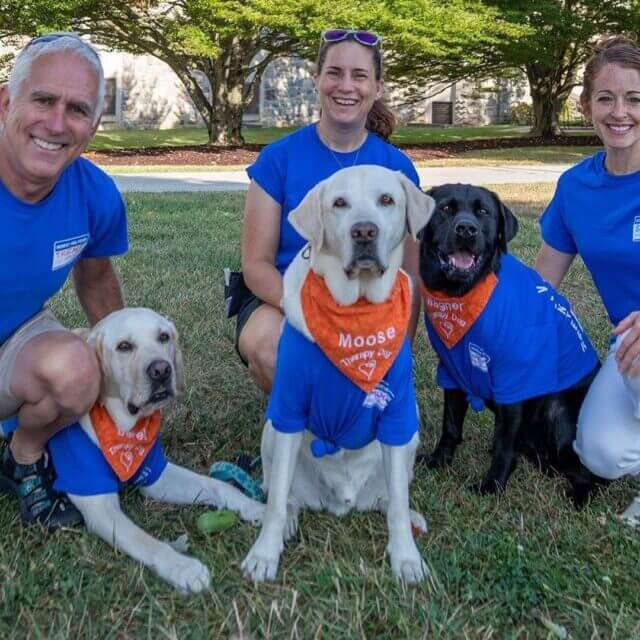 "With gratitude and sadness, we let our Hokie friends know that our beloved Therapy Dog Moose, who won our hearts, lost his battle with prostate cancer on December 2nd. Moose was peaceful and comfortable at home in the arms of his loving family and his doggie brother, Derek," his loved ones wrote on Instagram.
Moose's legacy will never be forgotten, especially by the many people whose lives he changed. But now, his story will live on through Virginia Tech's other incredible therapy dogs: Derek, Wagner, and Carson.
Rest in peace, Moose. Thank you for your hard work and dedication!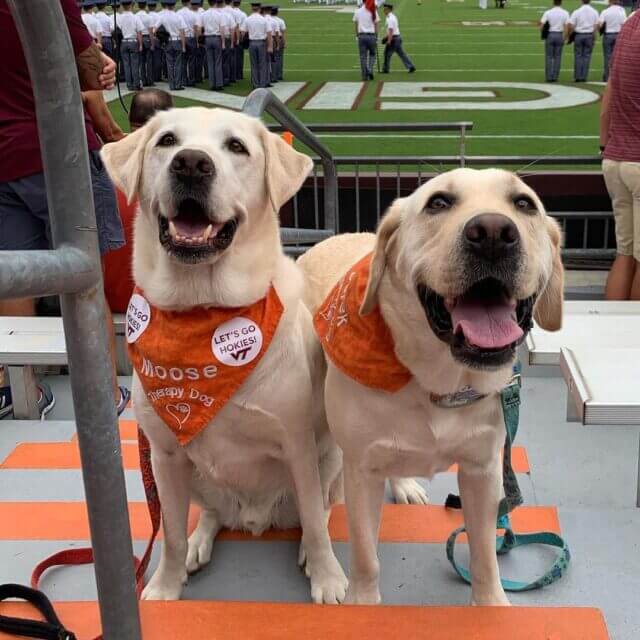 Please SHARE to pass on this story to a friend or family member.