What was meant to be a joyous annual holiday turned tragic for a dog dad in East Kilbride, Scotland. The man, who is battling cancer, lost his beloved dog Mikka last week when she was frightened to death by fireworks on the UK's Bonfire Night. The 7-year-old Whippet's heart stopped after a series of particularly loud booms.
Claire Nicholson, a friend of Mikka's dad who also runs a local lost pet Facebook group, shared the heartbreaking news with the Scottish Sun:
"I don't think folk realize what damage it can do to dogs. The poor thing had heart failure because it was so stressed out and this is something I see on the group all the time," Nicholson said. "I've got a dog walking business and customers will send me videos and photos of their dogs absolutely petrified."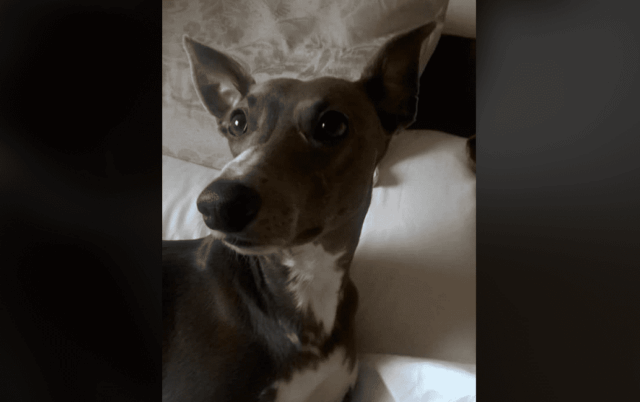 Bonfire Day is celebrated across the UK on November 5. The date marks the anniversary of the Gunpowder Plot of 1605. On this day in history, Guy Fawkes and his fellow schemers attempted to blow up King James I and London's Houses of Parliament. They failed and the UK now marks the occasion with fireworks, bonfires, sparklers, and toffee apples.
While proud revelers look forward to the festivities, it is a time of anxiety and downright terror for many pets.
"Sometimes dogs run away when fireworks go off and can end up being hit by oncoming traffic – it happens to cats too and some of them are still missing," said Nicholson. "The fireworks are so powerful now compared to 20 years ago and it's not just pets – it's sheep, wildlife and humans too who can suffer from PTSD."
The incident inspired a Change.org petition to ban fireworks that has since garnered hundreds of signatures.
"I think we should have a license to hold them for public events but silent fireworks are an option too," Nicholson said. "In some countries you're only allowed silent fireworks and in Australia you need a license to buy them."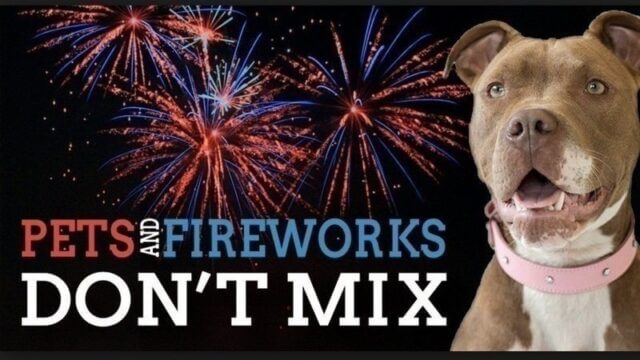 Poor Mikka isn't the only casualty of Bonfire Night 2020. A pooch named Penny from High Wycombe, England was hit by a car after fireworks caused her to bolt from her yard. Penny, a Pug/Cavalier King Charles Spaniel mix, suffered only minor injuries including a wounded leg and a broken tooth, but it was enough to inspire action from local vets and pet parents.
Vets Now, a UK chain of emergency veterinary clinics, is spearheading the campaign to stop retailers from selling fireworks for personal use. According to a poll conducted by Vets Now, 83% of 3,400 participants support the movement.
"I don't want to stop anyone's fun – but something needs to be done to restrict firework sales," Penny's owner Sandra Rolfe said. "Fireworks are so noisy now – they just seem to get louder and louder – and it's not fair on pets who have such sensitive hearing."
Fireworks are clearly a hazard for pets across the globe. In the US, more dogs and cats go missing on the Fourth of July than any other day of the year.
Would you support a ban on fireworks in your area? Tell us why or why not in the comments!