Puppies are beloved family members and living creatures. Thus, they should always be treated as such. But sadly, not all humans think this way. Many end up caring more about the money associated with a puppy rather than the actual puppy. This causes many thieves to steal puppies only to sell them for more cash.
So, when a civilian saw a man packing about 40 puppies into his truck, they knew something was wrong. They called the police and alerted them of this unusual behavior. Soon, officers rushed to rescue the innocent pups.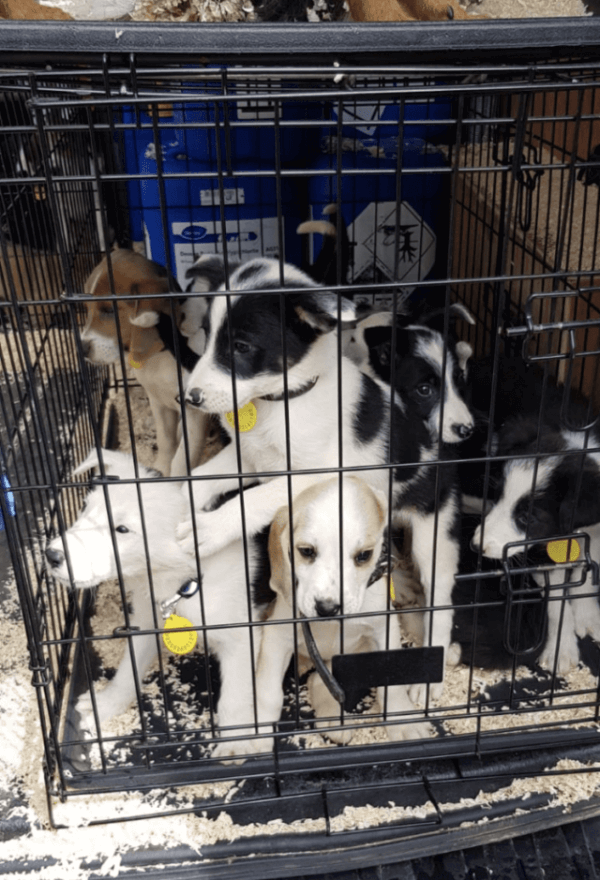 Save the Puppies
Using the tip, the police followed the suspect's vehicle down a busy road in Gloucestershire, England. They eventually caught up to him and got him to pull over. From there, they investigated his vehicle for stolen puppies.
Sure enough, the officers found two wire cages hidden in the back of the truck. Each one was stuffed with more than 10 young puppies, who were crying for help. They all pressed their faces against the cages, begging to be let out so they could be loved like a puppy should.
Most of the puppies were Beagle and Border Collie miniature breeds. Each individual puppy was likely worth thousands of dollars alone. Of course, the puppies' safety was more important than any amount of money.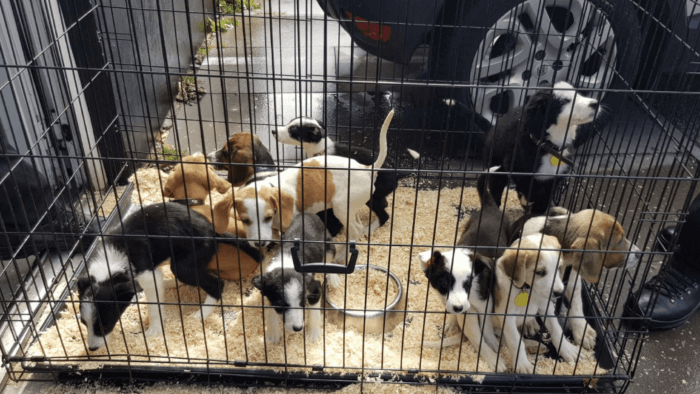 Don't Mess with Dogs
The 24-year-old man driving the vehicle was arrested for suspicion of theft. The full details of his consequences have not been made public yet. But hopefully, he will learn his lesson and never put another dog in danger.
"A 24-year-old man from Durham was arrested on suspicion of the theft of puppies and has been transported to custody in Gloucestershire where he remains at this time," said a spokesperson for the Gloucestershire Police. "Between 30 and 40 puppies were recovered from the van and have been taken to an RSPCA vet surgery for assessment."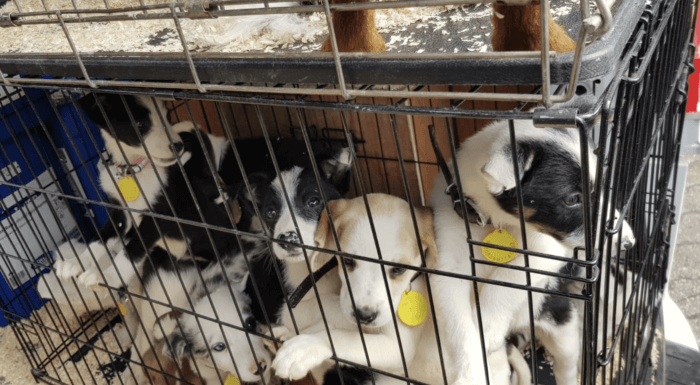 Once the puppies get all their necessary medical attention, they'll be ready to find forever homes. The shelter will be rehoming them. Hopefully, each one will soon find a family who will love them for who they are.
Investigations are still ongoing since some details are unclear. The suspected puppy thief was brought to the police station for questioning, but he was later released from police custody. Detective Constable Dave Wise shared photos of the stolen puppies, but he has yet to reveal further information on the dog-napping case. Hopefully, justice will be served for these innocent pups in the end.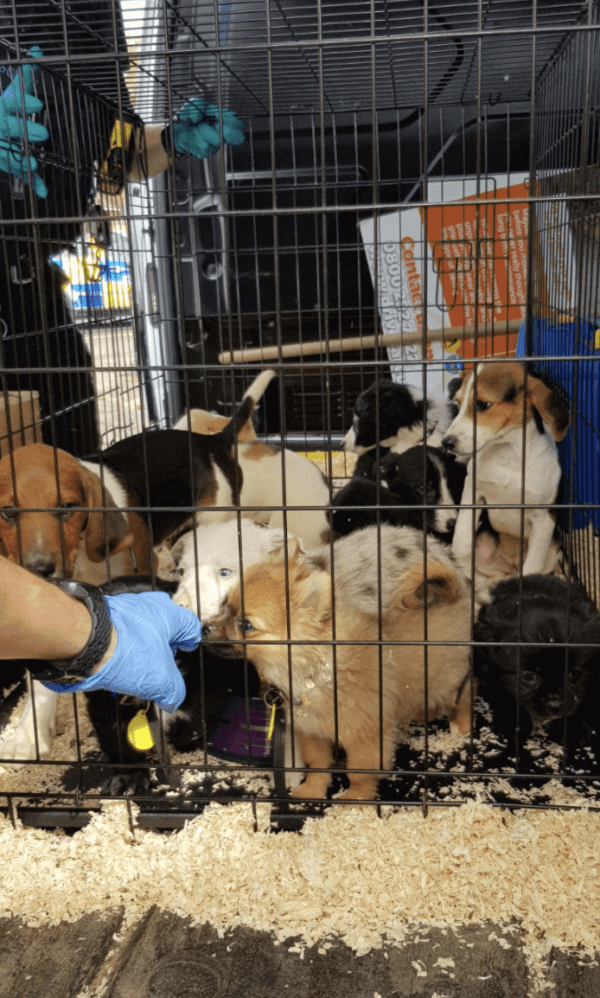 Please SHARE to pass on this story to a friend or family member.
–>Related Post: Stray dog keeps sneaking in to store to steal stuffed unicorn, so officer buys it for him