Kevin Coachman from Illinois became completely blind a few years ago after being shot multiple times during a carjacking. Adjusting to a life without sight was very difficult for him, but he kept going. Then, a few months ago, the Seeing Eye Foundation paired him with a guide dog: a beautiful German Shepherd named Lucca. Lucca made life so much better for Coachman, and before long, they were doing everything together.
However, that all came crashing down when Lucca was stolen. Coachman and Lucca had spent the day running errands together. When they got home, he let the dog outside in his fenced-in yard. Coachman went inside to grab some food and water for his pup, but when he returned, Lucca was gone! Someone had stolen a blind man's dog from him just within a few minutes.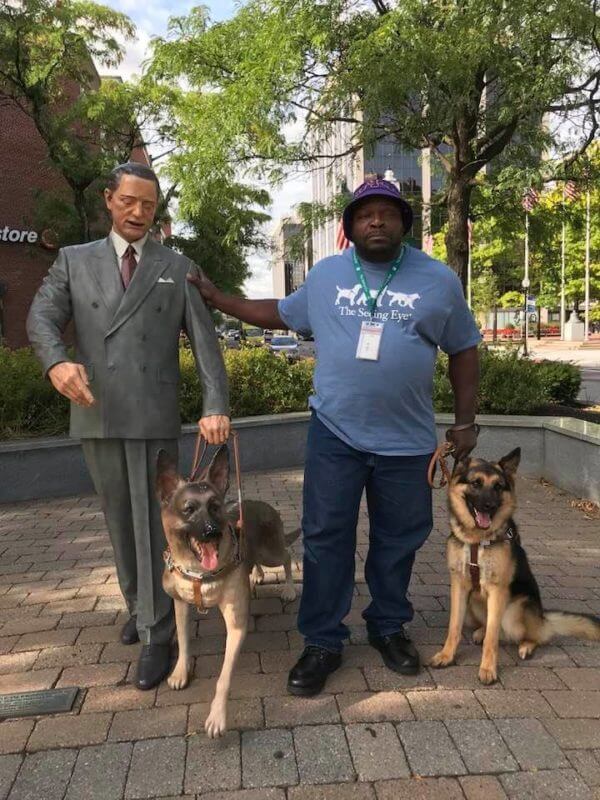 The Search for Lucca
Without Lucca, everything was suddenly more difficult for Coachman again. He was determined to bring his beloved dog home no matter the cost. News stories were shared all over to spread the word about Lucca's disappearance.
At the end of a news video, Coachman begged for the thieves to return Lucca or at least take good care of him. He explained that Lucca is a good boy who deserves the best. This video pulled at the heartstrings of many viewers. More and more people began sharing the post, hoping to bring Lucca home as quickly as possible.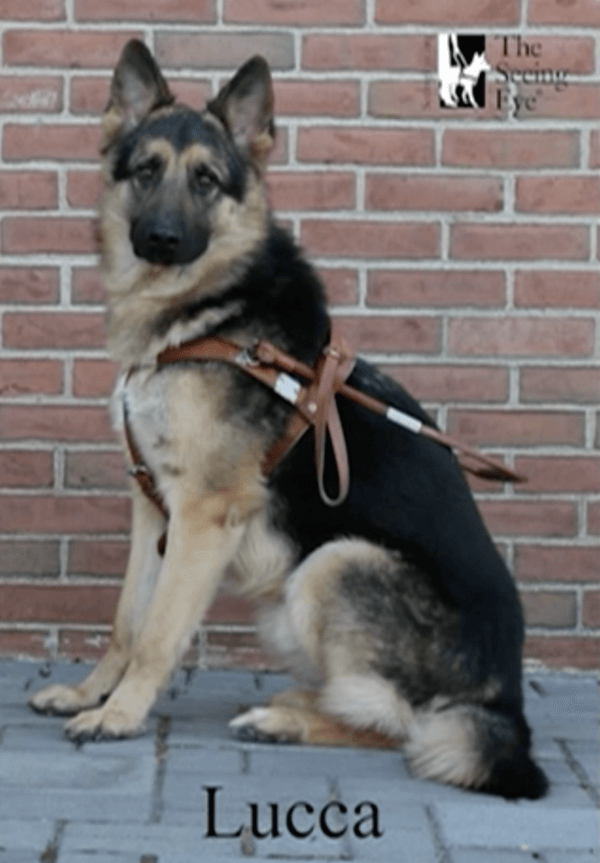 It wasn't long before Coachman received a call about his beloved dog. However, to his surprise, the call was from one of the teens that stole Lucca. His friends had taken Lucca, but he had a change of heart. So, he agreed to bring Lucca home because he knew it was the right thing to do.
As promised, the teen came right up to Coachman and returned Lucca. He felt terrible for what he and his friends had done. He knew it was wrong, so that's why he wanted to make things right again. Coachman was very appreciative of the teen's honesty.
"I'm so glad to have my guide dog back, my friend and my eyes," Coachman said.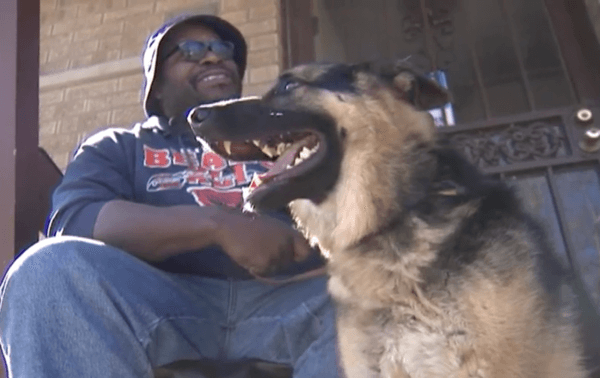 An Overwhelming Amount of Support
Everyone who had been following Lucca's story closely was overjoyed to hear of the dog's miraculous return. Many neighbors stopped by to support Coachman and bring gifts for him and Lucca. They were moved by the pair's story and they wanted to do everything they could to help.
"When I heard him say to please return his dog or at least to be good to the dog because he's a good dog, it made me cry," neighbor Gineen O'Neil said.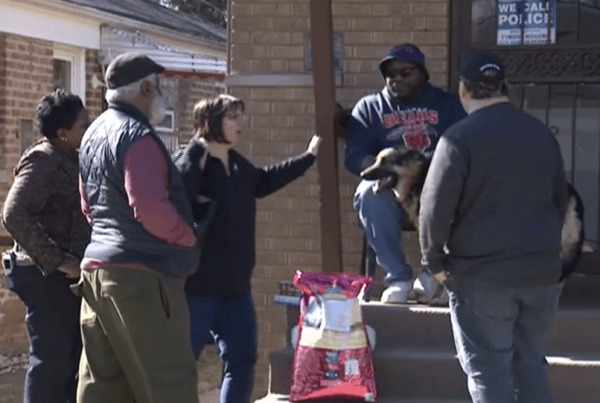 While some people might be upset after a situation like this, Coachman is nothing but grateful. He said that it helped renew his faith in the goodness of people. He strongly believes that if you do good things, right will always prevail. However, Coachman will continue to keep Lucca extra close to him from now on just to be safe.