A Tesla driver who was caught on camera dumping her 13-year-old dog in a park will not face any criminal charges.
Police caught up with the confused dog's owner after a video was released showing the dog wag its tail while his owner drove off.
The woman was caught on a neighbor's security camera on August 6 removing her dog's leash and leading him into the woods in Vancouver Park, Portland, Oregon.
Seconds later his owner can be seen running from the woods and quickly getting back into her car before driving off.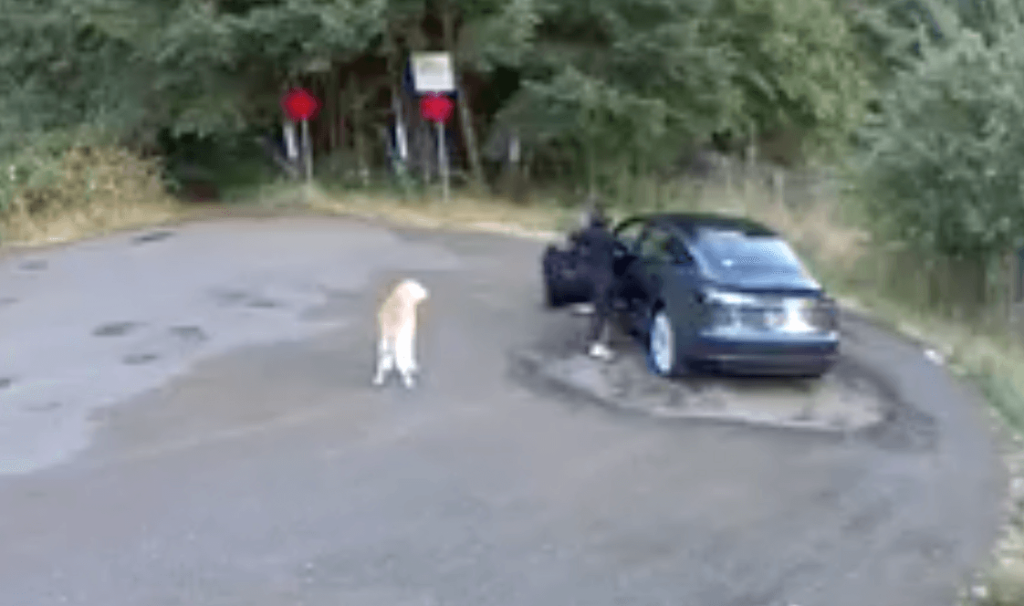 Maria Bruce, 63, was identified as the dog's owner thanks to the video going viral.
The dog owner told officers that she could no longer keep her Golden Labrador Henry and she felt like she had "run out of options," the Metro newspaper reports.
She was able to avoid criminal charges by admitting abandonment and instead will have to pay a fine, pay the cost of Henry's care and will be banned from keeping dogs for two years.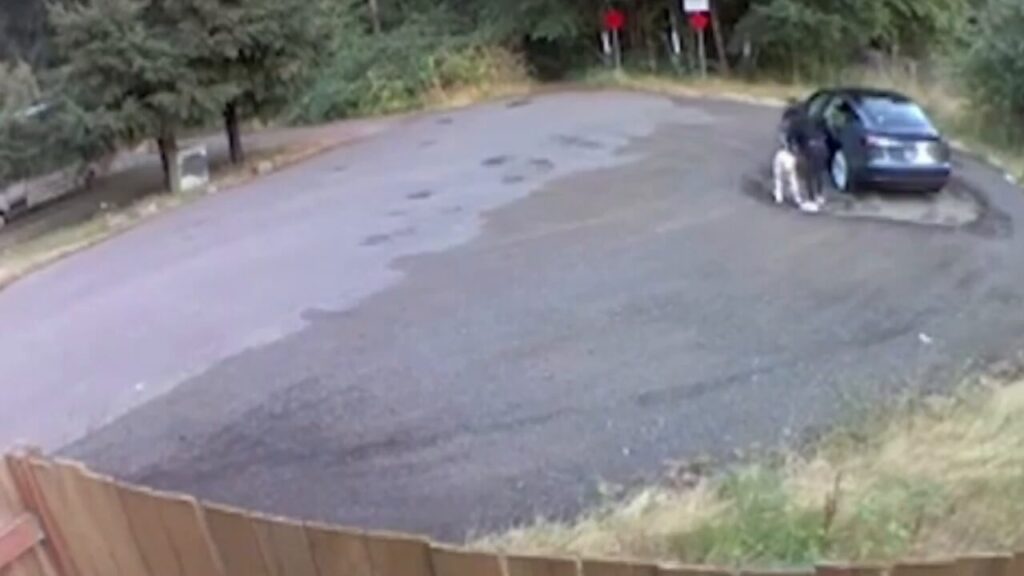 Henry broke hearts across the nation after people saw him look around in confusion at his owner driving off in her luxury car without him.
Henry was taken to the Humane Society for Southwest Washington.
'Meeting his new family'
President of the Humane Society for Southwest Washington Stacey Graham said Henry is with a foster family and has "adjusted well."
"We are heartened by so many from across the globe who have been interested in Henry's story," she said, as per Clark County Today.
"We thank everyone for caring about Henry and believe that he will soon be meeting his new family."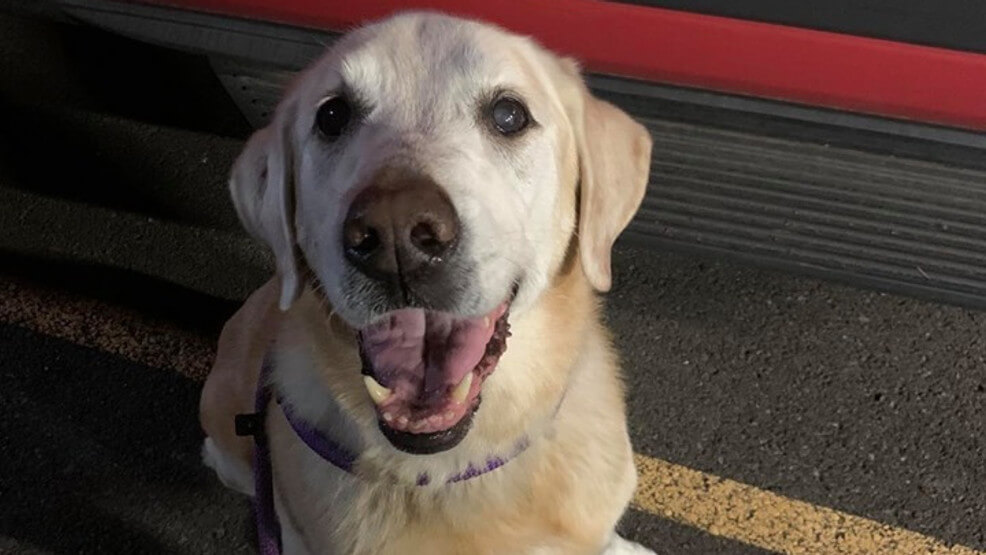 It's heartbreaking watching this video and I'm glad Henry will soon go to the loving home he deserves.
Please SHARE to pass on this story to a friend or family member.