Puppies are meant to be welcomed with love and affection.
They deserve the utmost attention and care because they are so tender and tiny.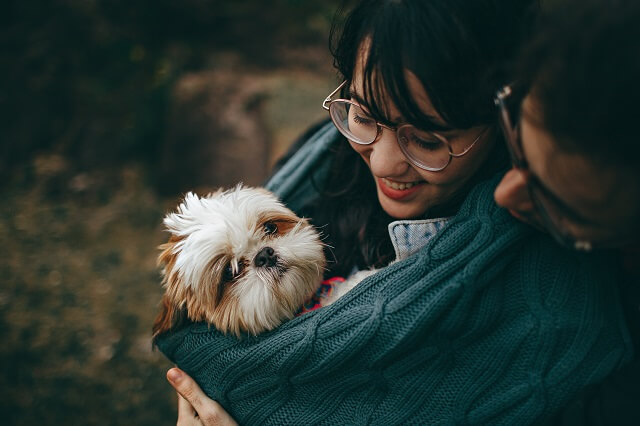 Unfortunately, this was not the case for this pitiful puppy.
Workers from Dog Rescue Coolronan heard a crying pup, so they jumped on the scene only to be surprised by what they saw.
They found a helpless 5-week-old puppy.
The poor little dog was obviously abandoned by his owner, who placed him inside a bag and deserted him in the bushes.
Who would've thought that someone could commit such a heartless act?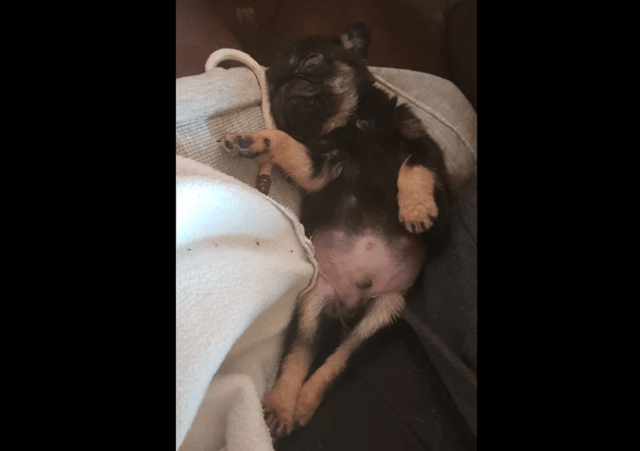 The worst part was that the pup was covered in worms.
His previous owner clearly left him there to die. The tiny pooch was starving, suffocating, and crying aloud for his mother.
Thankfully, the little cutie was found by the right people!
The workers from the animal shelter acted with the highest sense of urgency and didn't waste a single second.
They immediately rushed the puppy, whose name is Bobby, to the vet.
His survival was yet to be determined because they found out he also had weak back legs. He had grown weak because of the absence of his mother's help to raise him.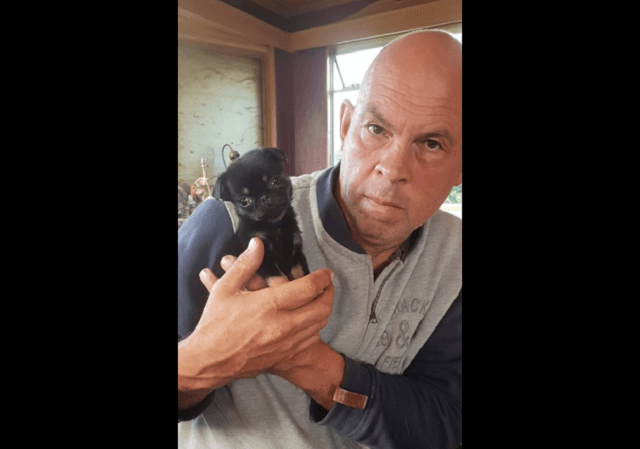 The administrator of Dog Rescue Coolronan, Chris Kelly, was left stunned and heartbroken at seeing the pup's situation.
He stepped in and personally took the responsibility of Bobby's care over to make sure he had a fighting chance at survival and recovering from his critical condition.
Bobby didn't give up and is now getting better!
Within just a week, Bobby had already shown so much progress.
His appetite was back to normal and he no longer looked skinny. The shelter also said that they should have called him Dyson because he wants to eat everything he sees.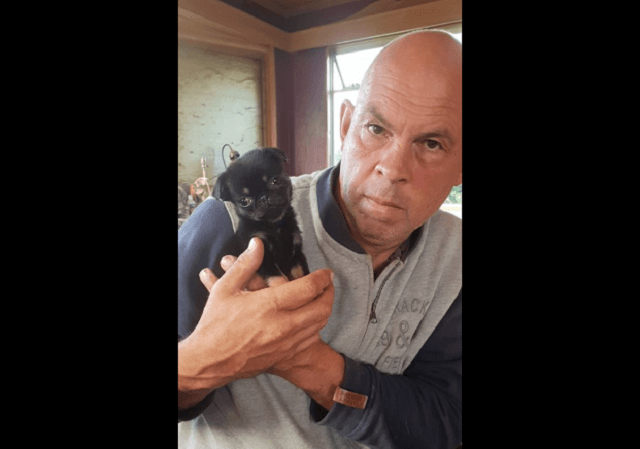 He turned out to be a sweet little cuddler and he's friendly towards everyone he meets.
Now, all Bobby needed was to continue being healthy. Of course, that would only be possible once he found foster parents and a new home he could call his.
Bobby's story became known and the adoption applications came pouring in!
As soon as Bobby's unfortunate story came out, hundreds of adoption applications were received by the shelter.
It was no surprise because he is such an adorable puppy and he is also charming in all angles. A lot of people have shown interest and hoped to have the mini pooch added to their families.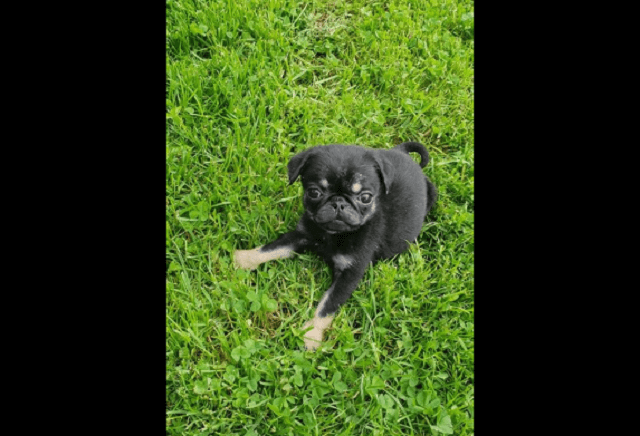 According to their Facebook post, they actually received a whopping 500 adoption inquiries, though they also mentioned that someone had already offered Bobby a new home.
Everyone was left wondering who Bobby's new foster parents would be.
Then the announcement came that blew everyone away.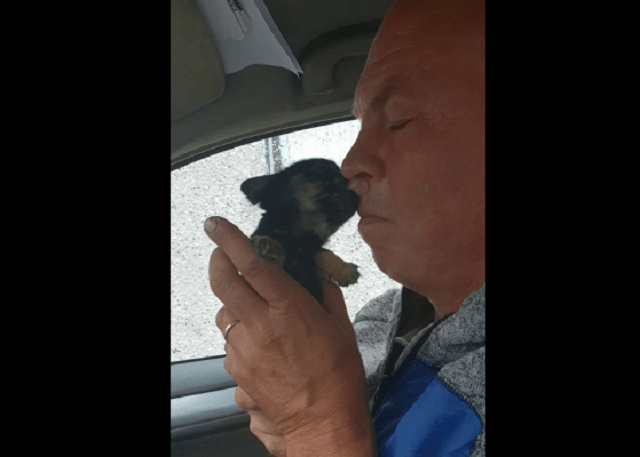 Chris finally decided to keep Bobby himself.
They seem to have built a special bond with each other and now they're inseparable. He fell in love with Bobby's charm and realized that he just can't let him go.
"Anyway the big news is that Chris has decided he's keeping him," they wrote on a Facebook post. "The bond between them is so sweet and I kind of knew in my heart after a few days that he wouldn't be going anywhere."
We all hope Bobby's story will raise public awareness about animal cruelty. No pet or animal deserves such heartless treatment.
Please SHARE this with your friends and family.