Carrie, a foster dog mom, recently posted the following missive on Instagram about breeders abandoning dogs after being entrusted with the care of Parker, an abandoned Doodle found in the South Carolina woods by Halfway There Rescue.
The pup evaded rescuers for several days, appearing too frightened to trust humans. But Carrie is working on that, slowly re-acclimating Parker, who now plays and enjoys the comforts of the other dogs in her home.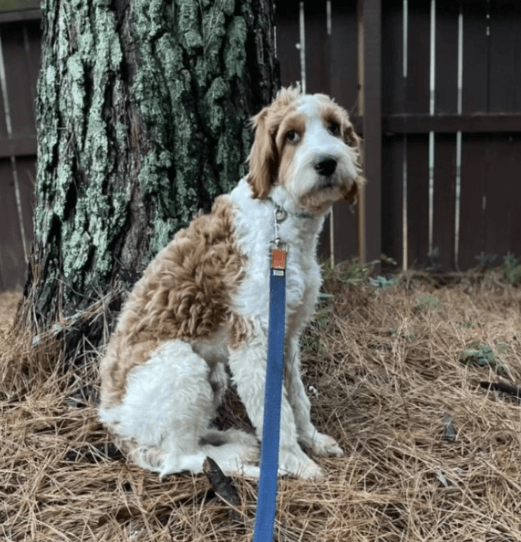 "At first, he was terrified of everything. Gradually he's warmed up to the other dogs. I have a rescue husky-pit mix, Malala, who is a saint and often helps crack scared dogs out of their shell. They now play nonstop in the backyard and around the house."
As Parker became more comfortable with his foster family, his true self emerged.
"He's a goofy, friendly, carefree dog when he's outside with the other dogs. He plays chase and wrestles, and digs a lot in the dirt."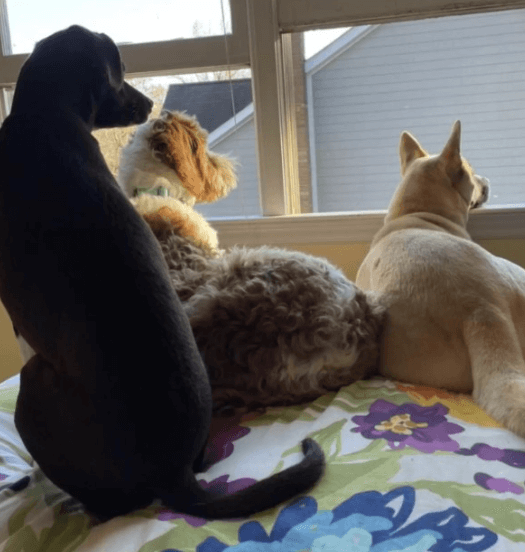 At the time of this post, Carrie was still looking for a permanent home for the Doodle. "He needs someone very patient who understands this is a long-term project to gain his trust."