Avni, a tiny helpless monkey, had sadly lost her troop when she was electrocuted. Her injury slowed her down and she was left behind. When a rescue group found her, they didn't think she'd make it. Between her injury and high levels of stress, her outlook was bleak.
But thankfully she quickly made friends with the resident cat named Billo, who stayed by Anvi's side.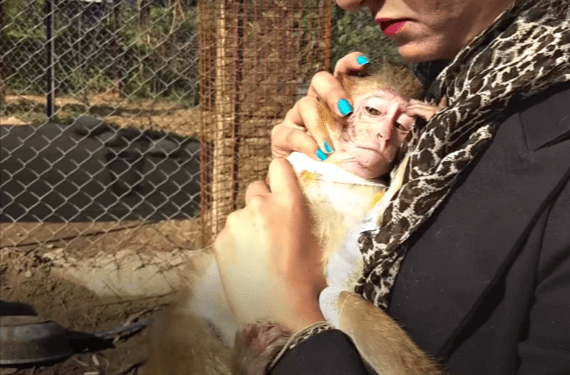 Billo came to visit Avni every day. He stayed with her and tended to the sweet little monkey. Billo's warmth and faith in Avni helped her heal. Within a month, she made quite the turnaround! But then things changed. Billo wanted little to do with Avni once her playful side emerged. It was just too much for the docile cat.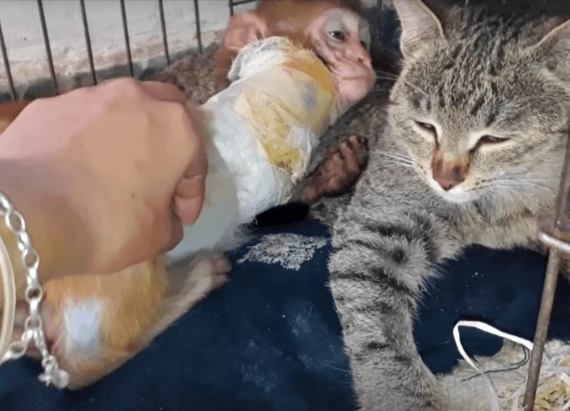 When Billo got annoyed, he would push Avni away. She took the hint and decided to introduce herself to the dogs. The pups loved playing with Avni. SCORE! Soon, Avni met her favorite dog named Munnu. But Avni didn't just play with Munnu, she adopted him as her new mama.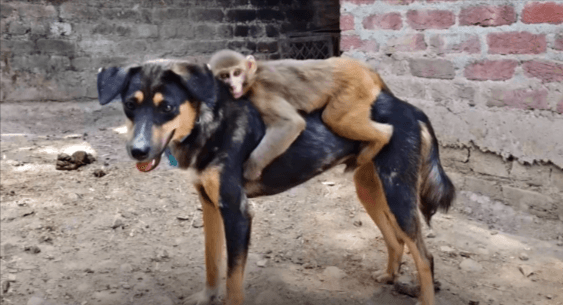 Avni loved to ride on his back because that's where she felt safe. One of the rescuers explains in the video that Avni likely didn't want to get left behind like she was by her troop so she stayed as close as she could to Munnu. Monkeys are, after all, family-oriented. Witness the extra cuteness for yourself in the video below! We are so grateful Avni and Munnu are thriving… together!
Please 'SHARE' to pass on this story to a friend or family member