The icy winter weather can create some dangerous situations for dogs. This season we've seen many stories of dogs getting stuck on ice or falling through into freezing water.
But thankfully, there are people willing to go out of their way to save these animals — even if it means braving the freezing water themselves.
That was the case for one Russian woman, who saved her pet Husky who was trapped beneath ice.
The woman, 65-year-old Galina Voskovykh from the Voronezh Oblast region of western Russia, was walking with friends by the river when she heard the "plaintive howl of a dog," according to the Daily Mail and originally reported by a local Russian outlet.
She found a Husky dog, trapped in the freezing water — and immediately jumped into action to save its life.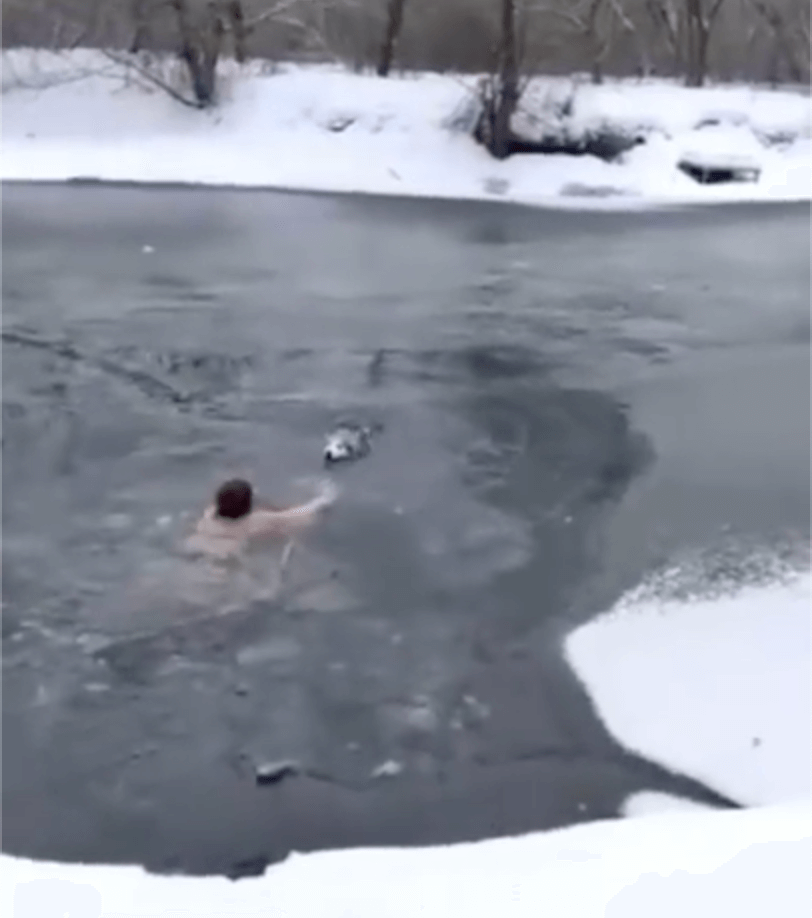 "Without thinking twice, I undressed and jumped into the water," Galina recalled.
The dog was unable to get back to shore due to the ice, so Galina cleared a path so she could get through: "I helped her, broke the ice with my body," she says.
While it was no doubt very cold swimming through the icy river with barely any clothes on, it was worth it to save the dog's life.
Galina was able to free the Husky from the ice, and the two warmed up back on the shore.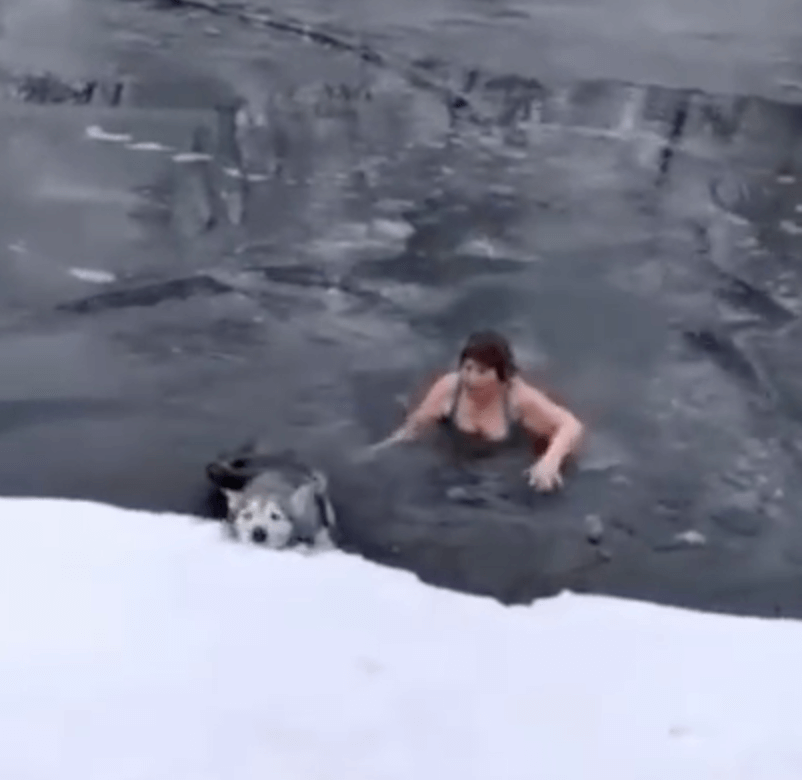 The rescued dog then ran off with another man, apparently her owner.
According to Daily Mail, Galina made the rescue with only a few minor scrapes and bruises. While some have reportedly questioned her decision to jump into the water (some people have attempted to save dogs like this, only to have their own life endangered) but she is a strong swimmer and has no regrets about her decision.
"I don't consider myself a hero," she said. "I think anyone would do the same."
Watch the video below:
Thank you to this woman for braving the freezing cold to save this Husky's life!
Share this amazing news!