While delivering mail on Scenic Highway in Gadsden, Alabama, Brittany Dunn saw a skinny brown dog with a plastic jug on its head. Dunn pulled over to try and help him, but he resisted her.
With the jug covering his whole head, this dog would not be able to eat or drink, let alone walk confidently on his own. Even more concerning, there was no way to tell how long he'd been stuck like this.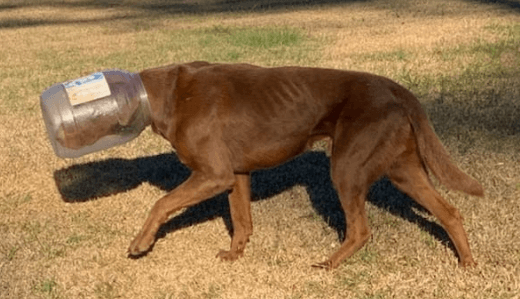 A Search Party Grows
From strays to escaped pets, many dogs evade rescue because they flee when chased by strangers. Even though he needed help removing the jug from his head, this dog was wary of anyone who tried to approach.
Dunn and another man couldn't catch him. She told The Gadsden Times:
"The dog wouldn't come to either of us."
Since she was unsuccessful in apprehending the frightened dog, Dunn posted a photo of him to social media, asking for help. Jolene Fagin of Fagin's Haven Rescue saw the post and shared it on her own social channels.
Eventually, the search party numbers increased. Soon 35 people were out looking for the "bucket head" dog around the 3000 block of Scenic Highway.
A Tackle Saves A Life
With a bigger group of rescuers out looking for the dog, they were able to spot him within a few days and even ended up chasing him around the street. In the end, mail carrier Ashley Smith was the one who got her hands on the dog, and she had to tackle him in order to free him.
RELATED POST : Stray Fought So Hard That She Fainted Against The Steps Of A Convenience Store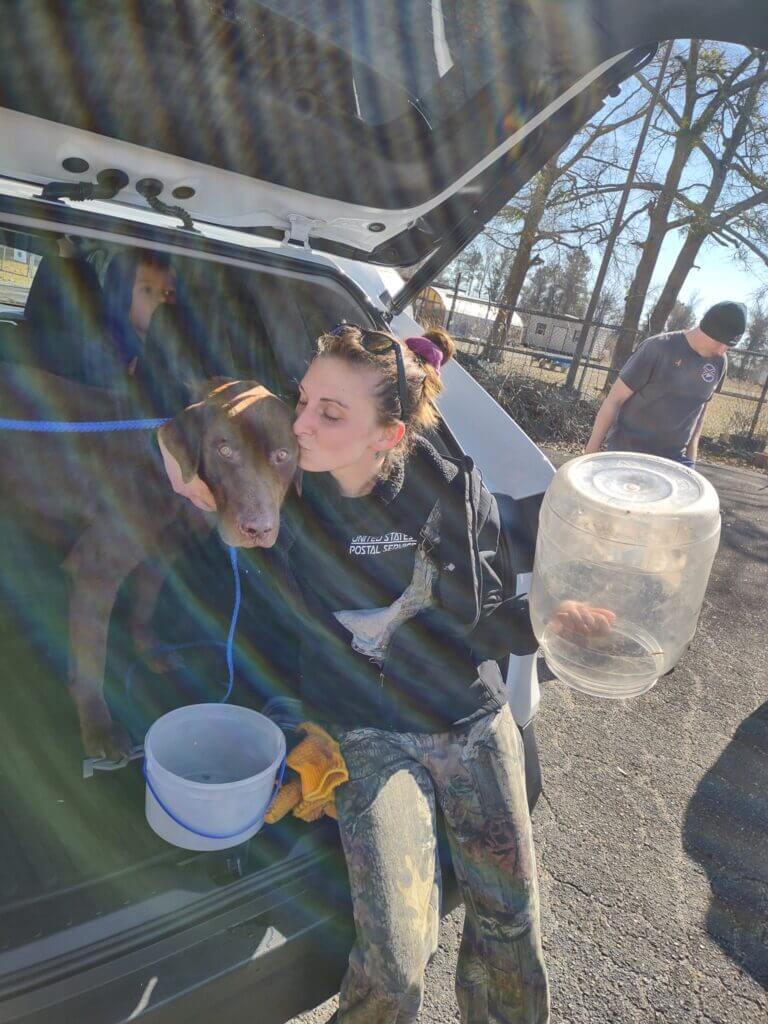 Though tired and hungry, "Bucket Head" was okay. The group of rescuers fed him right away. The poor thing scarfed down the food.
"This little boy has traveled a lot in the last few days," Fagin said, adding 'I was bawling my eyes out' when they rescued him."
Chris Moulds, one of the search party members, will now be working on finding the dog a home. If no one claims him or adopts him, he will go to a rescue group.
Many Hands Make Rescue Possible
It's easy to give up on trying to help a dog that resists rescue. Fortunately, these dog lovers knew better and wouldn't rest until the dog in danger was saved.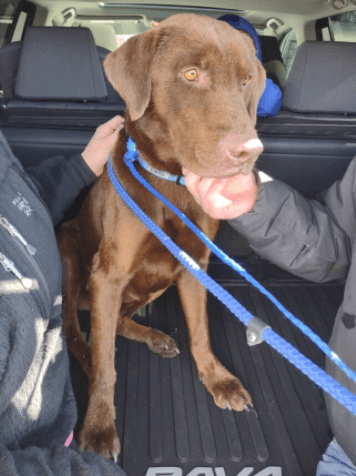 After rescuing the dog, members of the search party expressed gratitude for one another and their shared passion for helping animals. In a Facebook post thanking the community for helping out, Fagin wrote:
"We want to thank everyone from the bottom of our hearts that was there to help find and rescue this sweet boy. Ashley Smith you are a rock star today!"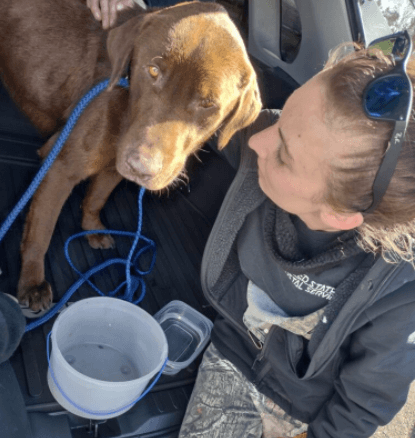 In a follow-up comment, Smith passed the thanks on to Dunn:
"Thank God [Dunn] was paying attention and saw this baby or we wouldn't even be able to help him!"
This was a true team effort from a group of kind, dedicated people. >>… RELATED POST: Mama Dog Cradling Puppy On Street Is Overjoyed To See Her Rescuers