Many people believe that having dogs around babies can be a very dangerous idea. However, one couple shared a video of their dog's reaction to their newborn baby, and it is melting hearts everywhere!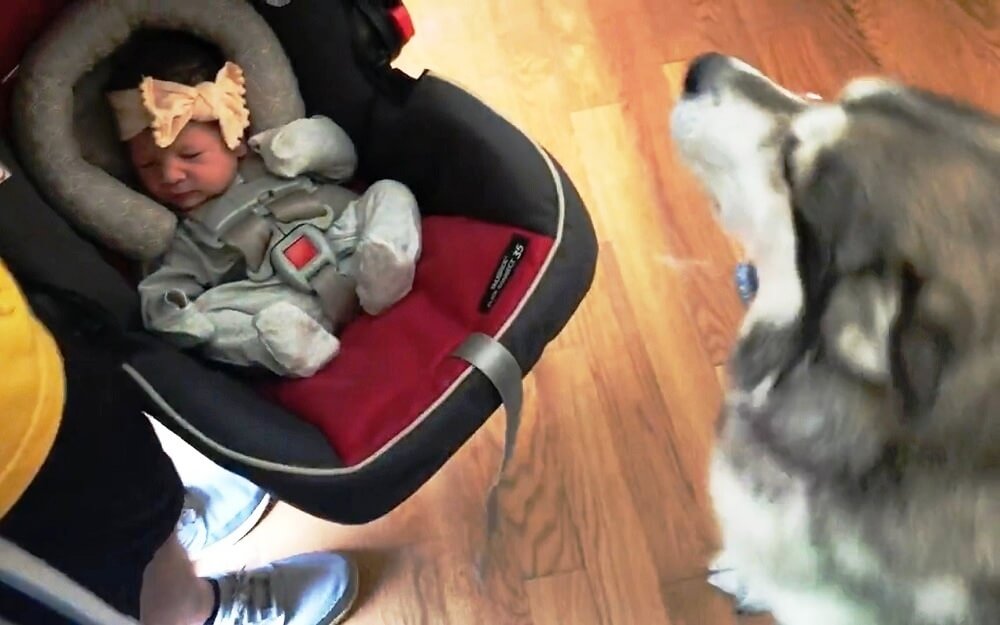 The Alaskan Malamute, named Dude, knew something was up when his parents went "missing" for days. But when they finally returned home, they weren't alone. Dude is surprised to see a little human nonchalantly sleeping in a baby carrier beside Mom!
The parents introduce Dude to his newborn sister, Savannah. The dog's eyes sparkle in joy at the sight of the baby, and he immediately plunges his mouth into the baby carrier to gently kiss his little sister!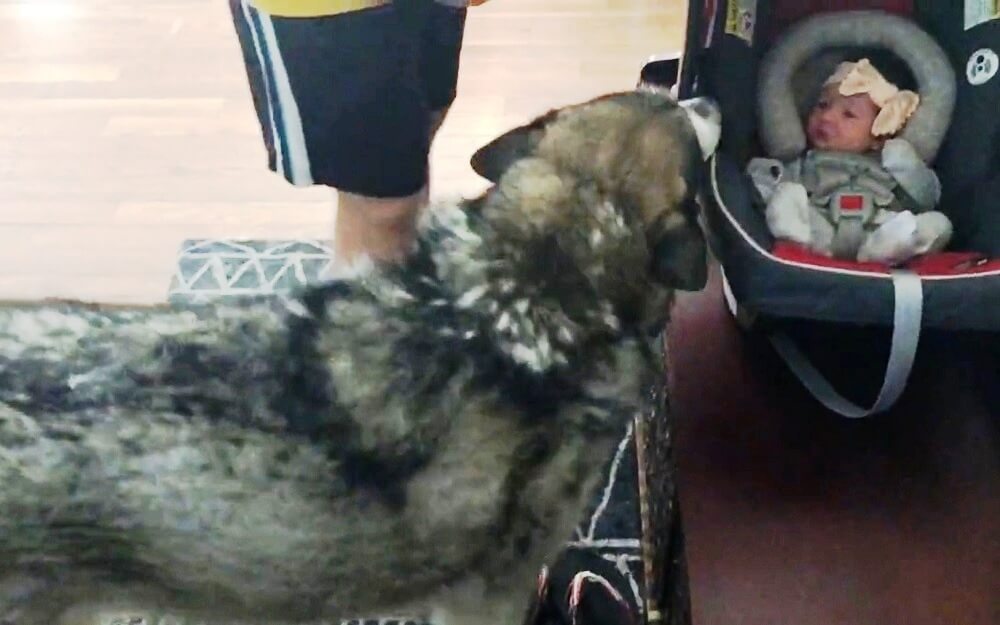 To seal his happiness, Dude adorably tilts his head back and lets out a celebratory howl. The furry big boy is completely besotted with Savannah as he keeps staring at her with his huge puppy eyes!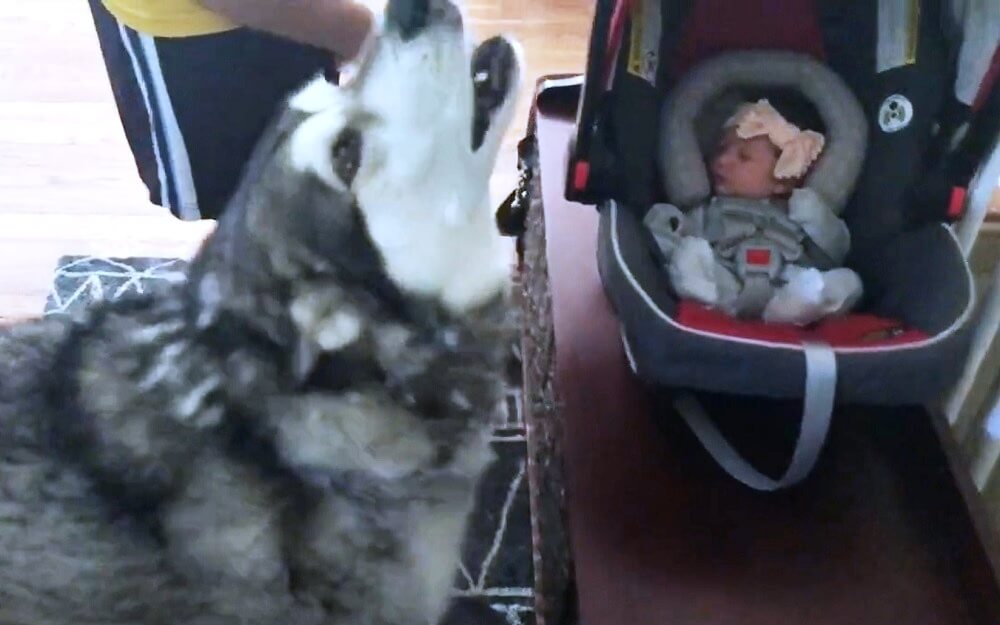 The parents never expected to witness such a passionate reaction from Dude! From the looks of it, Savannah is going to have a great time growing up with her protective big brother. We can't wait to see Dude and Savannah's blossoming friendship!
Click the video below to watch Dude's heartwarming first encounter with baby Savannah!
Please 'SHARE' to pass on this story to a friend or family member