When a woman noticed a terrified Pit Bull sitting motionlessly on a park bench in Santa Maria, she instantly knew something was off. But as she approached the lone dog, her blood boiled to find that the dog was completely blind and helplessly strapped to the bench for days. The poor creature had no idea she had been abandoned as she anxiously waited for her owner's return.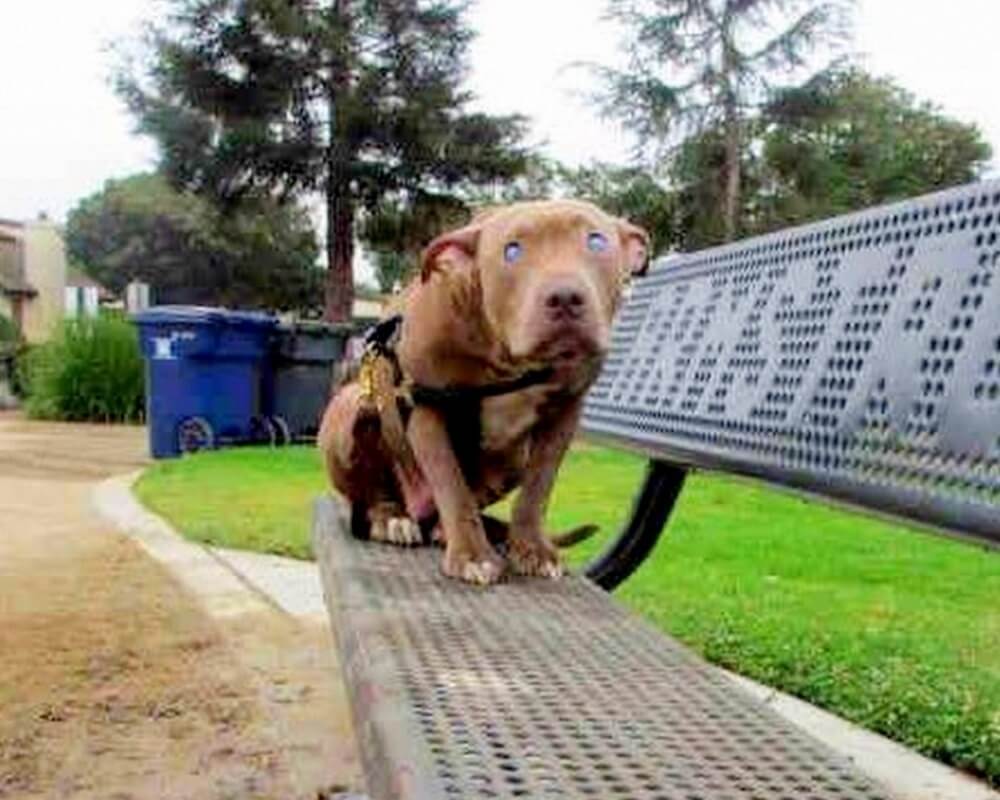 The Santa Maria Animal Shelter took the dog in and named her Poly. Soon, a vet visit revealed further disturbing facts about the dog's past. Apparently, Poly's owner had exploited her for puppies all her life. It was speculated that the 3-year-old pooch was tossed away shortly after giving birth to her most recent litter.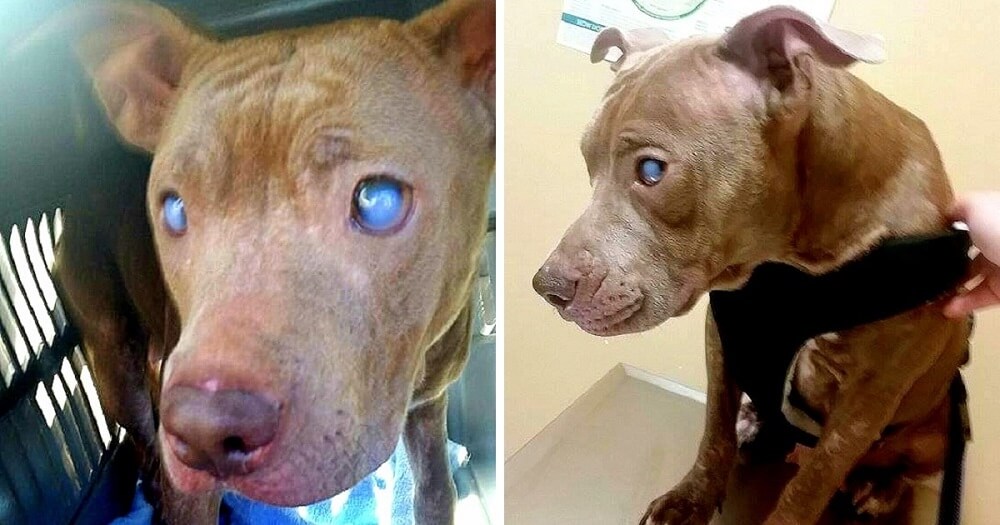 Even after her rescue, luck was just not on Poly's side. Poly had congestive heart failure and her heart could give out in just 2 months. Even with proper care and monitoring, her longevity could be stretched to 2 years tops, but not more.
As the shelter knew time was running out, they transferred Poly under the care of "Foreverhome Pet Rescue". Poly was placed in a wonderful foster home where her new parents made sure she lived her life to the fullest. After finding herself in a nurturing environment for the first time, Poly blossomed into the happiest dog!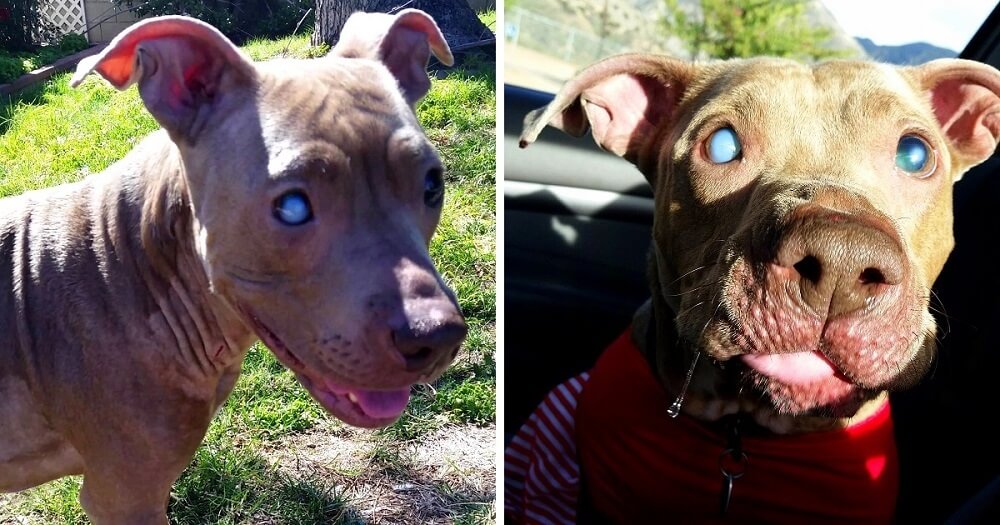 Poly spent each day of her remaining life ticking off every item from her bucket list. She peacefully passed away in the arms of her parents, knowing that she was a loved and cherished girl. Poly's touching story has left us misty-eyed. She was truly a gentle, kind and forgiving soul. Rest in peace, sweetheart.
Click the video below to watch Poly making the most out of life despite her tragic circumstances.
Please 'SHARE' to pass on this story to a friend or family member