Two girls fell in love with a dog named Rosie when they saw her online, but the dog was in a kill shelter in Georgia, which was too far off to adopt her.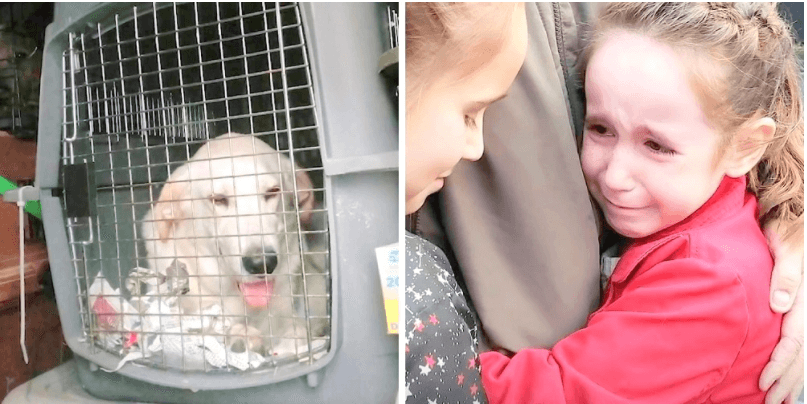 But the girls were so fascinated by Rosie that they would check up on her adoption status every day. One day, the girls' hearts sank when they saw that Rosie would be put down if she doesn't get an adoption commitment soon. The girls cried their eyes out, as they didn't know how to help Rosie.
Unbeknownst to the girls, their parents were very aware of their girls' misery. They decided to approach the shelter and talk about a way to transport Rosie to their city. A new solution: they were going to adopt her and surprise the girls!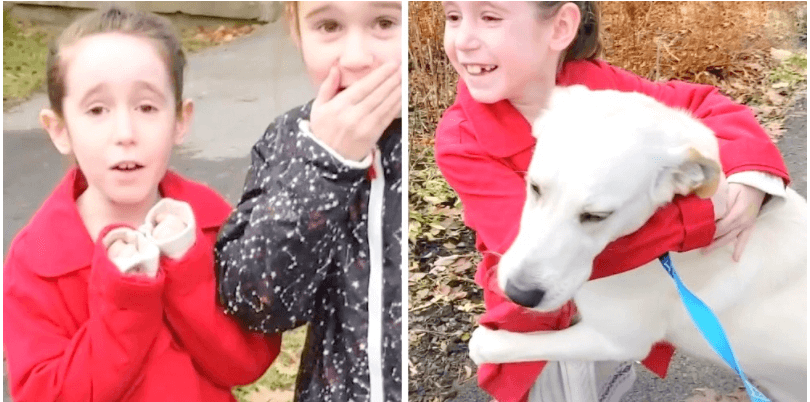 In this video, we see the girls' mother surprise them on the streets with Rosie in her arms. It's a wild mixture of emotions as the girls can't believe what they're seeing and slowly realize their parents' sweet gesture!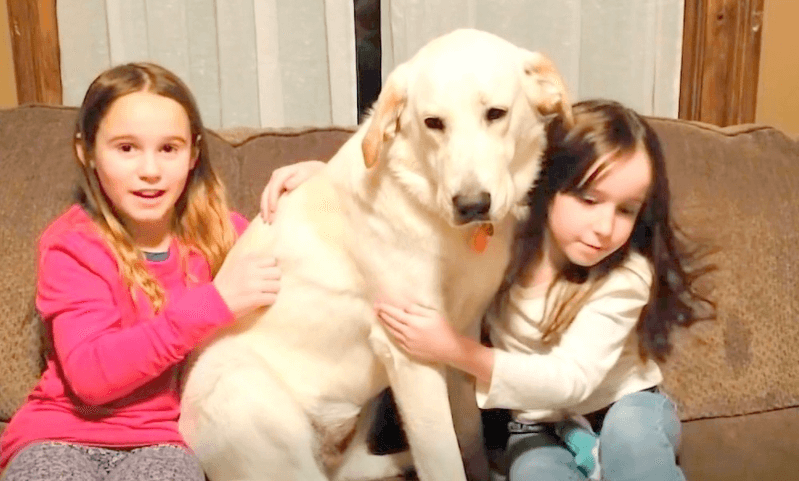 Rosie along with the two girls share tears of joy. Rosie knows she's thankfully lucky to be part of an inseparable trio with these two lovely girls. Together they did what nobody else could do – save her.
Watch this heartwarming video below: Be sure to pass it onto a friend or family member!