Back in 2015, Nick Pizio and his wife split, and sadly, she took their dog Lucy with her. So, when he lost contact with his ex-wife, Pizio also lost contact with Lucy and that broke his heart. He and his new partner, Shannon McCann, weren't planning on adopting another dog just yet, but Pizio came across a Facebook post that changed everything. He saw an advertisement from Planned Pethood Inc. with a photo of a dog that looked just like Lucy!
After seeing Lucy's picture, Pizio knew he had to see if it was really her. She was at an adoption event nearby, so he quickly traveled there to meet her. When he and McCann arrived at the event, they were nervous that Lucy had already been adopted.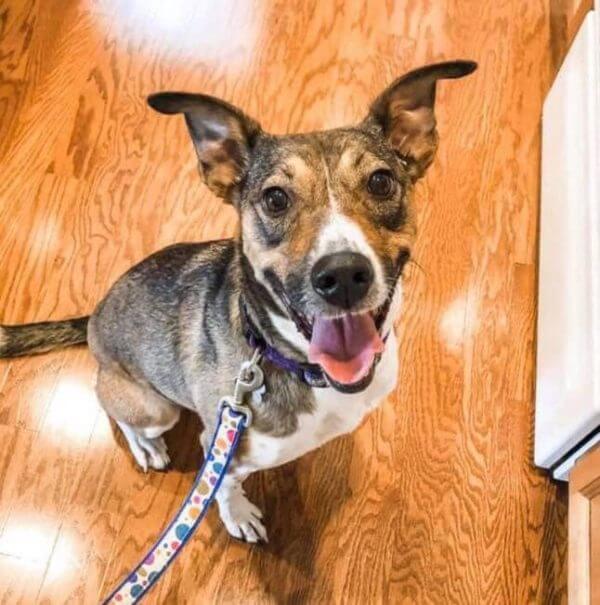 "We were both really anxious because we didn't know if she was still at the event," said McCann. "I could sense Nick's anxiety as he frantically scanned the store for the adoption event."
Finally, the couple found where the event was taking place. They came across a group of dogs in the back corner, and one particular dog stood out to them. Sure enough, there was Lucy! Pizio had no doubt that she really was the dog that he had lost all those years ago.
Lucy's Reunion
As soon as Lucy saw Pizio, she recognized him right away. She sprung to her feet and began wagging her tail like crazy. When she was let out of her enclosure, she jumped all over him with her tail continuously wagging.
Pizio and McCann already had a Husky named Kuma at home, so they didn't know if they were ready for a second dog. However, Pizio knew that he couldn't lose Lucy again, so he filled out the adoption paperwork. He wanted to finally give her the loving home she deserved.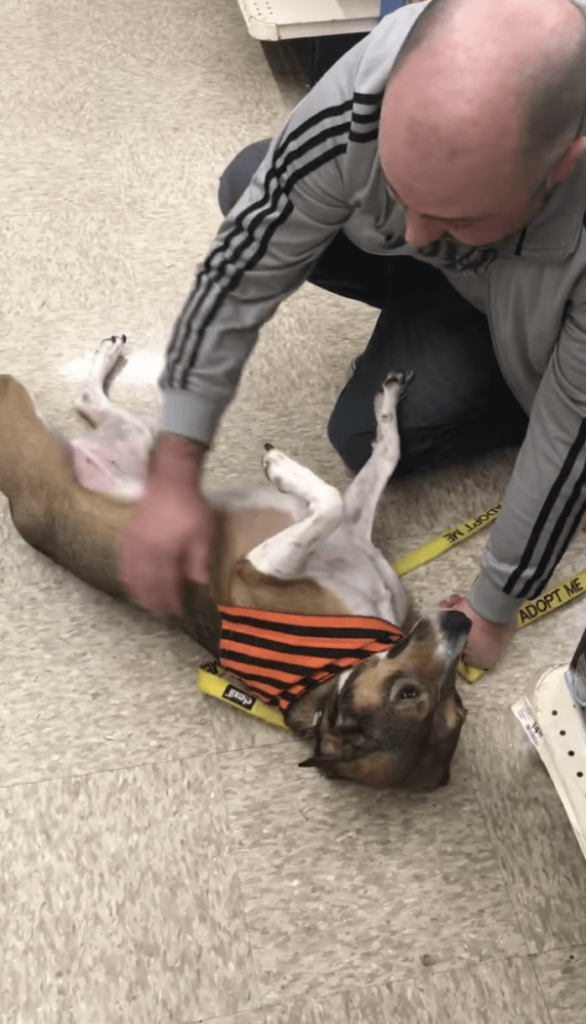 When the staff members heard about Lucy's incredible story, they were touched, and they were certain that she was about to go home with the perfect family.
Lucy settled into her new home right away. She quickly bonded with Kuma, and after only a week, she settled into a routine. Not only is she happy to be back with Pizio, but she loves her new mom too. She continuously gives McCann kisses and plenty of love.
Pizio is so grateful that he saw Lucy on the Facebook post. Just because he didn't think he needed another dog didn't mean that he wasn't ready to open his heart to another rescue. Their reunion was beautiful and the whole family is glad that Lucy has joined their pack.