Lex the two-year-old dog is deaf. He doesn't let that hold him back from running around and playing with his dog sibling, but it means his family is extra protective of him. So, Lex wears a GPS collar to help him if he gets lost.
That collar ended up saving Lex's life. When the pup escaped his home in Illinois, he wandered into busy streets, unable to hear the cars. His family couldn't go around calling his name either. Yet, by looking at the location on the pup's collar, they were able to bring him home safely in no time.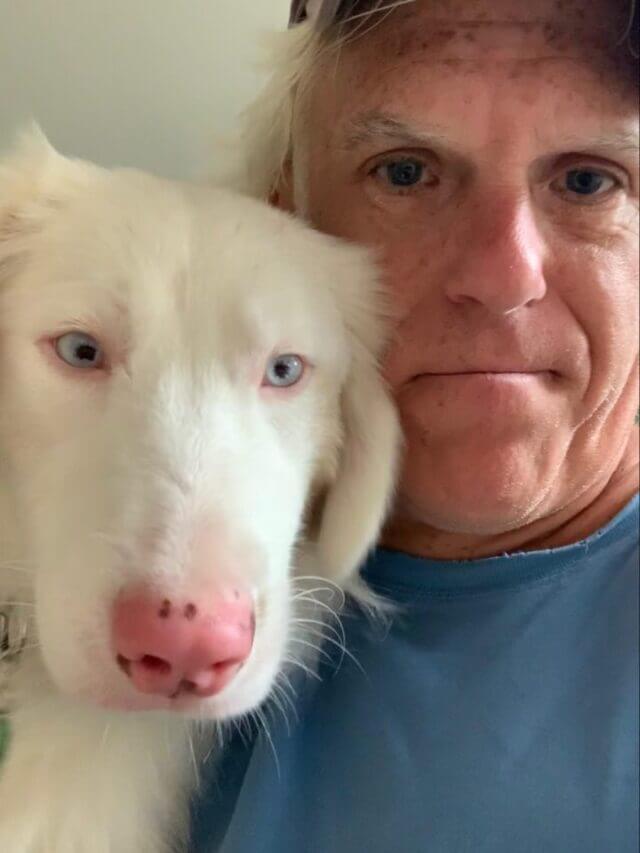 A Runaway Scare
Jon Rollins, Lex's human, is also deaf. The family adopted the pup from Speak St. Louis, a rescue specializing in saving deaf and blind dogs. Lex and Rollins share a special connection, so Rollins knew he had to take extra precautions to keep the pup safe.
The rescue recommended a GPS collar, especially for a deaf dog. They emphasized that a microchip and identification tag are still necessary, but a GPS collar adds another level of protection. That protection soon paid off for Lex.
Rollins let Lex out into the fenced-in yard one day. He stepped away for a few minutes, but then he got an alert from the GPS collar saying that Lex had left the property.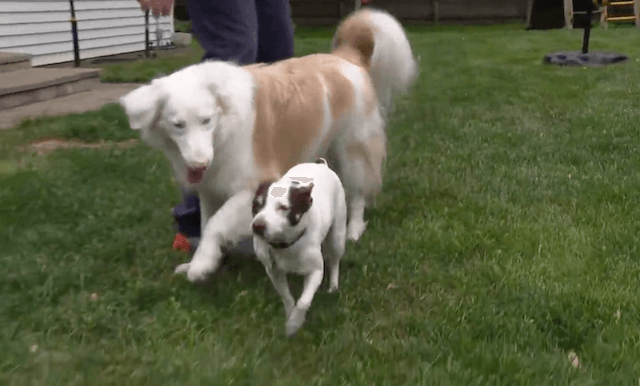 At first, Rollins panicked. He worried that the pup would cross the busy intersection nearby. But then, when he checked the app for the GPS collar, it told him exactly where the pup was. Lex was only a block away.
Special Collar Saves the Day
Thanks to the information from the GPS collar, Rollins was able to jump into action and go to Lex's location. Sure enough, Lex was there, and a family was petting him. He was safe
"I went over there and I saw a family petting something and I thought it might be Lex. So I drove to that family and they said 'is that your dog?' And I said 'yes, yes,'" Rollins said.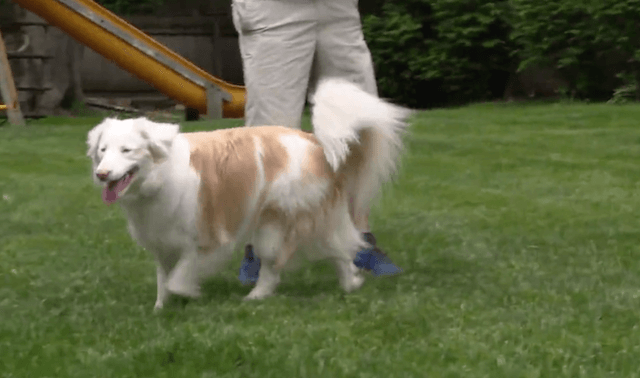 Rollins was grateful that he could bring Lex home so quickly, thanks to the special collar. Now, Lex is back at home, acting as if nothing happened. He's been happily running around in the yard with his canine brother, but under his family's supervision this time.
"If we didn't have the tracker, I don't know if we would have ever found him," said Rollins' son, Eli, "or if we found him, it would've taken a very long time."
You never know when your dog might go missing. So, it's always a good idea to be prepared in case something goes wrong. The more methods you have to bring a lost dog home, the sooner they'll find their way back to you.