Jami Lassell and her friend arrived at an abandoned house in Pennsylvania to clean out an attic. Little did they know, that moment would save a life. The attic had a foul smell of urine and feces. Then, they spotted a Pit Bull trapped up there who was nothing but skin and bones.
It's unclear how long the dog was stranded in the attic, but somehow she survived with no food or water. Despite the harsh situation, she was incredibly loving and didn't want to leave Lassell's side. From that moment on, Lassell knew she had to do everything she could to save the dog.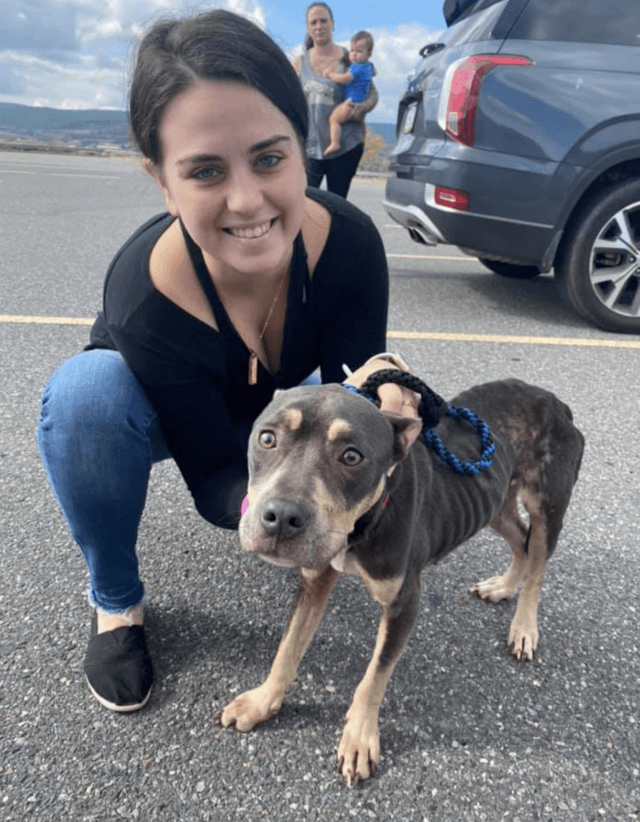 Clinging on to Life
It's a miracle that Lassell found the dog when she did. If she hadn't, the poor canine might not have survived. Lassell has since named the dog Remi, and the pup has been staying with her. After an initial vet visit, Lassell learned that Remi had a lot more health problems from past abuse and neglect.
"Her back leg is broken. It healed on its own, so her kneecap is not connected, and a bone grew behind it," Lassell said. "She does have a broken nail, too, and they are removing that. We have to take her to get that removed. She has a broken tooth that I have to take her to a doggy dentist to get removed."
Lassell suspects that some of Remi's injuries came from trying to escape. It looked like she had been scratching and biting at the walls of the attic to find a way out. No one knows who did this to Remi, but it's hard to believe that anyone would purposely put an innocent dog through that.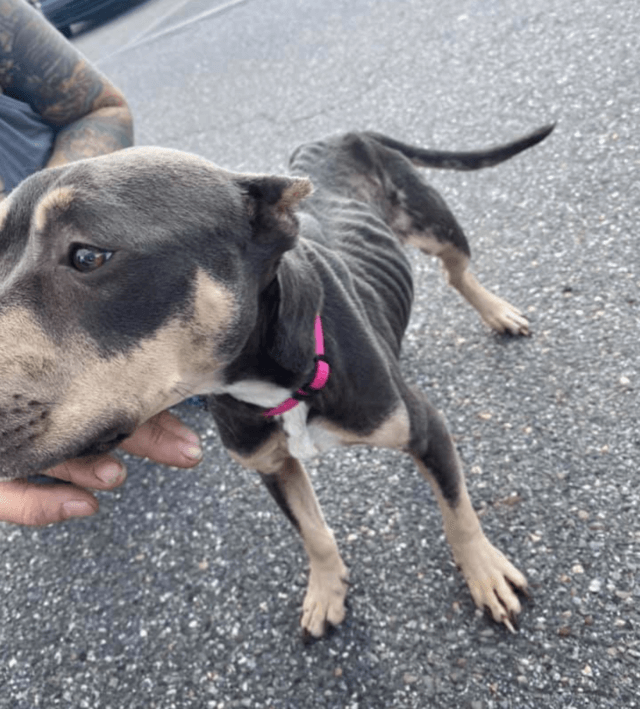 Remi Refuses to Give Up
Remi has a long road to recovery ahead of her, but Lassell is doing everything she can to make it a smooth transition. She gave her a comfortable dog bed to rest in, and she's pacing her food and water to avoid expanding her stomach too quickly. Vets suspect that Remi is between one and two years old.
Lassell plans to keep Remi even after her medical care is handled. The two have formed a close bond, and they can't imagine life without each other. Every day, Remi experiences little accomplishments, such as going down the stairs on her own or sitting still for a bath.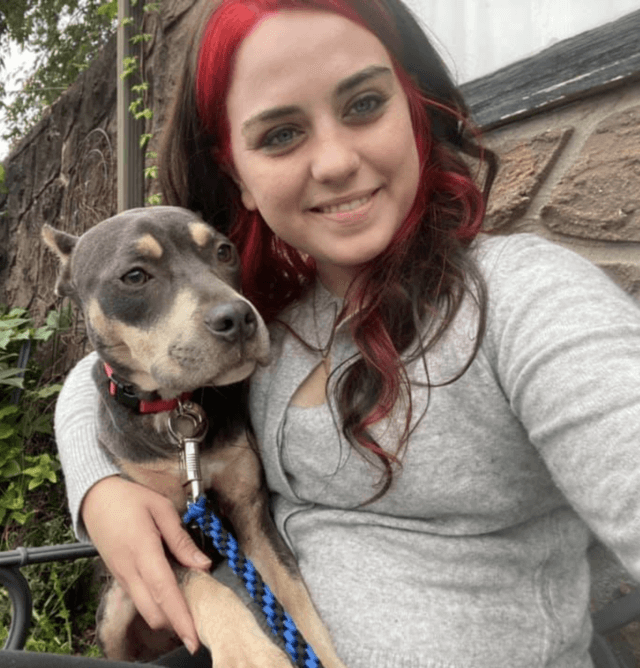 "Rescued this little babe a week ago & she looks great a week later. [A] little bit of love and food goes a long way," Lassell wrote on Facebook next to photos of her and Remi.
To help cover medical expenses, Lassell started a GoFundMe for Remi. Thanks to many kind animal lovers, they have already surpassed their goal of $5,000! Remi will be feeling better in no time.