Dogs and cats are often thought of as enemies. The media pits these two common companions against each other, but that's not always the reality. In fact, dogs and cats can actually become best friends in many situations!
When Lisa Olsen-Plummer adopted Bo the Beagle puppy, she wasn't sure how he'd act around her two cats, Jasper and Juniper. However, she was soon surprised to find that Bo and Jasper had a special bond that would soon inspire the internet.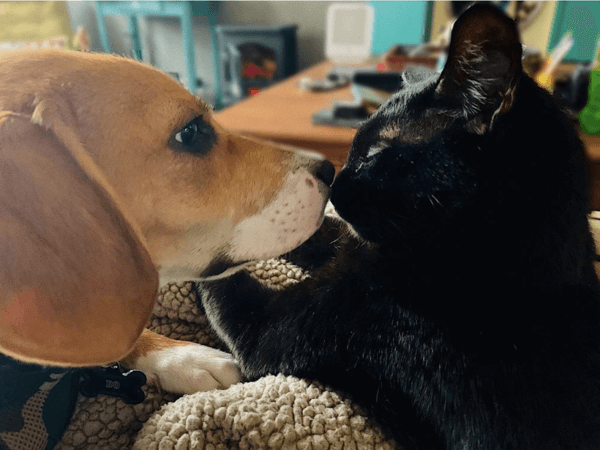 Introducing Bo to Jasper
Bo was very young, but also very timid when he first arrived at his new home. He wasn't sure what to make of his new surroundings. However, Jasper and Juniper were even more skeptical about their new sibling.
It took some time for the cats to get used to Bo. Olsen-Plummer assumed they would just live peacefully together, but she never expected that one of the cats would grow attached to the puppy. Especially not Jasper, who was the more skeptical of the two cats.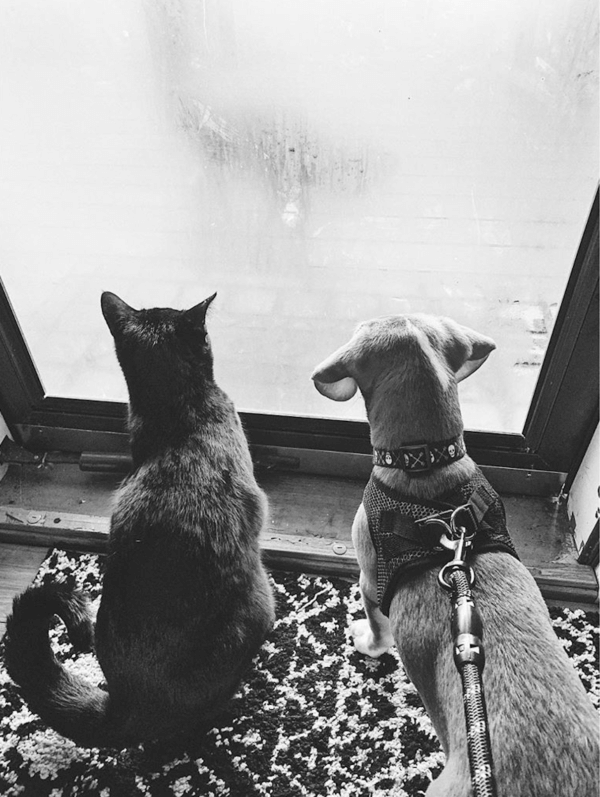 At first, Jasper just watched Bo from a distance. He kept an eye on him as if he was contemplating whether or not the little dog could be trusted. Then, one day, he suddenly realized that Bo was a good dog. So, he came up and put his paw around Bo, as if to give him a hug. Since that moment, the two have been inseparable. However, Juniper still prefers to keep her distance.
Their Viral Video
Olsen-Plummer knew that Bo and Jasper's friendship was special after she recorded a heartwarming video of them. In the video, Jasper is sitting on the back of the couch, looking out the window. Bo sees him and jumps up beside him.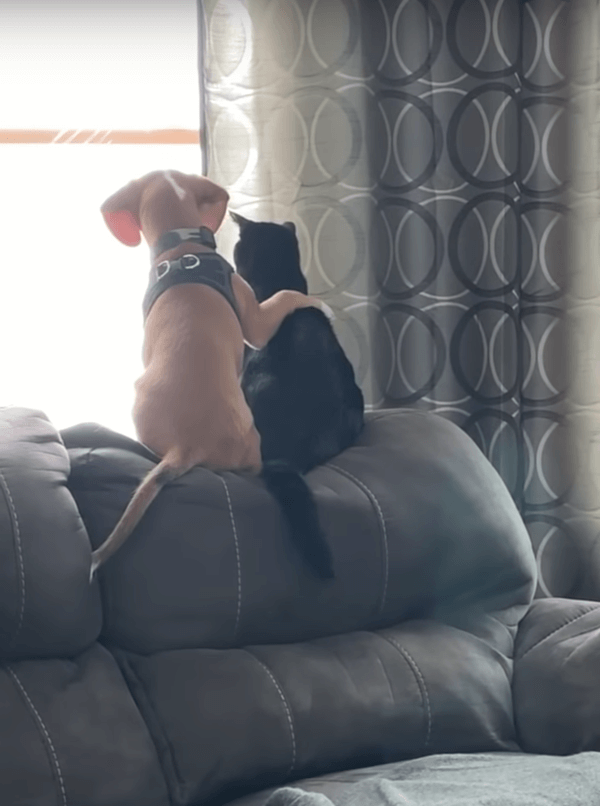 Bo lands right next to Jasper, and he puts his paw around him right away. He likely remembered Jasper "hugging" him when he was younger, so he wanted to return the favor. Then, the two of them sit like that for the rest of the video, peacefully birdwatching together.
"They were enjoying the sunny day watching the birds," said Olsen-Plummer. "I was super excited to catch this beautiful bonding moment of two animals showing love for one another."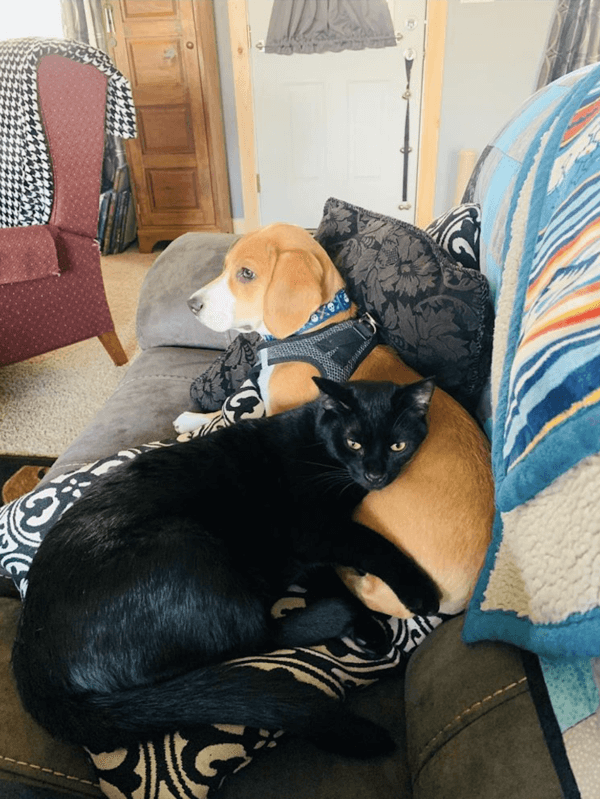 Since then, Bo and Jasper have spent plenty of heartwarming moments together. They even have their own Instagram page where Olsen-Plummer posts more adorable pictures and videos of Bo and his cat siblings.
If you thought that cats and dogs couldn't be friends, then this video will definitely change your mind. Bo and Jasper truly are the cutest companions ever.
Watch the Heartwarming Video Here: