Despite many protests and petitions, the dog meat trade continues in China and a handful of other countries. Not only do animal rights groups widely condemn the practice as inhumane, the dogs are subjected to cruel and horrifying conditions before they become food. Many of the dogs used for meat are actually stolen family pets. The bottom line is: these are dogs, and they deserve the love and life any other family pet has.
A rescue group from Florida recently saved 20 Chinese Golden Retrievers, all abused and at risk of ending up in the meat markets. Golden Rescue South Florida flew the dogs all the way to Miami to start new lives.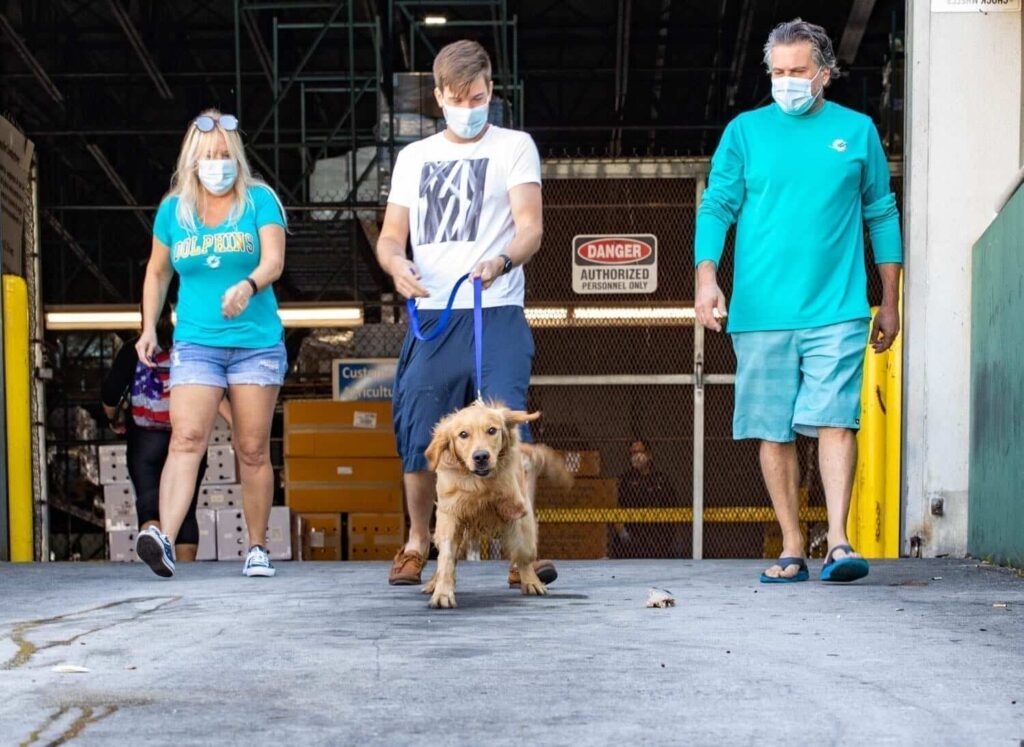 Kristine Minerva, coordinator for the group who spearheaded the rescue efforts, said:
"Unfortunately, they have meat markets, they eat dogs, so we're saving them from the slaughterhouses, the meat markets."
6 Months Of Hard Work Brought These Dogs Across The World
Saving these precious lives was no easy feat. Minerva took on a lot to get them to the U.S. Golden Rescue South Florida posted on Facebook, crediting Minerva for all her hard work:
"Months of paperwork, hurdles, refusals ([Minerva] was told we COULDN'T POSSIBLY fly them into Miami) … Medical paperwork, vaccinations, the list of details goes on and on. She handled all that! We know what her stress level was!"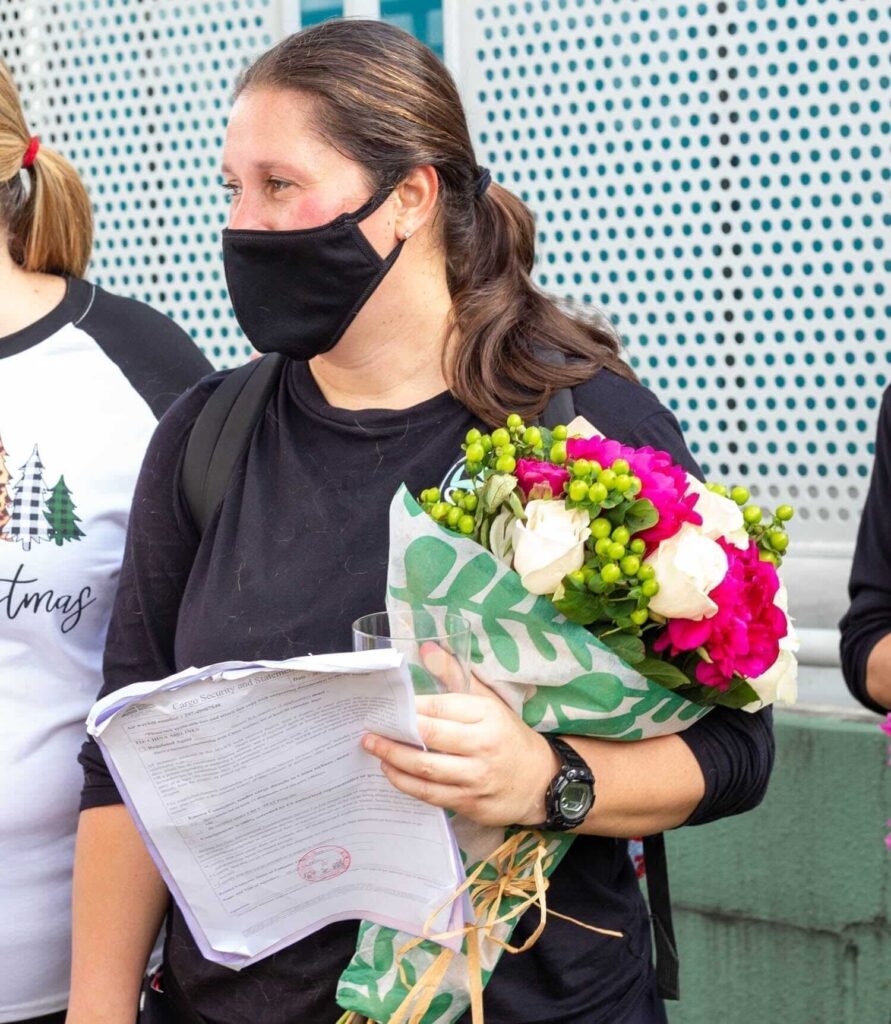 Amazingly, Minerva already works 2 jobs on top of this. What an honest-to-God super human!
Not Exactly Smooth Flying
The rescue also revealed some of the hurdles the poor pups went through on their long journey. The dogs were originally meant to leave mainland China on Wednesday, December 16th. From there they would have an 11-hour layover in Taiwan, a stop in Anchorage to refuel, and would arrive in Miami at 4:30pm on Friday December 18th. That alone seemed like a lot of time to keep the dogs confined.
"But then, the worst happened. Mechanical problem. The flight was delayed, scheduled to leave and delayed AGAIN. The dogs were stranded in Taiwan for an additional 40 hours! Never allowed out of their crates. We were horrified and terrified. But look out Taiwan government. Kristine was all over it."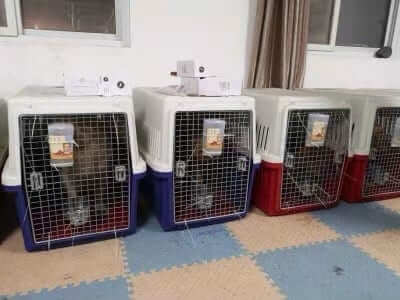 Through the combined efforts of the Taiwan SPCA, PETA, and assisting rescue partners in China and Chicago, the dogs were cared for. They received food and water, but frustratingly still had to remain in their crates.
"No one in the Rescue slept Friday night or Saturday night."
Though they had a 24/7 medical clinic prepared to take the dogs in upon their arrival, it turned out not to be necessary. As soon as they received customs clearance, volunteers quickly freed the dogs from their crates. They also had some… cleaning up to do.
"Now picture 20 dogs in their crates for almost 5 days! They were covered in their own waste. The smell was incredible! But our volunteers jumped in and helped bathe each dog at the one spigot that was there. Backs hurt, knees were sore…but all the dogs were clean when they left for their new homes."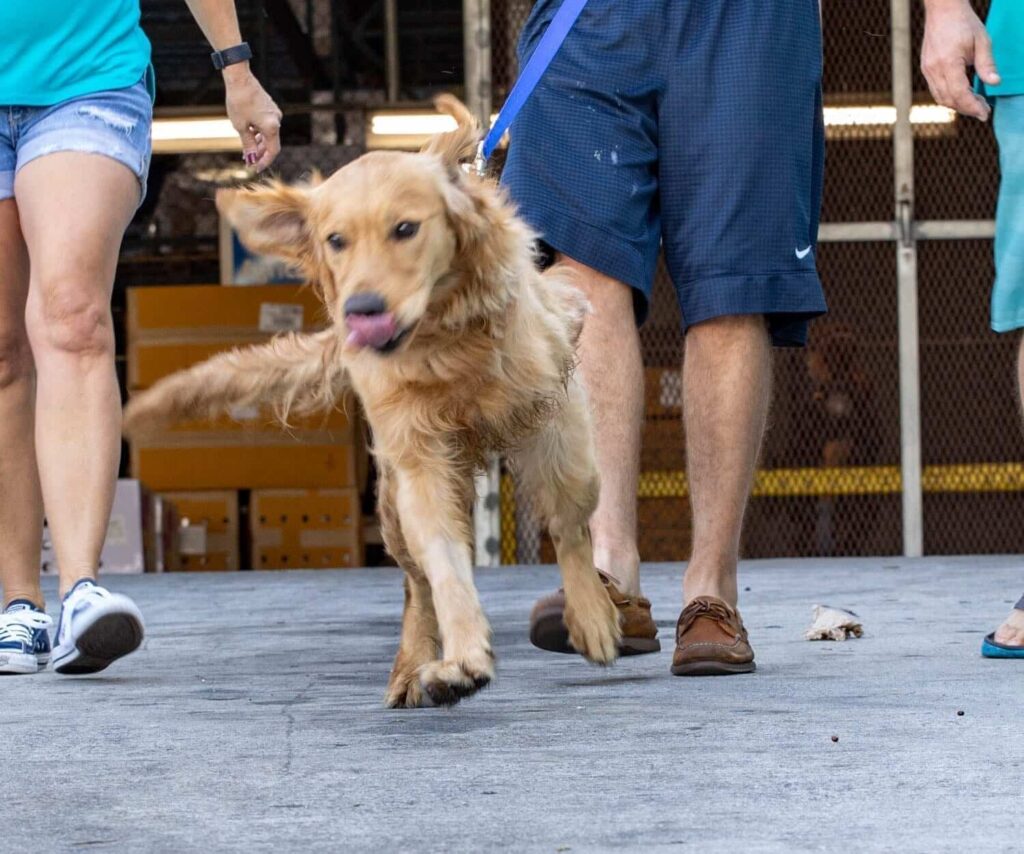 Finally, on Sunday, December 20th, 2020, these brave pups arrived at their final destination. The rescue summarized:
"After all they'd been through…out they came as Goldens are. Joyful, tails wagging…kisses given. OMG what a joy to see! What an incredible undertaking."
From Death Row To Beloved Family Members
As of today, all 20 dogs have already been adopted. They met their new families upon arrival, though these families had already been interviewed and appropriately matched by the rescue.
You can bask in all the joy and see how happy they all are in their new homes in the dedicated Facebook group for the China rescue dogs. Here are just a few smiling faces:
"We had such a great first night with our boy! He also slept all through the night. We absolutely adore him!" -Hunter Hazleton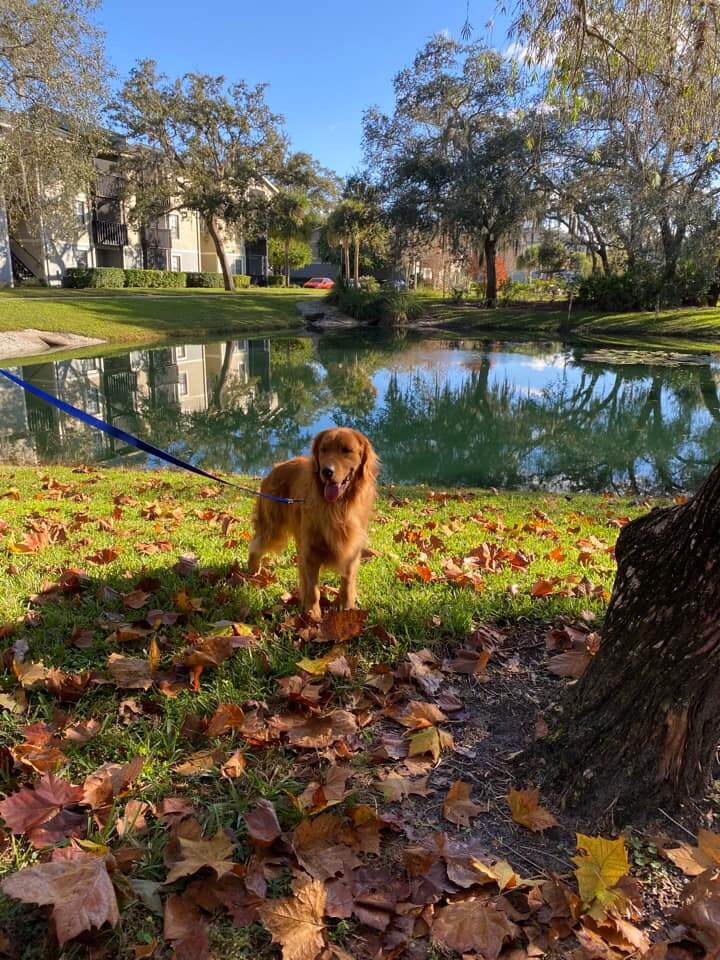 "Holly is pure joy. She fits seamlessly with her sisters!" – Samantha Lee White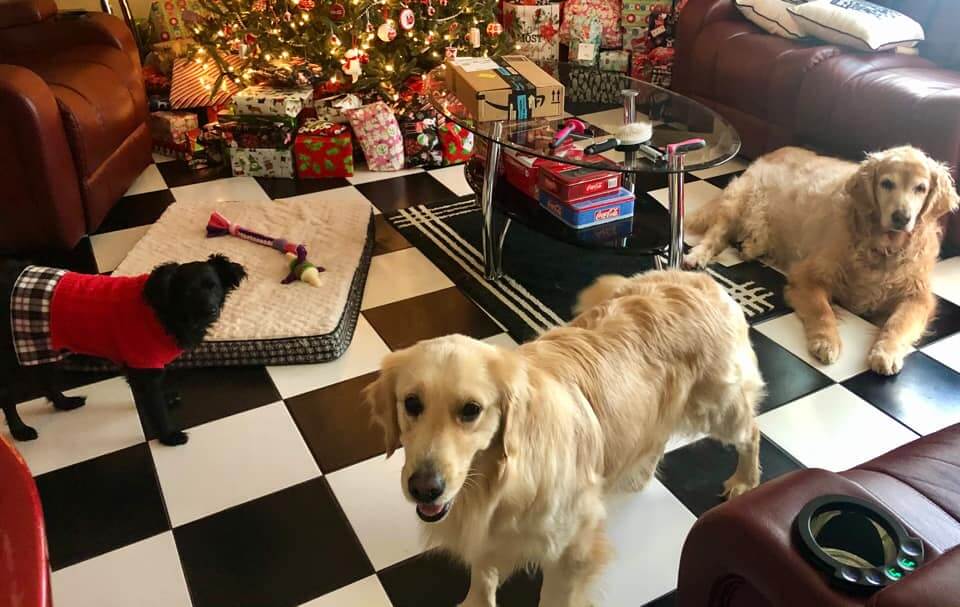 After quite the ordeal, these formerly doomed Goldies all have homes and families. What a perfectly adorable holiday miracle!
Please SHARE to pass on this story to a friend or family member.