Christmas day brought a harsh reality to the town of Villa Rica, Georgia. After finding a malnourished pup left for dead in a dumpster, the police are now searching for the cruel human who put her there.
A resident of Wilson Mill Townhomes was taking out the trash on Christmas day when he heard whimpering coming from the dumpster. He immediately contacted the local police, and they soon discovered a heartbreaking situation.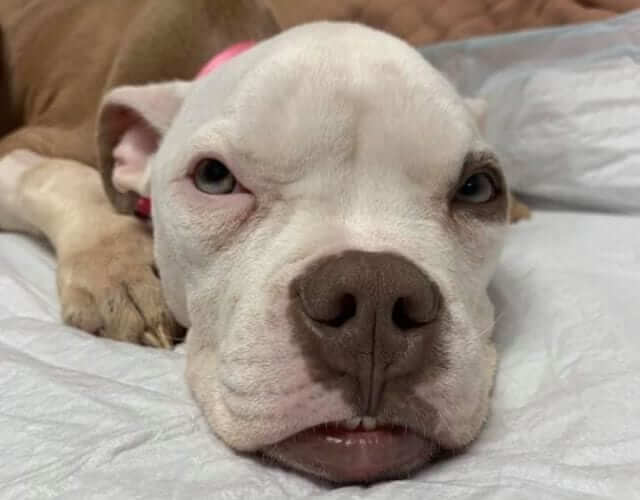 Deep within the dumpster was a bag that contained a malnourished pup on the brink of death. She was ice cold due to being left outside in the elements, along with the fact that she was severely malnourished.
"When the officer opened the blanket he found a dog that had been left there. You could tell she had not been fed for a while and was almost to the point of death." – Captain Keith Shaddix.
The police officers were stunned at the devastating reality this pup faced, and knew they had a small amount of time to get her the help she needed. They rushed across town to the Atlanta West Veterinary Hospital, where there happened to be a team of vets working tirelessly on Christmas day.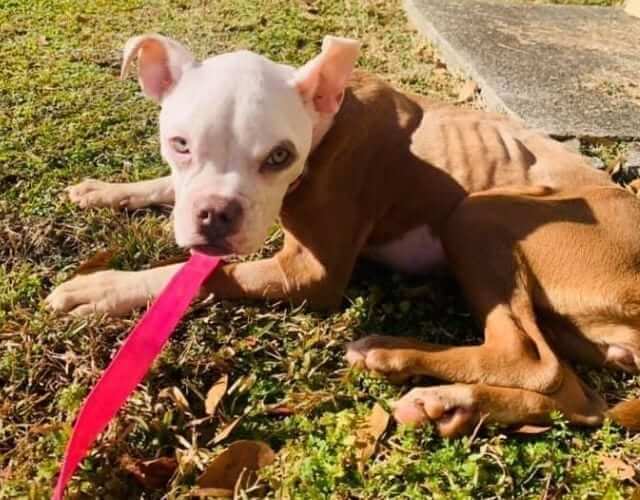 "It was Christmas, but luckily there were some workers there taking care of some dogs so they went to work on the dog and were able to save her life." – Captain Keith Shaddix.
The abandoned pup was dehydrated, extremely underweight, and suffering from complications that come with being malnourished. After spending a few days in the hospital with around-the-clock care, she was ready to step into her new life.
Captain Keith Shaddix was so touched by this loveable pup that he could not stop thinking about her and her situation. After sharing her story with his family, they made the decision to welcome her into their home.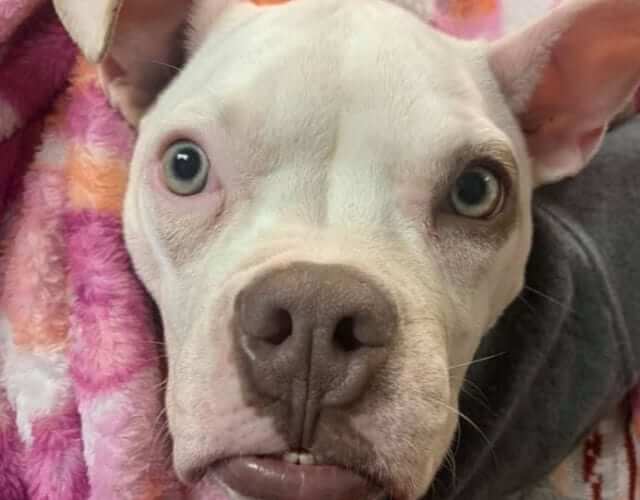 The Shaddix family lovingly named her Miracle, and offered her the forever family she deserves. Christmas Miracle is now surrounded by undying love and support, and can finally begin to heal from her painful past.
The Shaddix family has created a Facebook page for Miracle's adoring fans to follow her journey and recovery. Miracle has a long way to go until she is fully healed from this ordeal, and will need all the support she can get!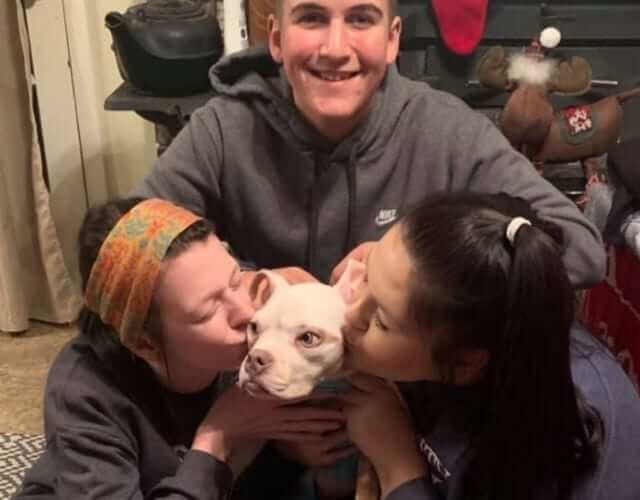 The Villa Rica Police Department is still searching for the person who abandoned Miracle, and they desperately want to hold them accountable for this disgusting act. We urge you to share Miracle's story far and wide, and hopefully bring her abuser to justice!
PETA has now offered an award for anyone with information on Miracle's case. If you recognize Miracle and know the owner's identity, contact Sergeant B. Finley at 678-840-1314 or [email protected].
Please SHARE to pass on this story to a friend or family member.