Actress Kaley Cuoco always has enough room in her heart for more rescue animals. Even though caring for several dogs often means heartbreak, in the end, she knows it's worth it because she gets to make their lives special. But after Norman, her rescue Pit Bull of 14 years, passed away, it was harder than she ever imagined.
Norman was always there through every milestone in her life, so being without him was difficult to even imagine. But at least she helped give the sweet dog the incredible life he deserved. Those memories are sure to last a lifetime.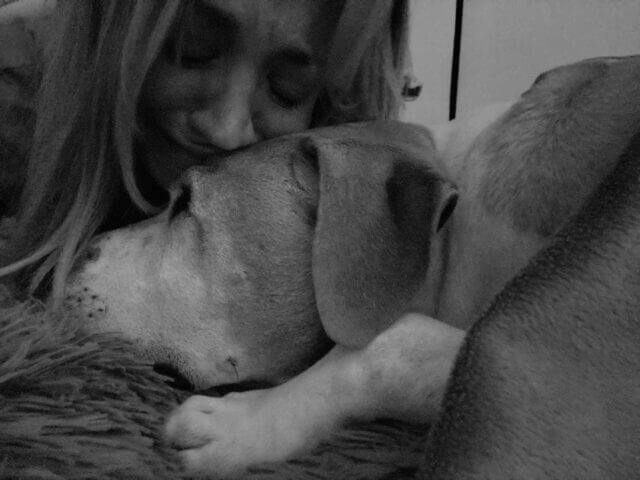 A Tribute to a Rescue Dog
The Big Bang Theory star adopted Norman the Pit Bull mix when he was only two-years-old. She said that when she saw him for the first time, she knew he was the perfect dog for her right away. He had a broken leg at the time, but she was determined to give him a loving home to help him heal. In 2017, she even named her production company "Yes, Norman Productions" in his honor.
Cuoco ended up getting 14 incredible years with the rescue dog. So, saying goodbye to him was heartbreaking. She turned to her Instagram page to share a beautiful tribute to the pup.
"Earth shattering deep gut wrenching pain I didn't know was possible. Norman, you were my entire world for 14 years. Thank you for smiling at me as you left this world, confirming for me once again our language was ours alone. You will always have my heart," Cuoco wrote.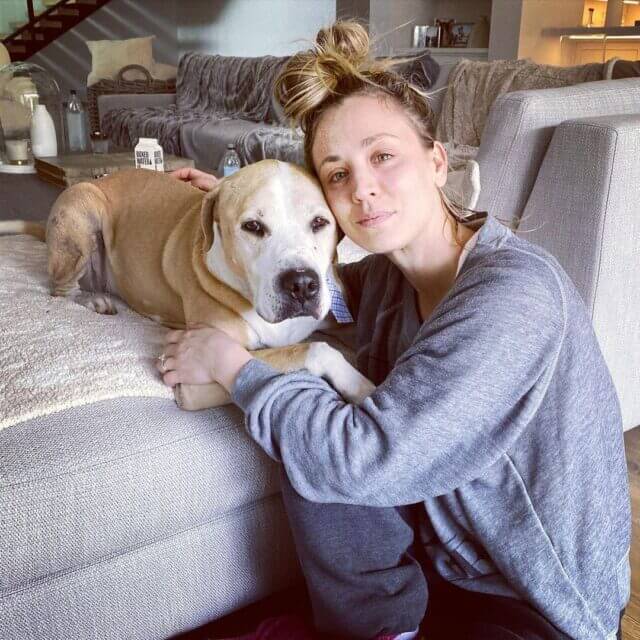 Rest in Peace, Norman
2020 had many ups and downs for Cuoco, especially when it came to her rescue dogs. At the beginning of the pandemic, she fostered a senior Chihuahua named Dumpy, who she later adopted. Also, only a month before Norman's death, she said goodbye to senior rescue dog Petunia. Petunia had only been with Cuoco for a few months, but that was more than enough time to make her part of the family.
Losing two dogs within a month of each other is incredibly hard. Cuoco posted many photos of Norman on her Instagram story after he passed as a tribute to him. She also showed fans the many thoughtful gifts she received, including a custom cake and a portrait of Norman.
Many other dog-loving celebrities also reached out to share their condolences. Courteney Cox, Ashley Tisdale, and Olivia Munn are just a few who shared heartfelt comments following Norman's death.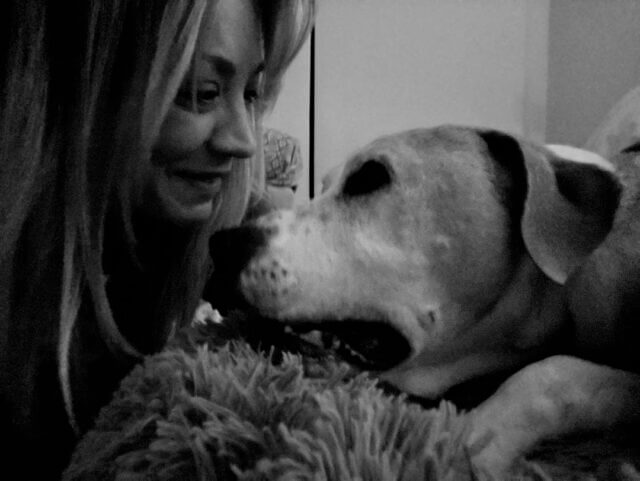 Norman was such a big part of Cuoco's life, so going on without him will be painful no matter what. But Cuoco will continue to share her kindness with more animals in need. After all, there are always dogs like Norman out there who need a loving home.
Rest in peace, Norman. You'll be missed greatly.
Please SHARE to pass on this story to a friend or family member.