Shelters can be very stressful environments for dogs, especially when they spend the majority of their time in a kennel with little to no exercise.
Because of this, shelters are happy to accept volunteers who could spend time at the shelter, taking all of the dogs out for walks.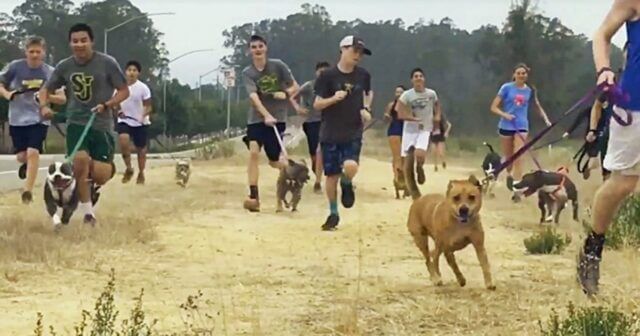 One animal shelter, in particular, the Santa Barbara County Animal Shelter, teamed up with students from the St. Joseph High School cross-country team, to give these dogs a chance to get out of their kennels.
The cross-country team has to go running around town every morning, so they thought it would be a great idea to bring shelter dogs with them on their runs.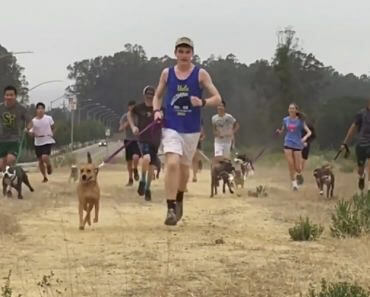 Each student was paired with a shelter dog as they ran with the pups on leashes. The kids were happy to help the dogs, and the dogs were clearly just as happy, as you can tell by the smiles on their faces and wags of their tails!
We can only hope that more schools will follow suit!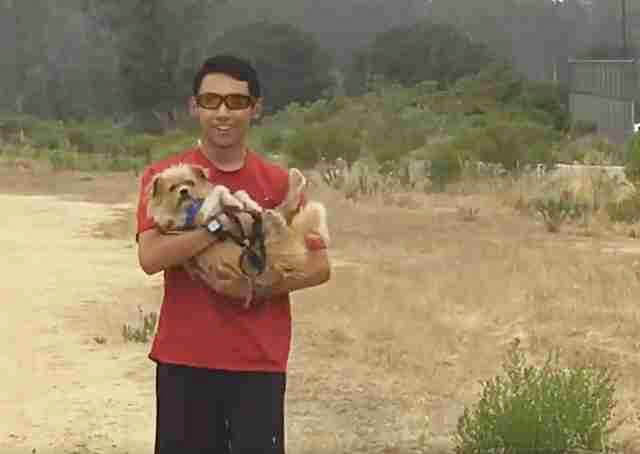 Watch the shelter dogs go for their run with the cross-country team in the video below: