Dan Smyers of pop duo Dan + Shay is a huge animal advocate. His Instagram bio even says, "I sing songs + save dogs." So, when he decided to take in a tiny foster dog in addition to his four other rescue dogs, fans weren't surprised, but they were still overjoyed. Dan and his wife Abby just can't rest until they help as many dogs as possible.
Missy the 16-year-old Chihuahua only weighs two pounds, and she has a lot of health concerns. So, only days after agreeing to foster her, the couple knew she needed a loving retirement home. Now, she's their fifth rescue dog!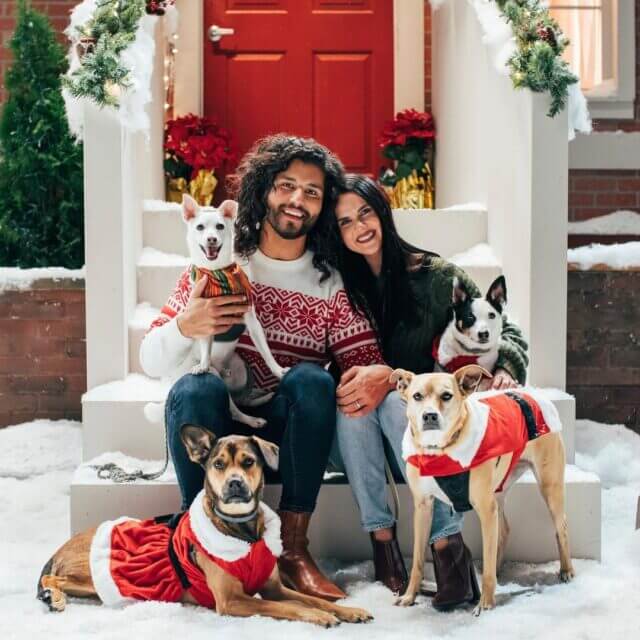 Meet the Tiniest Little Senior
Dan found Missy at Wags & Walks Rescue in Nashville. It's unclear what her story is, but she was emaciated with no teeth. At the shelter, she was terrified and alone, but Dan refused to let her live that way. He and Abby chose to foster the senior Chihuahua to give her a comfortable place to wait for her forever home.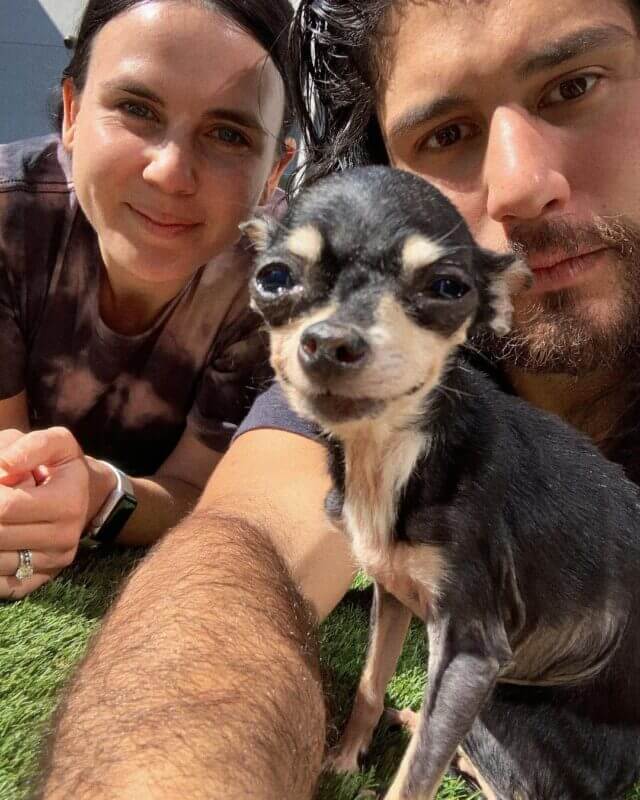 "We're glad this tiny pup is safe now and finally getting to feel love (possibly for the first time). She's making great strides, and we even saw some tail wagging this afternoon. Once she is healthy again, we'll make sure she finds the perfect forever home," Dan wrote on Instagram.
In the photos Dan posted, it almost looks like the tiny little dog is smiling at the camera. She sure is grateful to be in a better place now. But it didn't take long for sweet Missy to become a foster fail.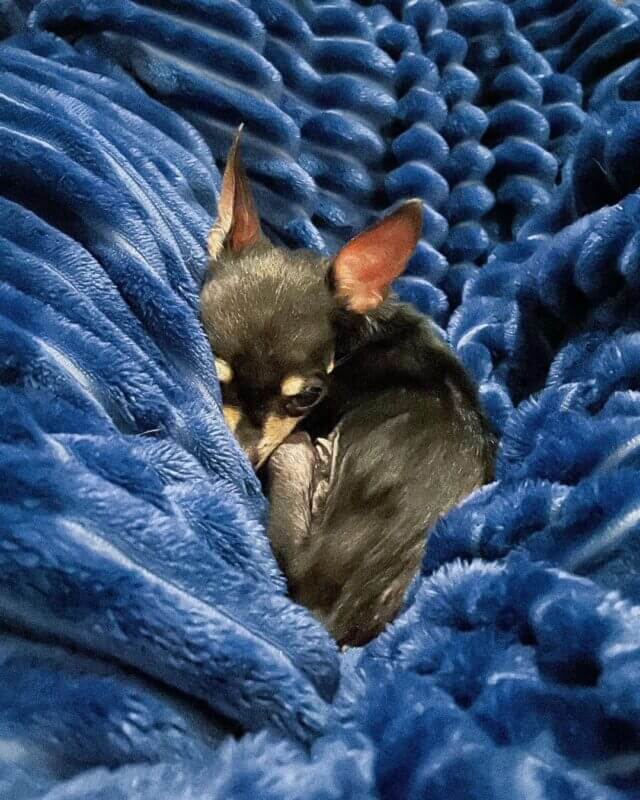 According to Dan's Instagram page, they received some upsetting news when they took Missy to the vet. It's unclear exactly what is wrong, but at her age, it's common for a dog's health to decline. No dog should have to go through that while still searching for a family, so Dan and Abby are now her permanent parents.
Never too Old for a Forever Family
Missy now has a comfortable, loving home to live out the rest of her life. She even has four dog siblings: Joy, Chief, Ghost, and Mac. The family is determined to make the remainder of this little dog's life worth living.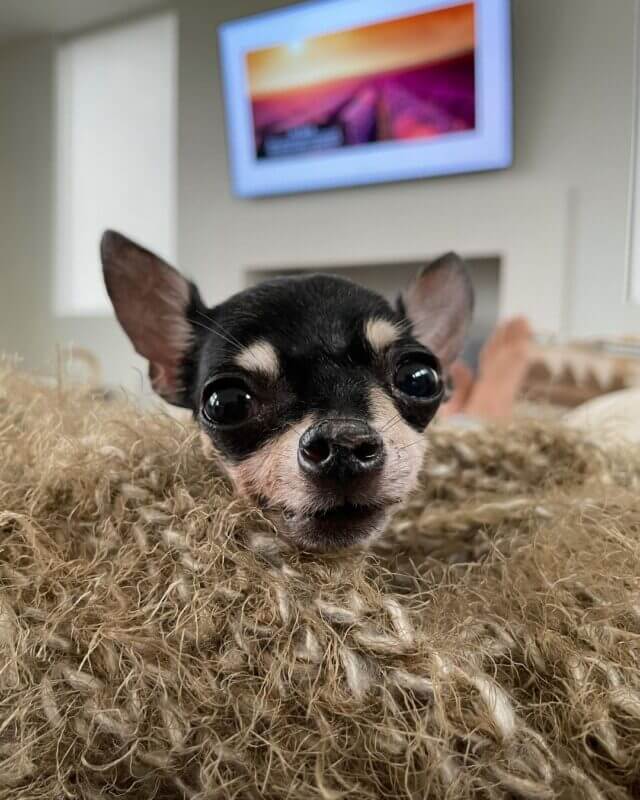 "We have seen her come to life in the last week and are committed to providing her love and care as long as she is happy and not in pain, however long that may be. We are taking it day by day but I cannot express how rewarding it is to care for her. The highlight by far has been watching Dan's heart for this two pound creature," Abby wrote on Instagram.
Abby also added that while the dog's name was Missy at the shelter, they frequently call her "Tiny" and "Little" as nicknames. Both Dan and Abby have vowed to share updates on Missy's journey as the days go on.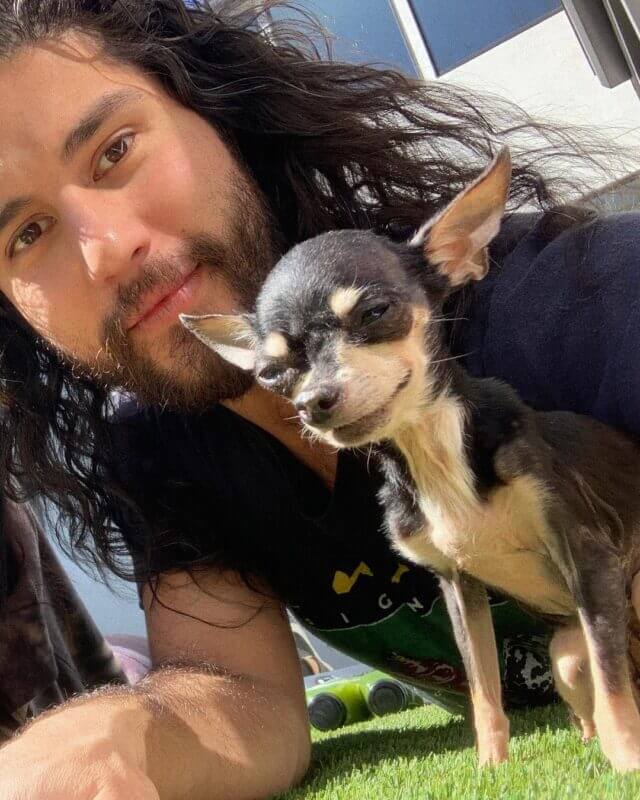 This tiny senior rescue might not have many days left, but thanks to her new family, that time will be surrounded by love. She'll never have to feel scared or alone ever again, and that's what matters most.