Our dogs will stay by our sides no matter what. They might not live to see the end of our battles in life, but they will support us for as long as they can. Actor Michael J. Fox's dog Gus was one of the most supportive canines you'd ever meet. He was there as the Back to the Future star battled Parkinson's disease and all of life's difficult and beautiful moments.
Recently, Fox had to say goodbye to Gus. He always described the pooch as a "wonder dog" and a constant source of support. Now, he has to keep fighting without his best friend.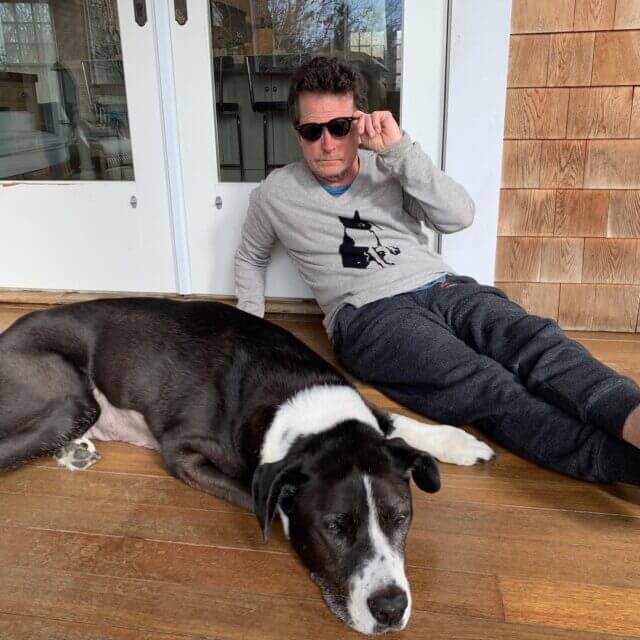 A Star's Special Dog
Fox claims that he didn't rescue Gus because the pup rescued him instead. The Great Dane mix was 12-years-old when he passed, so he got many great years with his loving dad. He could always tell when Fox wasn't feeling his best, so he'd comfort him in every way possible. Parkinson's disease can make things like walking and talking harder, so Fox is grateful that Gus could always help him when he needed it.
"You know that no matter your situation, no matter what you feel, this animal is with you and is connected to you, and you feel, it's a force multiplier," Fox said.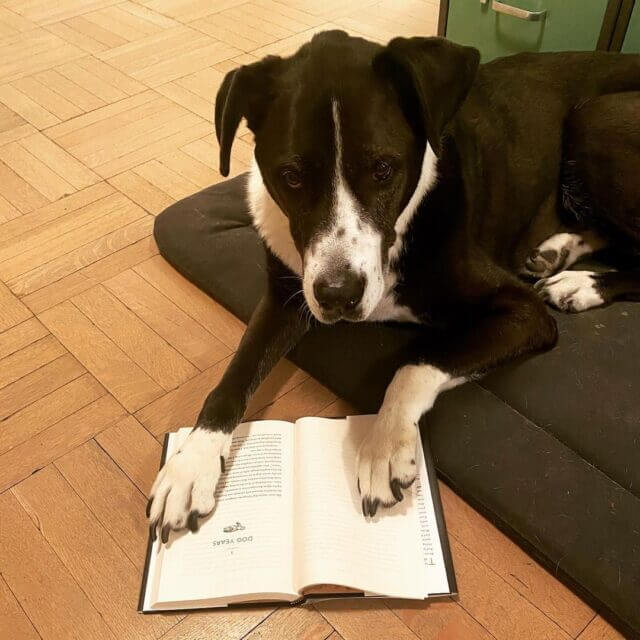 In fact, Fox mentioned Gus often in his 2020 memoir titled No Time Like the Future: An Optimist Considers Mortality. Particularly, pages 220 to 222 really show the dog's impact on him. He described the "wonder dog" as a loved one of constant support amid all his health struggles. And Gus remained that way until the very end.
Gus Says Goodbye
On April 12th, 2021, Fox announced that Gus had passed away. 12 years is very old for Great Danes, so it was likely his time. But that didn't make the pain any easier. Luckily, he had lots to reminisce about though. Gus changed his life for the better in so many ways.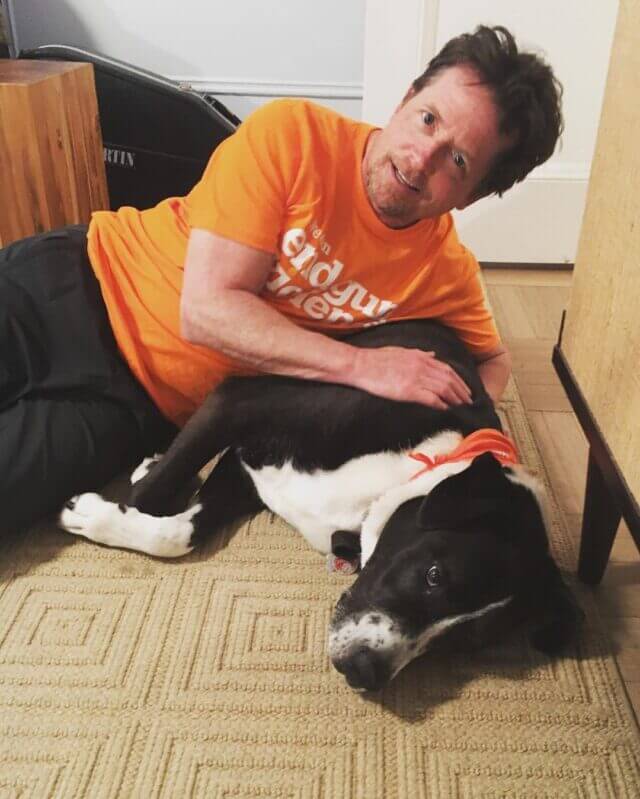 "Your instinct when you have a chronic illness is to sometimes isolate and make your world as small as possible so you don't have much to deal with, but a dog will open you up," said Fox.
Fox used his Instagram story to pay tribute to his late dog. He posted a series of photos of him and Gus. The images showed them visiting the beach, them hanging out in the yard, and even Gus reading Fox's book. Fox also announced the news in a post, where many celebrities shared their condolences, such as Julianne Moore.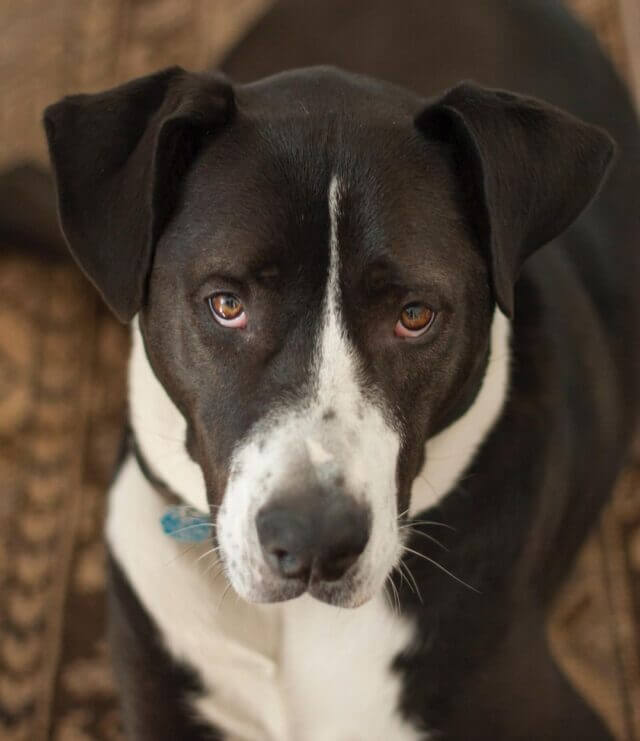 Dogs bring out the best in us. So, saying goodbye is never easy. But at least Fox will be able to look back and appreciate all the ways Gus made his life better. And Gus is probably still supporting his dad from doggy heaven.