A group of kayakers enjoyed a ride down the Chariton River in Centerville, Iowa. Their trip took several hours to complete, but they made a new friend along the way. They found a senior dog named Ethyl trapped along the shores. So, they offered her a kayak ride, which led her home to her family four hours later.
If the kayakers hadn't been in the right place at the right time, the lost dog might've never found her way back home. Luckily, she was a pleasant passenger to have along!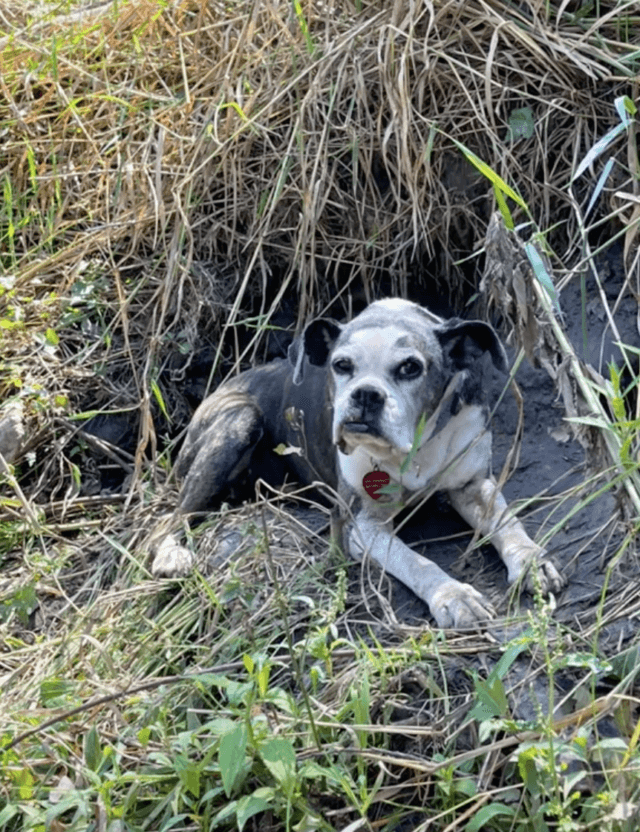 Lost Dog Hitches a Ride
Jessica Rose and her friends took a kayak ride, which is how they found Ethyl. Ethyl had been missing for almost a week. Of course, the pup was terrified and in rough shape. At the time, she was covered in ticks from the nearby wooded area, and she had a slight limp.
Rose had the biggest kayak, so they coaxed the nervous pup onto the boat and offered her a ride. When they saw that she had a collar with tags, they called the number listed. Ethyl's family was thrilled to hear that their lost dog was safe, and they planned to meet them when they got off the river. Unfortunately, the next place to get off wasn't for four hours, though.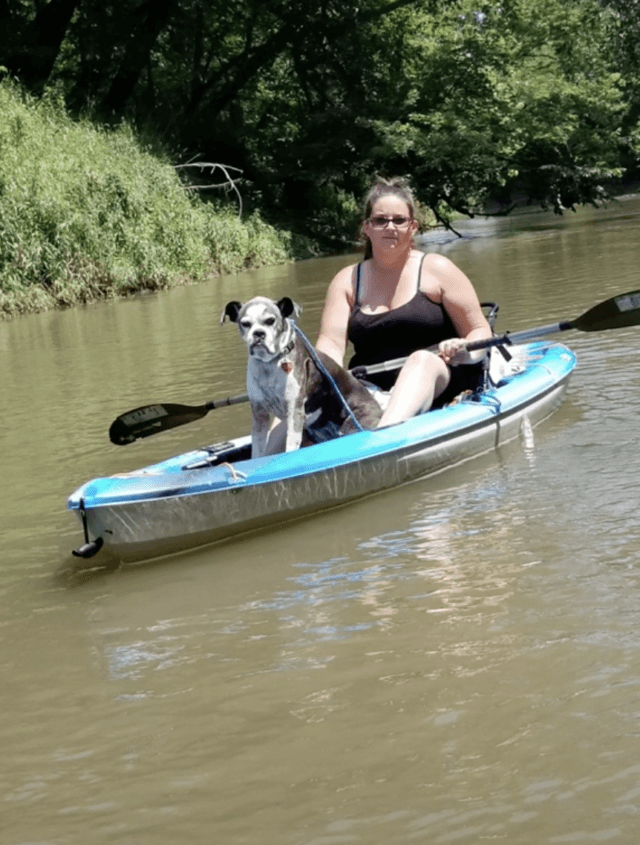 So, Ethyl relaxed and enjoyed the ride. She was stiff and trembling at first, but she eventually sat down and felt more comfortable. The kayakers offered her food and water, which she was uninterested in at first, but eventually accepted. The only food they could provide her was Cheetos, though.
Rose documented the adventure on TikTok, which gained over 100,000 views. She has even posted updates since then.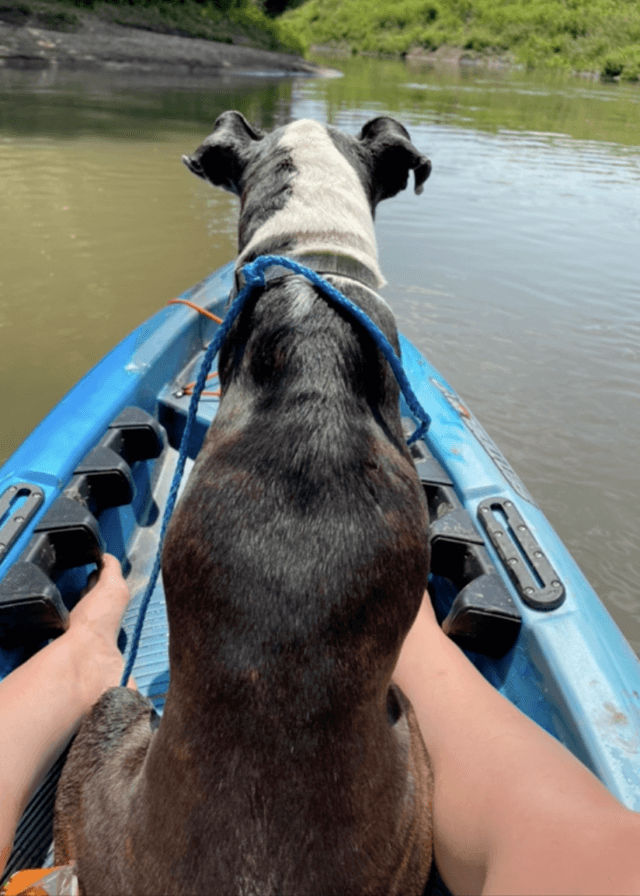 The Search is Over!
The son of Ethyl's family met the kayakers four hours later since her humans couldn't make it yet. He explained that Ethyl had run off on July 3rd after being spooked by fireworks. She had been missing for about six days, and her family had searched everywhere for her. Ethyl was found at least 15 miles from their home.
"If we didn't get her off the river, there was no way to get her off the riverbank," said kayaker Shakira Sias. "The water was so high that she would have been washed away."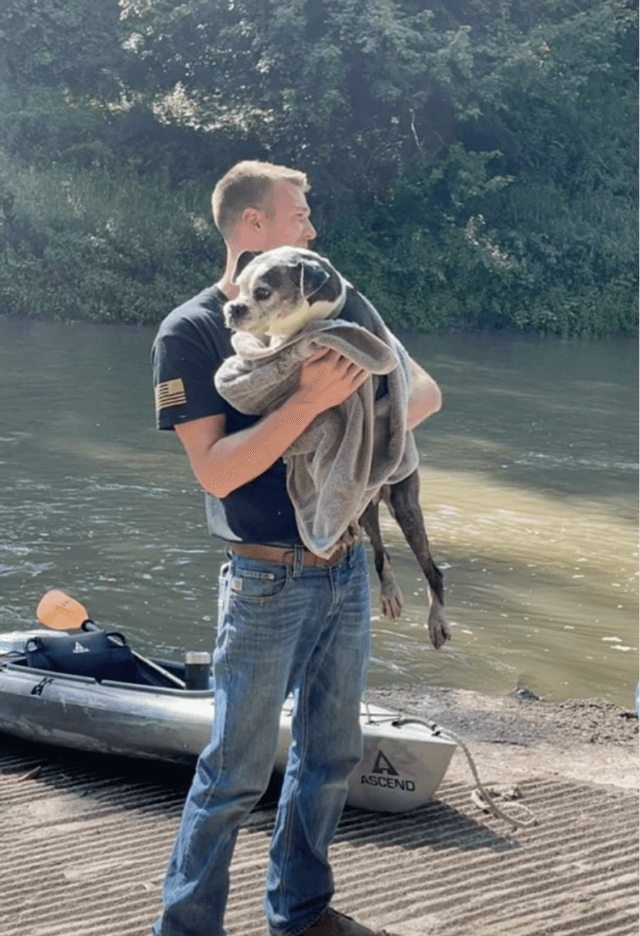 Ethyl went to the vet shortly after her rescue. It looks like she's going to be just fine, thanks to the kind humans who saved her. She had bumps and bruises, malnourishment, and dehydration. But now, she's feeling much better in her loving home.
In an update video, Rose shared that they're planning to meet up with Ethyl's family to see how she's doing.
Watch the Original TikTok Video Here: