White Bear Lake Library's "Paws to Read" program allows kids ages 4 – 8 to practice their reading with a therapy dog, an audience who is happy to snuggle up for a story and won't judge them if they misread a word. Sting is one of the therapy dogs who looks forward to being read to by children, but last Wednesday, Sting sat alone with no kids and no storytime. His owner, John Mullner, snapped a few pictures of Sting, laying alone in the library with a long face and puppy dog eyes, and posted them to Facebook.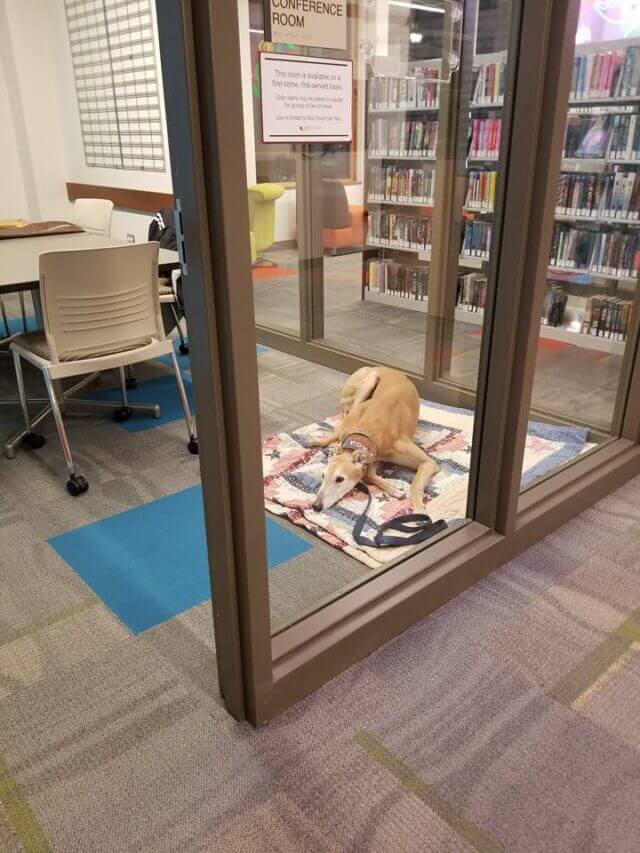 The picture pulled on the heartstrings both near and far, as people touched by Sting's lonely look began sharing the post all over social media. Truth be told, John tells KARE11 that Sting, a retired racing dog, was just fine,
"People who don't know Sting don't know that that's his normal look. He isn't sad or lonely but that's just the look he normally has."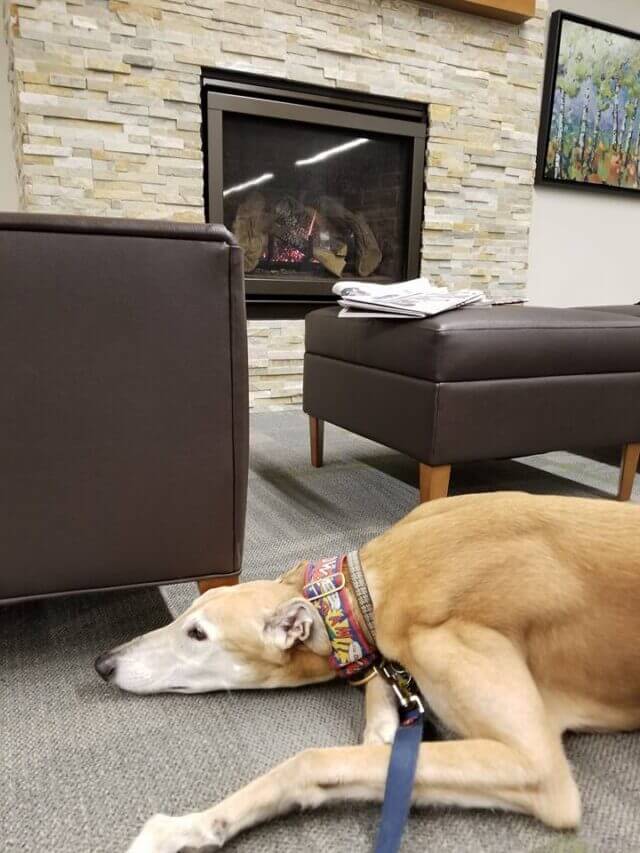 Still, what's a little fib when it comes to giving kids the confidence to read?
The post has now been shared nearly 100,000 times, and Sting won't be lonely for at least a few months – he's booked for storytime with children eager to read to him through April! The Children's Librarian at White Bear Lake Library, Ann Wahlstrom says that library staff has been taking a lot of calls from people all over the world trying to reach Sting.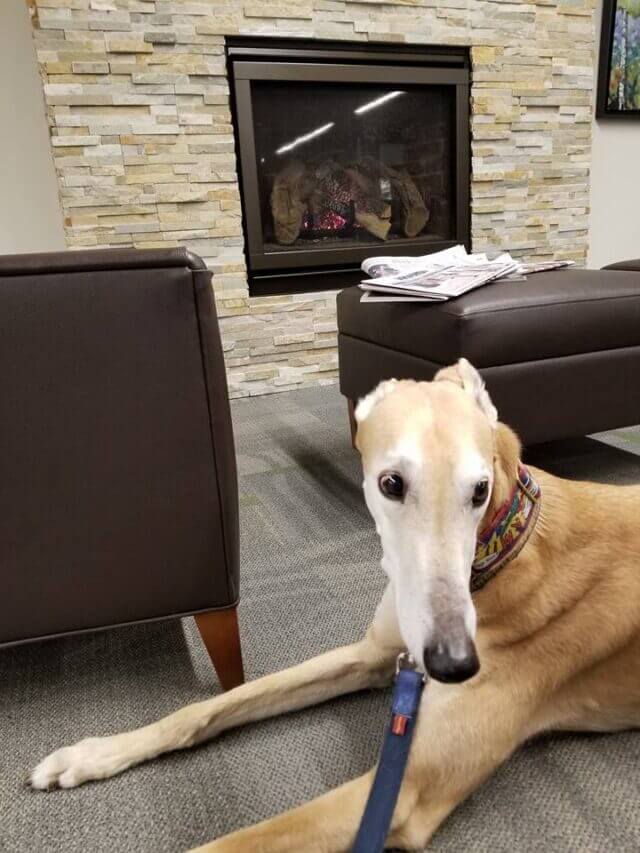 "We've had people calling and wanting to know that he's OK. We've had multiple calls of people who just want us to hold the phone up to Sting's ear so they can read to him."
So you can put your worries about Sting to rest. That long face is just the typical look of a greyhound with loving fans all over the world.