When Koda the Husky dog went for his usual walk on a scorching Arizona day, she didn't set to be a hero. But when she saved a cat in need, she certainly earned the title. As Koda and her mom were strolling down the Avenue of The Fountains in Fountain Hills, the curious dog caught the scent of something amiss outside Fearless Kitty Rescue. Tugging her mom along, Koda just had to sniff the plastic trash bag she discovered near the rescue.
Her mom tried to convince Koda to return to their walk, but the persistent pup refused to tear her snout away from the bag. Deciding Koda had found something that couldn't be left, the dog mom opened the bag and the red cooler inside and discovered a black cat trapped in the cooler within the bag. Though not yet 6 a.m., the air outside was already on its way to roasting as recent days had seen temperatures reaching over 100 degrees. Inside the bag and cooler, the temperature was rising fast, putting the poor cat in deep peril. Fortunately, the darling kitty was still alive thanks to Koda's insistent discovery!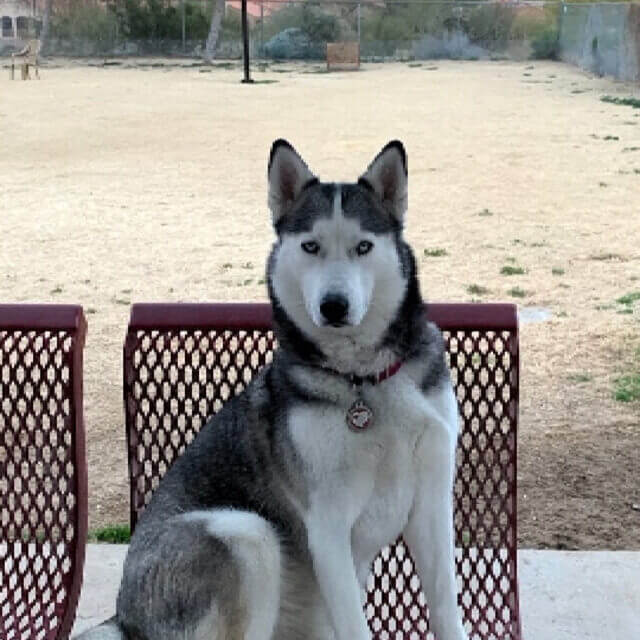 A Fearless Kitty Lives Thanks to a Hero Hound
Teryn Jones and her fellow cat rescuers quickly took the cat into Fearless Kitty's care, where the cat, newly named Juliane, was promptly examined by El Dorado Animal Hospital. Juliane was pronounced fine from being trapped in the bag and cooler, but she had a pre-existing condition, a large, raw mass on her tail that will likely lead to amputation, as Teryn explained to AZFamily.com.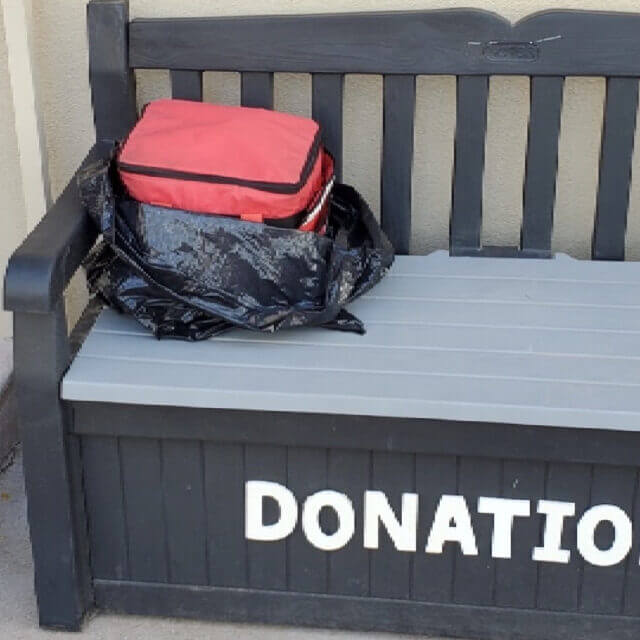 When it came to choosing a name for the tough mini-panther, Teryn told Facebook, "In the Danish culture, the name Juliane means 'Fearless.' And Fearless she is!"
And soon, this fearless feline will be ready for her forever home, but for now, she's taking it easy in a foster home where she can "decompress" from the trauma of her drop-off.
"We can't thank Koda, her mom, and all of Juliane's heroes enough for coming to her rescue," Teryn shared. "Who knows how long she had been abandoned and how much longer she could have survived if not found by Koda."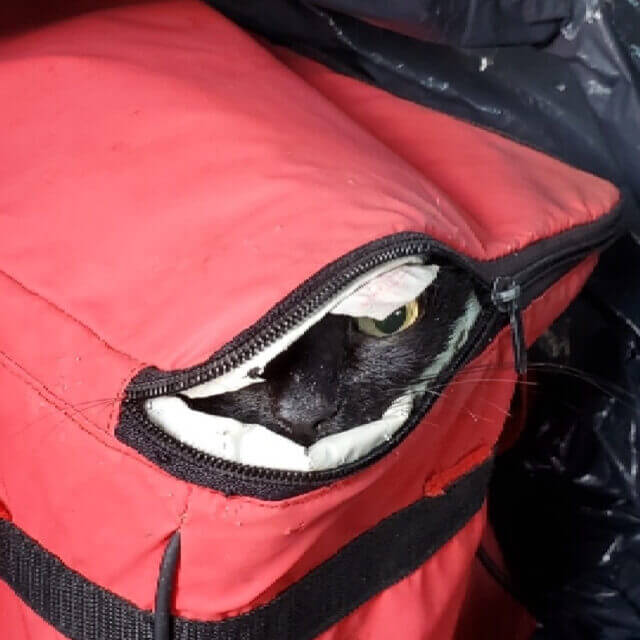 "Despite her circumstances, Juliane is a sweetheart, and loves to purr and receive pets."
Working Diligently to Find Answers
Because of the nature of Juliane's abandonment, the rescue is working with the Maricopa County Sheriff's Office regarding this senseless act, plus "we are actively working with our neighbors (both store and homes) to see if someone saw something." According to People.com, this is the third abandonment Fearless Kitty has seen in roughly 6 months.
"It's hard, because people usually dump animals in the middle of the night, even before dog walkers get up. But trust us, we are working diligently to see if we can find something! We're definitely glad Juliane is still with us."
After this incident, Teryn said on Facebook, "We are actively looking into a security system for our building."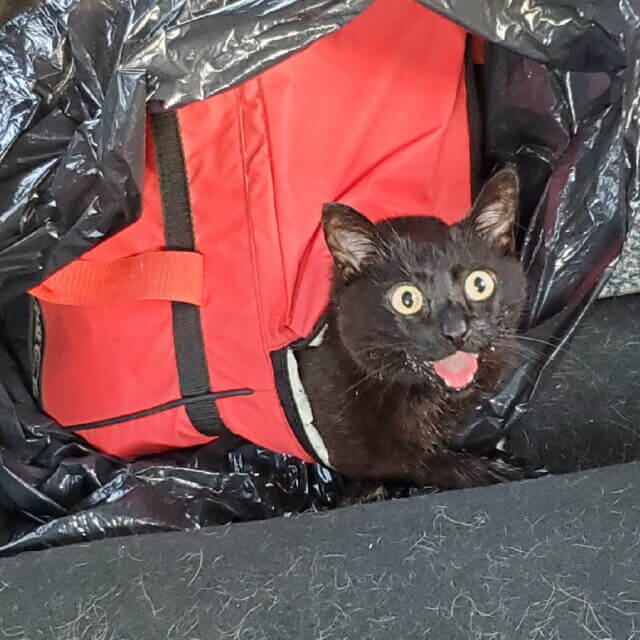 As Teryn said to AZFamily, "You just can't do this to animals. Well, you can't do this to anybody, let's be honest. Animals don't have a voice; they can't tell you what's going on."
While it can become easy to get lost in the anger at people who abuse or treat cats with cruelty, Teryn wants us all to remember there's a joyful side to Juliane's tale. Thanks to Koda and the kindness of animal lovers, Juliane will get the chance at a happy home so many cats miss out on. But together, we can keep saving all the cats because every kitty matters.